Actions and Detail Panel
2017 Preservation Honor Awards Celebration
Fri, May 19, 2017, 5:00 PM – 8:00 PM HST
Description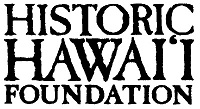 Historic Hawaii Foundation requests the pleasure of your company
at the 2017 Historic Preservation Honor Awards Recognition Ceremony & Celebration

Friday, May 19, 2017 5:00 p.m. - 8:00 p.m
Fuller Hall & Courtyard at YWCA Laniakea
1040 Richards Street, Honolulu, Hawai'i
Tickets $50 (HHF Members & Honorees) & $60 (General Admission)
Event Sponsorship packages are also available:

GOLD SPONSOR $1,500
In recognition of your sponsorship, you will receive: ·
A full-color,

one-quarter

page

ad in the Preservation Awards event program ($600 value)

Your company's logo in the event program, presentation and webpage




Recognition announced by the MC during the event

Year-round recognition as an event sponsor on Historic Hawai'i Foundation's website

A complimentary ad in HHF's printed newsletter, Historic Hawai'i News ($425 value)


8 tickets to the Awards Ceremony and Reception on May 19th and 2 bottles of champagne
SILVER SPONSOR $1,000
A full-color, one-quarter page ad in the Preservation Awards event program ($

600

value)

Your company's logo in the event program, presentation and webpage

Recognition announced by the MC during the event

4 tickets to the Awards Ceremony and Reception on May 19th and 1 bottle of champagne
BRONZE SPONSOR $750
All of the same benefits as Silver, except the ad size is a one-eighth page* ($

350

value)
*Ad sizes: one-quarter page = 7.5" x 2.38"; one-eighth page = 3.67" x 2.38"
Purchase tickets and event sponsorship packages by May 5, 2017.
This special event will include cocktails, heavy pupu and Presentation of the Honor Awards
Proceeds from this event support the Preservation Honor Awards and other programs of Historic Hawaii Foundation.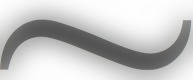 The Preservation Honor Awards are Hawaii's highest recognition of preservation projects that perpetuate, rehabilitate, restore or interpret the state's architectural, archaeological and/or cultural heritage. Presented annually by Historic Hawaii Foundation since 1975, the Honor Awards recognize exceptional preservation projects and programs from across the state.
Awards are given to projects that exhibit excellence in planning, implementation, and follow-through of work that demonstrates historic preservation as a strategy for the protection, understanding, revitalization, use or celebration of Hawai'i's historic and cultural sites.

Categories include honors presented for specific preservation or rehabilitation projects; printed publications or visual presentations which interpret the history or preservation of a site; and for engaging in efforts that support preservation.
Preservation Honor Awards 2017 - HONOREES
9th Annual Frank Haines Award
Don Hibbard, PhD, Architectural Historian
Dr. Don Hibbard has been involved in preservation of Hawaii's historic sites since moving permanently to Hawaii in the late 1970s. He graduated with his MA in American Studies in 1968 and with his PhD in 1976. He was the first Administrator of the newly established State Historic Preservation Division (SHPD) in 1991 and continued to serve until 2002. Prior to that, he worked as Director of Preservation within the State Parks Division. Dr. Hibbard has been instrumental in many of the preservation programs we now take for granted, such as establishing the Rules for the SHPD, establishing the three branches of the Division and helping to write Hawaii Revised Statutes, Chapter 6E. His previous work between his degrees and before permanently moving to Hawaii included a job in the Idaho State Historical Society. The highly collectible and accessible DLNR calendar is the brain child of Dr. Hibbard which he continues to produce till today as a volunteer. Retirement has not slowed down his interest and commitment to the preservation of Hawaii's historic resources.


Achievements in Interpretive Media
Crews Room at Battleship Missouri Memorial, Pearl Harbor, O'ahu
"Hilton Hawaiian Village's History Wall" Exhibit, Honolulu, O'ahu
"Paintings, Prints and Drawings of Hawai'i from the Sam & Mary Cooke Collection" Book
"Sugarcane Days: Remembering Maui's Hawaiian Commercial & Sugar Company" Book
Wheeler Army Airfield Interpretive Display Panels at Schofield Barracks, O'ahu
Individual Achievement

Ms. Laurette Gail Navas, Kailua-Kona, Hawai'i Island
Preservation Commendations
10 Eligibility Assessment Forms for former Naval Air Station Barbers Point Fee Conveyance of Leased Parcels 1-16, 'Ewa, O'ahu
Building 104 Roof Replacement & Photovoltaic Panels Installation at Wheeler Army Airfield, Schofield Barracks, O'ahu
Hawaiian Islands Land Trust's Talk Story on the Land Program, Maui, Hawai'i Island, O'ahu, Kaua'i
Long-term Historic Property Monitoring Plan for UH Managed Lands on Maunakea, Maunakea, Hawai'i Island
Train Rail System Historic Context, Mapping & Inventory Survey Report, Pearl Harbor Naval Shipyard, O'ahu
Translating Japanese Headstones on Kalaupapa National Historic Landmark, Kalaupapa, Moloka'i
Treatment Guidelines for Historic Facilities, Joint Base Pearl Harbor Hickam, O'ahu
The Kona Historical Society Jeep Trip Program, Kona, Hawai'i Island
Preservation Awards
Nā Kūpuna Makamae Center at Kaka'ako Pump Station, Honolulu, O'ahu
'Ewa Community Church Restoration, 'Ewa Villages, O'ahu
Lāna'i Hospice & Physical Therapy Offices Rehabilitation, Lāna'i
Grace Center Rehabilitation at the Historic Bond District, Kapaau, Hawai'i Island
USS Arizona Digital Preservation ProjectPearl Harbor, O'ahu
Building 208 Waterfront Restroom Rehabilitation, Joint Base Pearl Harbor Hickam, O'ahu
Building 690 Rehabilitation, Schofield Barracks, O'ahu


Anniversary Recognitions
Centennial – 100 Years

American Red Cross, Hawai'i Chapter, O'ahu
Borthwick Mortuary, O'ahu
Girl Scouts of Hawai'i
Higashi Hongwanji Hawai'i Betsuin Liliha Temple, O'ahu
Hilo Federal Building US Post Office & Office Building, Hawai'i Island
Hui Noeau Visual Arts Center, Maui
Japanese Garden in Lili'uokalani Gardens, Hawai'i Island
Makawao Union Church, Maui
Manago Hotel, Hawai'i Island
The Mission Memorial Building and Auditorium, O'ahu
Samuel Mahelona Memorial Hospital, Kauai
T. Komoda Store and Bakery, Maui


Quasquicentennial – 125 Years
Hawaiian Historical Society, O'ahu
Sesquicentennial – 150 Years

St. Andrew's Priory School, O'ahu
Dodranbicentennial – 175 Years
Kawaiaha'o Church, O'ahu
St. Raphael Church, Kaua'i
____________________________________________________________________________________

Frequently Asked Questions

Do Honorees need to pay for their tickets?
Yes. Honorees are offered the HHF member rate of $50.00.
What is the dress code for the event?
The dress for the event is aloha or business attire. For military members the uniform is Summer Whites or equivalent.
What are the directions to the Laniakea YWCA?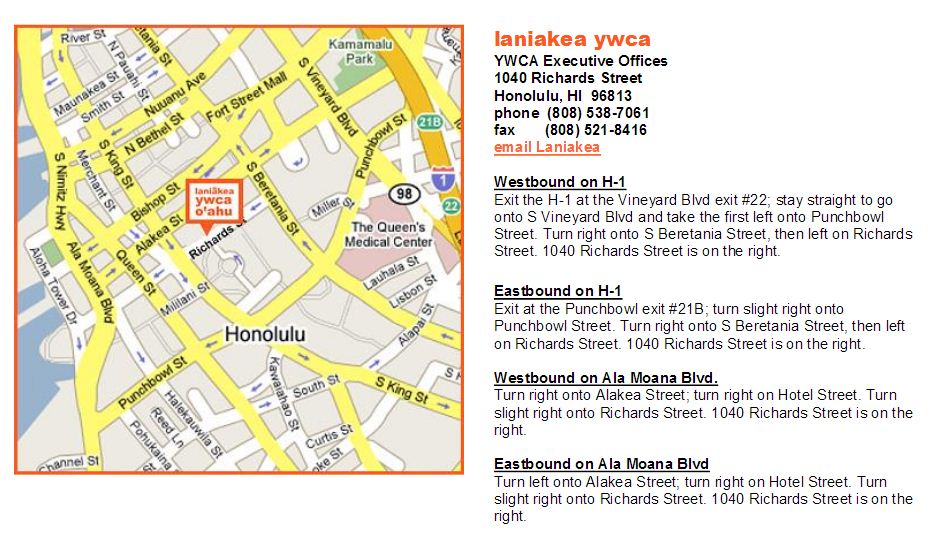 Is parking available?
Parking is available at the Alii Place parking garage located on Alakea Street just before the intersection at Hotel Street. The entrance is on the right just after the Mandalay Restaurant. There is a $3 flat rate after 5:00 p.m.

Will food and drinks be served?
Yes. Cocktails and heavy pupu will be served.

When will Honorees receive their award? Should they make any remarks?
As each award is announced, honorees will stand to be recognized. Group photos of the honorees will be taken in the courtyard. Certificates may be picked up at the end of the evening. No acceptance remarks will be made.

What if no one from our organization is able to attend the event?
If you are unable to attend the event HHF will mail your certificate to you after the ceremony.
Where can I contact the organizer with any questions?
Please call or email Historic Hawaii Foundation (HHF) at 808-523-2900 or awards@historichawaii.org
Can I update my registration information?
Yes.
Do I have to bring my printed ticket to the event?
There is no need to bring your ticket. Your name will be on our guest list.
What is the refund policy?
Tickets are refundable through May 5, 2017.

When is the deadline to purchase tickets?
Tickets may be purchased on Evenbrite through May 5, 2017. After that date please call the HHF office at 808-523-2900 to make arrangements.
May we pay for tickets by check?
Yes. Please contact the HHF office to make arrangements.