Description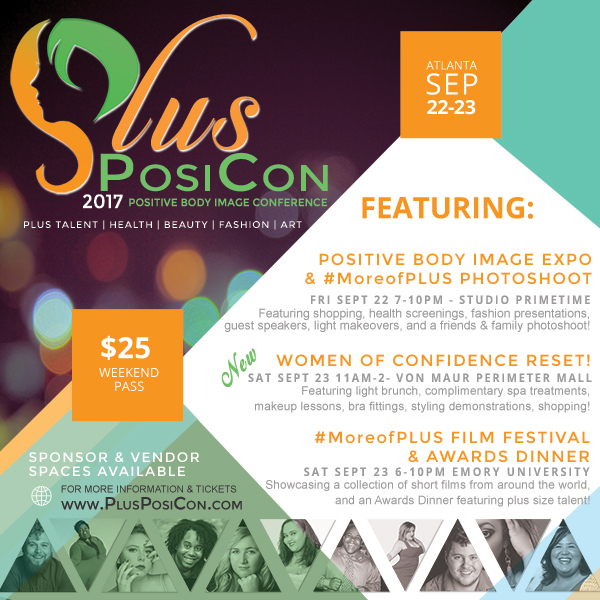 Hundreds are expected to attend this self-love-filled weekend that celebrates positive body image & overall physical and emotional wellness, improving how men and women see themselves in the mirror and in their mind!
This fundraiser conference will kick off Friday Sept 22nd is the Positive Body Image Expo featuring vendors and exhibitors, guest speakers, health screenings, light makeovers, and free photoshoots. Plus, attendees can shop 'til they drop on a floor full of unique apparel, art and many other fabulous products. In addition to booths on the convention floor, there will be a wide range of panels, including, Q&A sessions, fashion, make-up and styling demonstrations, for men and women on the main stage.
Saturday Sept 24th is the Closing Night Ceremony with the #MoreofPLUS Film & Award Show. The evening showcases a collection of short films from around the world and an awards dinner featuring plus talent. Weekend Passes are currently on sale at www.PlusPosiCon.com starting at $25.