2017 Philadelphia Arts Education Fair - General Attendance
Description
The 2017 Arts Education Fair is an easy way for local schools, summer camps, recreation centers, and other organizations that incorporate arts and cultural experiences and instruction in their programming to connect with
arts education providers, programs, and activities from across the region

!

Are you a school, recreation center, or other community organization looking to enhance your arts programming? RSVP today to meet more than 80 cultural organizations!

Representatives from Philadelphia cultural organizations and arts educators will be there ready to answer your questions about their programs, student performances, and other arts education opportunities.

What You'll Find:
Opportunities for every age group (from Pre-K to older adult), representing all disciplines

Choices for every budget

School visits, field trip, and student performance options
Participating organizations and groups include:

American Swedish History Museum
Annenberg Center for the Performing Arts
Art(is) For Kids
ArtVolution Cultural Innovations Project
ArtWell
BalletX
Dancing Classrooms Philly
Denise McCormack, LLC
Dove Culture
Enchantment Theatre Company
Fleisher Art Memorial
Flygirrl
Free Library of Philadelphia
Georgia E. Gregory Interdenominational School of Music
Global Philadelphia
ICPIC New Africa Center
Kimmel Center for the Performing Arts
Kun-Yang Lin/Dancers
La Salle University Art Museum
LiveConnections
Lume Creative Learning Studios LLC
Mann Center for the Performing Arts
Messy Palms
Mexican Cultural Center
Mill Creek Community Partnership
Moonstone Arts Center
Mt. Airy Art Garage
Musicopia
National Museum of American Jewish History
Oni Lasana Productions
Opera Philadelphia
Patchwork Storytelling Guild
PCCY Picasso Project
Pennsylvania Academy of Fine Arts
Pennsylvania Ballet
Philadelphia Arts in Education Partnerships
Philadelphia Chamber Music Society
Philadelphia Clef Club of Jazz & Performing Arts
Philadelphia Folksong Society
Philadelphia History Museum
Philadelphia Mural Arts
Philadelphia Museum of Art
Philadelphia Theatre Company
Philadelphia Young Playwrights
Philadelphia Youth Orchestra
Philly Improv Theater (PHIT Comedy)
Please Touch Museum
Portside Arts Center
Project Capoeira, Inc.
Rock to the Future
Settlement Music School
Shofuso Japanese House and Garden
Sister Cities Girlchoir
Snapology of Philadelphia
Songs in the Key of Free
Sound Space
Spells Writing Lab
Tabor Community Partners
TAHIRA Productions Inc.
The Clay Studio
The KIND Institute
The Lady Hoofers Tap Ensemble
The Philadelphia Shakespeare Theatre
The Philly POPS
The Village of Arts and Humanities
Theatre Horizon
University City Arts League
University of the Arts
Usiloquy Dance Designs
Walnut Street Theatre
West Park Cultural Center
Yes! And... Collaborative Arts
---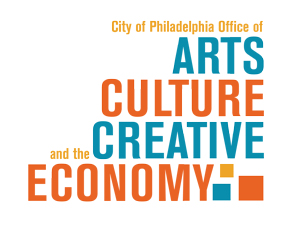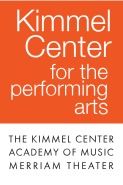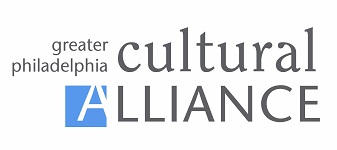 The Arts Education Fair is presented in partnership with the Office of Arts, Culture and the Creative Economy, Kimmel Center for the Performing Arts, and the Greater Philadelphia Cultural Alliance.
Date and Time
Location
Kimmel Center for the Performing Arts
300 South Broad Street
Philadelphia, PA 19102