2017 Peru Mission Trip with Frassati Fellowship

Thursday, August 3, 2017 at 6:00 AM

-

Sunday, August 13, 2017 at 10:00 PM (PET)
Event Details
The Frassati Fellowship of NYC invites all young adults in their 20s and 30s from the New York metro area on a10-day mission trip to Lima, Peru. We will serve the community of Laderas de Chillon within the Puenta Piedra region along the outskirts of northern Lima. There we will build homes, visit the sick and homebound, celebrate Mass with the people and share in the lives of the community.
Mass, Holy Hour and the Liturgy of the hours will be part of our daily routine as we grow in a missionary spirit as ambassadors of Christ sharing our encounter of the living God and serving his people.
After our time in Laderas, we will spend a day visiting and serving at Hogar San Francisco de Asis, a home for sick and destitute children. Our last day will be spent with a city tour of Lima with Mass at the national cathedral and visits to the convents of St. Dominic and St. Francis where the relics of St. Martin de Porres and St. Rose of Lima are housed.
Leading up to the trip, we will have monthly formations, Holy Hours and fellowship gatherings so we can grow as a group and be of one accord when depart for the mission trip. While attending every meeting is not mandatory, participation is strongly encouraged in order for participants to get the most of the experience.
Please note before registering that participants are required to travel to and from Peru with the group. Land-only options are not available.
The cost of the trip is $2,000 and includes
Round-trip airfare from JFK, in-land transportation, all accommodations, meals where noted in the itinerary

Mass and Eucharistic Adoration daily

Priests for Confession and spiritual direction
Applications
To apply, carefully read and complete this Eventbrite form. Your spot will be confirmed once your application has been approved and your deposit has been received.
Payment Deadlines & Info
Non-refundable deposit of $450.00 due upon registration

April 6: First payment of $775.00 due

May 18: Final payment of $775.00 due
Payments should be made by check and must be received by the payment deadlines listed above. Checks should be made out to "Frassati Fellowship of Catholic Young Adults" and mailed to the address below:
Frassati Fellowship
171 E. 77th Street, Apt 3A
New York, NY 10075
Refunds and Cancellations
Please note, the deposit of $450.00 is non-refundable. Trip cancellations and refund requests for additional payments made must be submitted to the Frassati Missions Team by Thursday, April 13. Cancellations and refund requests received by April 13 will receive a refund of the total amount paid to date less the $450.00 deposit and less a $375.00 cancellation fee.
Frassati Fellowship cannot guarantee any refunds requested after April 13 but understands extenuating circumstances do occur. We will try to accommodate all parties as best possible within our means.
To request a refund, please email the Frassati Missions Team at missions@frassati.nyc.
General Itinerary
Thursday, Aug 03 - Travel Day - JFK to Lima with layover in Bogota, depart from JFK at 7:35am, late evening arrival at Cruz Blanca Camps, Mass and Welcome (dinner included)
Friday, Aug 4 through Thursday, Aug 10 - Mission Days in Laderas - Morning Mass, project work and home, evening Holy Hour (breakfasts, lunches and dinners included)
Friday, Aug 11 - Mission Day in Lima - Volunteer at Hogar San Francisco de Asis, Mass, Holy Hour and dinner in Lima, transfer to accommodation in central Lima (breakfast, lunch and dinner included)
Saturday, Aug 12 - Guided tour of Lima with Mass at the National Cathedral, visits to St. Dominic and St. Francis Convents, visit to St. Rose of Lima Church, Sunday vigil Mass and closing dinner in Lima (breakfast and dinner included)
Sunday, Aug 13 - Travel Day - Lima to JFK with layover in Bogota, land at JFK at 10pm (breakfast only included)
*A detailed itinerary will be released closer to date of departure.
Donations
We encourage each missionary to use one of the two checked bags to bring donations of gently used clothes, school supplies, toys or basic hygiene supplies. We will also fundraise as a group through a YouCaring page in order to make a cash contribution to Laderas de Chillon and Hogar San Francisco de Asis.

Things to Know
Meetings & Formations: Starting in April, we will have monthly meetings and formations in Manhattan. During these meetings we will have a brief time for fellowship, along with a talk or reflection and Eucharistic Adoration. We will also discuss the trip and logistics in more detail as we get closer to our date of departure.
Vaccines: Please ensure you are up-to-date on all route vaccines including MMR, tetanus, chicken pox, etc. While there are no required vaccines, the CDC also recommends Hepatitis A, Typhoid Fever and Yellow Fever.
Passports & Visas: All passport and visa fees are the responsibility of the traveler. Those traveling with an American passport do not require a visa for entry to Peru but passports must be valid both at the time of entry and exit. For more information, visit the U.S. Department of State, Bureau of Consular Affairs at www.travel.state.gov. Those travelers not traveling with an American passport should contact their local consulate for visa requirements as soon as possible. 
Sleeping Bags and Pillows: All missionaries will be required to bring a sleeping bag to have during our time serving at Laderas de Chillon. Missionaries have the option of also donating the sleeping bag to Cruz Blanca at the end of our stay if they wish. Pillows should be packed by each missionary if he/she would like one during our stay at Cruz Blanca.
Weather & How to Pack: The weather in Lima during our time there ranges in the high 50's/low 60's during the day and mid 50's at night. It is a dry dessert climate and will be winter when we are there. Very rarely is there heavy rain but there is often light mist in the early morning or at night.
The best way to pack is in light layers (t-shirts, long-sleeved shirts, light jackets) for daytime and sweaters or sweatshirts for the nighttime. Heavy jackets will not be required. We will be doing much physical work and walking so missionaries should pack accordingly.
Missionaries should also pack flip-flops for the bathroom and comfortable shoes for during the day- sneakers or work boots. Out of modesty and respect for the communities we are serving, women should not wear any spaghetti strapped tank-tops or low-cut shirts.
During our time visiting the city of Lima, there will be much walking. Missionaries should have comfortable walking shoes.
Laundry: We will have the opportunity to do laundry once half-way during our trip by dropping it off to a local laudnromat in Laderas. Missionaries are welcome to hand-wash belongings in the evenings within the bathrooms at Cruz Blanca, but should know there are no dryers at the camp.
Drinking Water and Food: The Frassati Missions Team will provide bottled water for the entire group for the length of our stay at Cruz Blanca. The Fraternas at Cruz Blanca will also provide breakfast, bagged lunch and dinner daily. The meals are tasty but simple. Missionaries should never under any circumstances drink tap water while in Peru even if using a filter.
Frequently Asked Questions
Is there a land-only option? In order to promote the missionary spirit of unity and team work, we will travel as a group from JFK to Lima. Land-only options are not available.
Is there any time for sight-seeing? While we understand there is much to see and do in Peru, the purpose of this trip is to serve the community of Laderas de Chillon. We will spend our last day in Lima with a tour of the city to help foster our understanding of the culture and country of the families we are serving and will maintain the prayerful and missionary nature of the trip with Mass and Holy Hour built into our day.
Are there photos of the 2015 mission trip? A photo slide show can be viewed here.
What are accomodations like in Lima? During our time serving Laderas de Chillon, we stay at Cruz Blanca Camps, a camp run by our hosts the Fraternas, a community of Catholic sisters. We stay in barrack-style cabins with bunk beds and sleeping bags. There is a communal bathroom with individual shower stalls and toilets with a communal sink. Once we leave Cruz Blanca, we stay in a simple hotel in central Lima.
What is the day to day schedule like? During our time serving Laderas, we wake at 6am and celebrate Mass at 7am immediately followed by breakfast. We take a bus each day from Cruz Blanca to Laderas (about a 30-40min drive) where we will rotate our service projects -- building homes, serving in the Commodore and accompanying our priests on home visits to spend time with the sick and homebound.
What transportation is included? Round trip airfare to and from JFK plus all in-land transportation in Peru is included. Participants are responsible for transportation to and from JFK airport.
How large is the group? We will travel with 4 religious including 2 priests and up to 28 young adults for a total group size of 32 people
Do people have to be Catholic to attend or part of Frassati? People of all faiths are welcome to join us on this trip. The trip is also not restricted to Frassati young adults only though many of the participants will be young adults from Frassati. It is important to note that the nature of this mission is rooted in our Catholic faith. Prayer, Mass, Holy Hour is built into our daily schedule as a means to grow in Christ to better bring Him forth to all whom we will encounter. We hope that all who come are responding to a call to serve this community and grow in a missionary spirit together with all those who will be going. 
Is Lima a safe city? As with any city, people should always exercise caution and prudence. When working in Laderas de Chillon, our group will be accompanied by the Fraternas and/or local guides when going on home visits.
What airline do we fly? We fly Avianca, which allows (2) checked bags at 50lbs each as well as (1) carry-on and (1) personal item.
What if I don't speak spanish? While there is a tremendous amount of advantage to speaking Spanish, we have found that there are always ways to communicate. The group will also have several fluent Spanish speakers.
What about internet, cellphone and cameras? During our time on mission serving Laderas, there is no access to internet. The Missions Team will send an email update on behalf of the group every few days. Contacts for these mission email updates will be collected at a later date. There is internet available at the hotel once we get to central Lima. Cell phones and cameras are permitted on the trip but for safety reasons are limited in use while we are in Laderas. There will be a designated group photographer each day to help capture experiences of the trip. Cell phones and cameras during our time in central Lima are fine to use but should be used cautiously.
Contact
We thank you for your interest in this trip and hope you will join us! Please contact us at missions@frassati.nyc with any further questions. We hope you will keep us as well as the community of Laderas de Chillon, the Fraternas and the children of Hogar San Francisco de Asis in your prayers.
Beato Pier Giorgio Frassati, ruego por nosotros!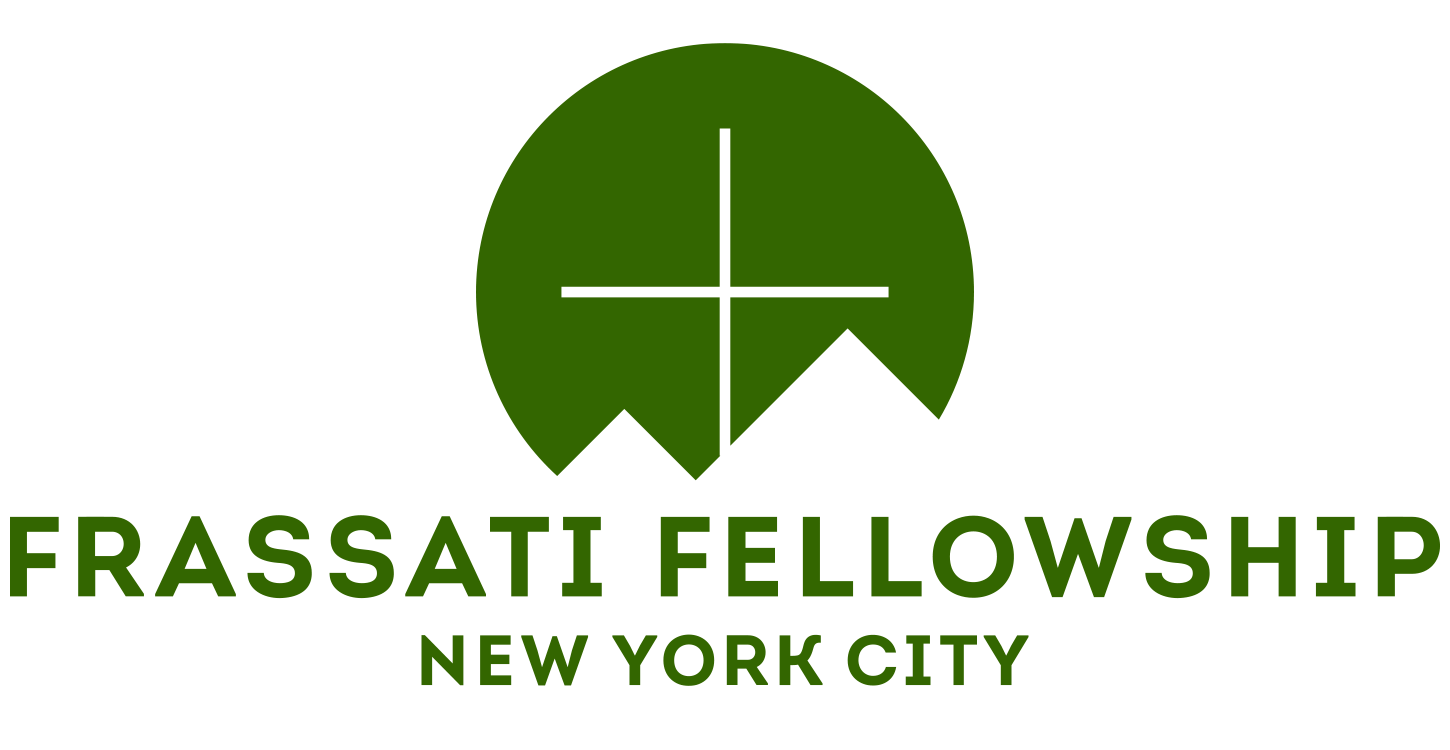 Save This Event
When & Where

Puente Piedra

Puente Piedra, Lima Region
Peru

Thursday, August 3, 2017 at 6:00 AM

-

Sunday, August 13, 2017 at 10:00 PM (PET)
Add to my calendar
2017 Peru Mission Trip with Frassati Fellowship