Description
SEMINAR OUTLINE
Being bombarded with news all day, do you have the appropriate tools to take advantage of the volatility? The world is not short of investment articles, business news and financial information. But how do you make sense of it all and make the knowledge work for you?
Part 1: Market Outlook
2017 Macro Trend Outlook

Top-Down Approach – Case Studies
Knowledge is power but Timing is key. When should I invest? What price should I invest at? These riddles of the market can be unravelled by understanding price movements through technical analysis. So are you interested in how traders make use of it to perform their trades?
Part 2: Technical Analysis - Beginners
Reading Chart Types

Chart Patterns & Trend Lines

Leading & lagging technical Indicators

Practical Case Studies
SPEAKER PROFILE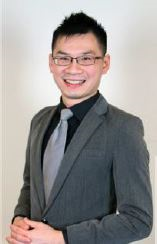 Mr. Sky Kwah Wen Yao, POEMS Dealing Manager (Singapore)
Mr. Sky Kwah Wen Yao - Raffles Place & Marine Parade Dealing Manager. Sky gives talks in tertiary institutions like NTU & SIM and he often conducts seminars on Fundamental Analysis, most recent was at the Invest Fair 2016. He particularly focuses on value stocks in Singapore and the US with a top-down macro approach. He is frequently interviewed by MediaCorp 938Live radio station or 联合早报. As a market commenter, he hopes to help clients become better stewards of wealth and believes in succeeding in what truly matters – the fullness of life. Sky holds a Bachelor Degree of Commerce with a triple major in Financial Accounting, Investment Finance, and Corporate Finance, from the University of Western Australia.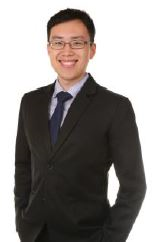 Mr. Ong Chin Hock, POEMS Equity Dealer (Singapore)
Mr. Ong Chin Hock - Holland Drive Dealer. Chin Hock is part of a team managing a portfolio of over 11,000 trading accounts. He conducts seminars regularly at Holland Drive Investor Centre and is proficient on using both Fundamental Analysis and Technical Analysis. His trading views are based on Fundamental and Technical Analysis, economic drivers and geopolitical influences. He aims to help clients construct a comprehensive portfolio, thereby archiving their financial goals and dreams.