Event Information
Location
Henry Kaufman Campgrounds
Use coordinates: 40.597034, -74.123846
Staten Island, NY 10314
Description
OutdoorFest is back for 2017 and we're kicking it off by taking over 75 acres of green space in Staten Island (check out our favorite parts of the Greenbelt here) to host the summer's best campout.
Campout under the stars || 5K Night Trail Race by CLIF || LIVE SHOW: Bandits on the Run || Beer by Sierra Nevada || Survival Skills || Stargazing (with real telescopes & astronomers!)
No car? No problem. There are still a few spots in our shuttle and it's a very easy Lyft ride from the ferry terminal. Once you register you can also head to our FB Group to connect with others you can carpool with.

More q's? Check out our FAQ: http://www.outdoorfest.com/campout-faq
---
Get excited for:
3:00PM Campgrounds open - set up your tent/campsite, frisbee, hiking, hanging out, set up your hammock etc.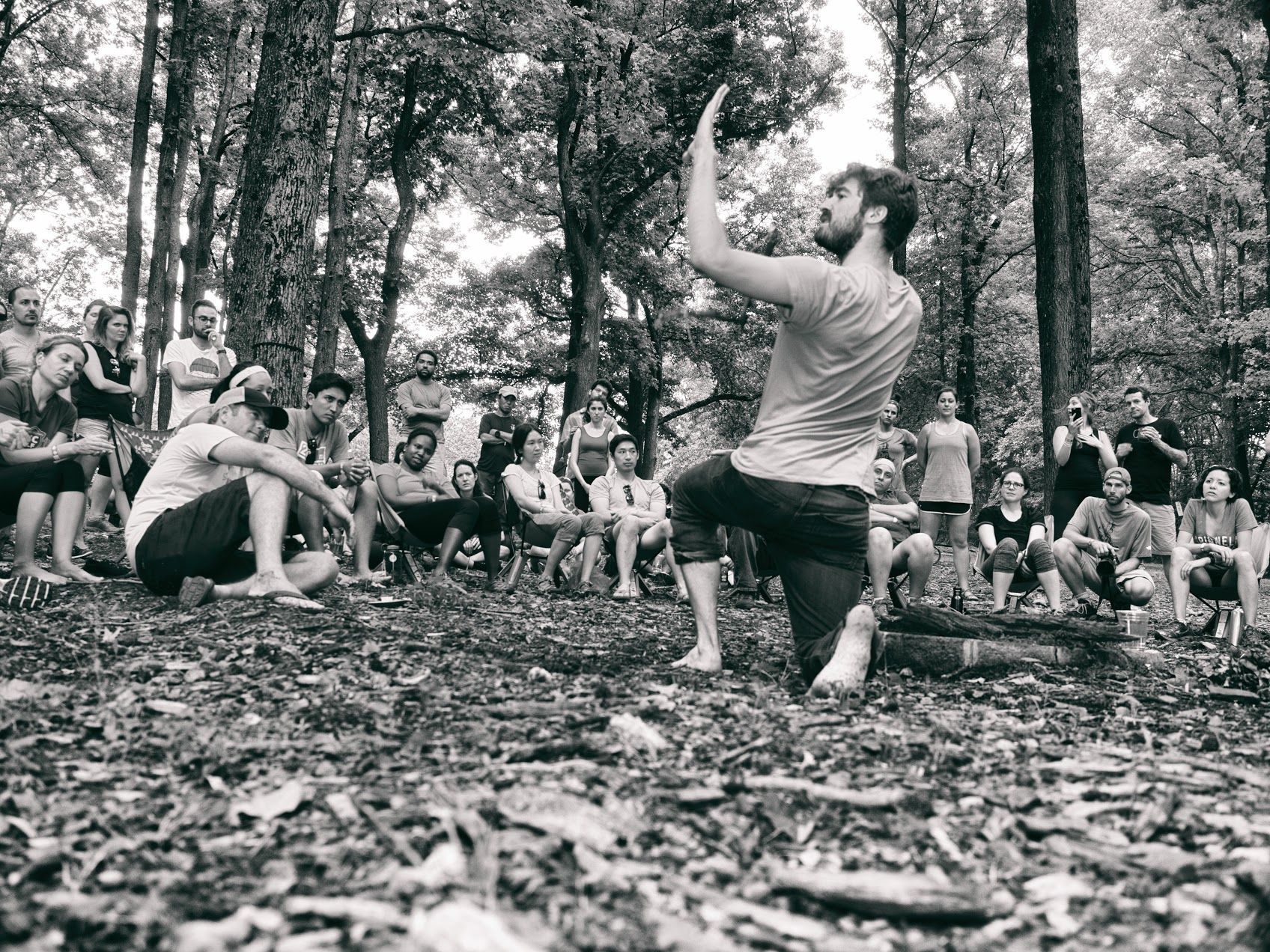 Photo by Tom O'Hare
Activity options (ALL included):
The Filson Fly Fishing Area
Ready to learn fly tying and fly casting? Head over to the Filson Fly Fishing area at the OutdoorFest 2017 Campout for a hands-on experience with expert guides from Freestone Expeditions. Fly tying is ongoing and fly casting classes run every 30 minutes, come on over to sign up!
Guided Hike and Demo Boots by Lowa
BYOsocks and lace up your (for a few hours) new hiking boots as we follow a 5 mile guided hike through the Staten Island Greenbelt. Make sure to tag your photo #outdoorfest17 and #lowaboots to be entered to win a pair of your own Lowa Innox Evo Lo trail shoes.
Vinyasa Yoga by Pop Up Yoga NYC
Our favorite yoga team is back with more "pop up" yoga in fun places around the city. We'll spread out on the beautiful lawn at Camp Kaufman for an hour long class. Bring your own mat and sunscreen.
Outdoor Academy with Destination Backcountry Adventures
Learn everything you need to know for your next backcountry outing. Every hour, the academy will teach different skills from map & compass basics to survival skills and fire building to backcountry cooking.
Plus:
Storytelling Workshop

Slacklining basics class

Mi Casa will be back grilling up traditional latin cuisine with a Colombian influence

And more to come...
8:00PM Our 3rd annual 5K Night Trail Race by CLIF begins.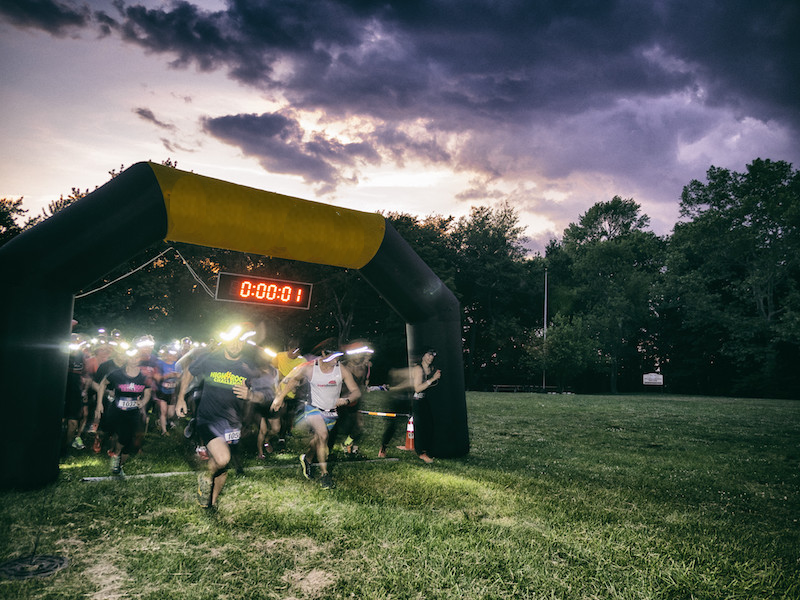 Photo by Tom O'Hare
The course is two 2.5k laps meaning you'll be able to use the dusk light to get your feet accustomed to the trails for the first lap. The second lap brings you through the trails in darkness and a headlamp is 100% required. Race registration included.
9:30PM Concert at the stage in the woods: sip some cold brews from Sierra Nevada and dance to Bandits on the Run, a Brooklyn based trio known for inflicting their upbeat brand of musical mischief on countless unsuspecting citizens.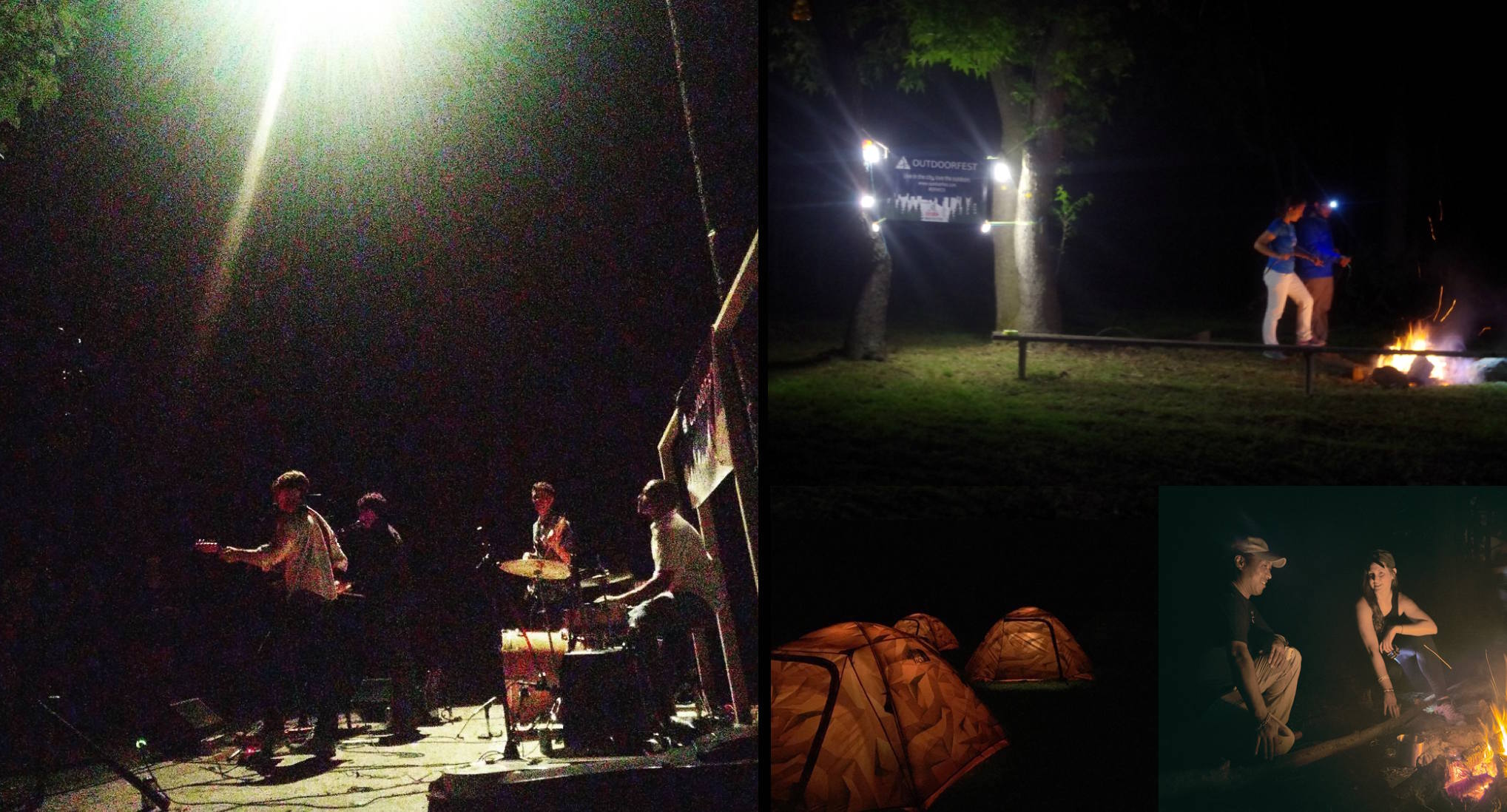 And a huge thanks to our sponsors: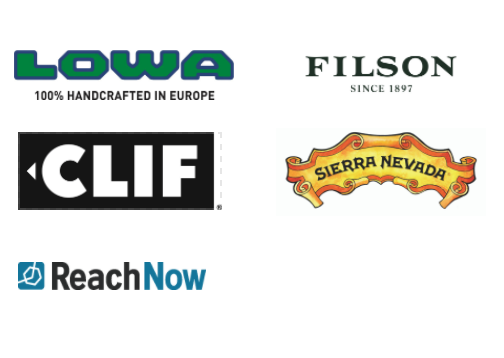 Do I have to be 21 to participate?
Yes.
What's included in the General Ticket?
-Full access to all campout activities
-Concert, Run Entry, Breakfast
-Giveaways, shwag etc.
-Beer!
How do I get there?
Here's the location of the entrance: 40.597034, -74.123846
Option 1: It's an easy Lyft ride from the Staten Island Ferry Terminal.
Option 2: Sign up for the VIP ticket and get a code for a FREE 24 hour rental for a ReachNow BMW! (You must be a new member, you must pick up and drop off in BK).
Option 3: Sign up for the VIP ticket and choose the "Shuttle" option during checkout. The Shuttle will pick you up at 2:30PM or 3:30PM from the Staten Island Ferry at the St. George Terminal. It will leave the campground on Sunday morning at 8:30AM and 9:30AM to go back to the ferry.
There's also free parking at the campground.
Do I have to bring my own tent?
Yes, but rentals are available at the local retailers such as Paragon and REI.
What if I only want to run the 5K?

You can sign up for a 5K and Concert Ticket here:
https://www.eventbrite.com/e/5k-night-trail-run-concert-tickets-33398540935
I have a group of 10 or more...
Contact info@outdoorfest.com for the group rate.
Date and Time
Location
Henry Kaufman Campgrounds
Use coordinates: 40.597034, -74.123846
Staten Island, NY 10314