2017 Oregon GED Summit | Connecting Students to a Better Future
Description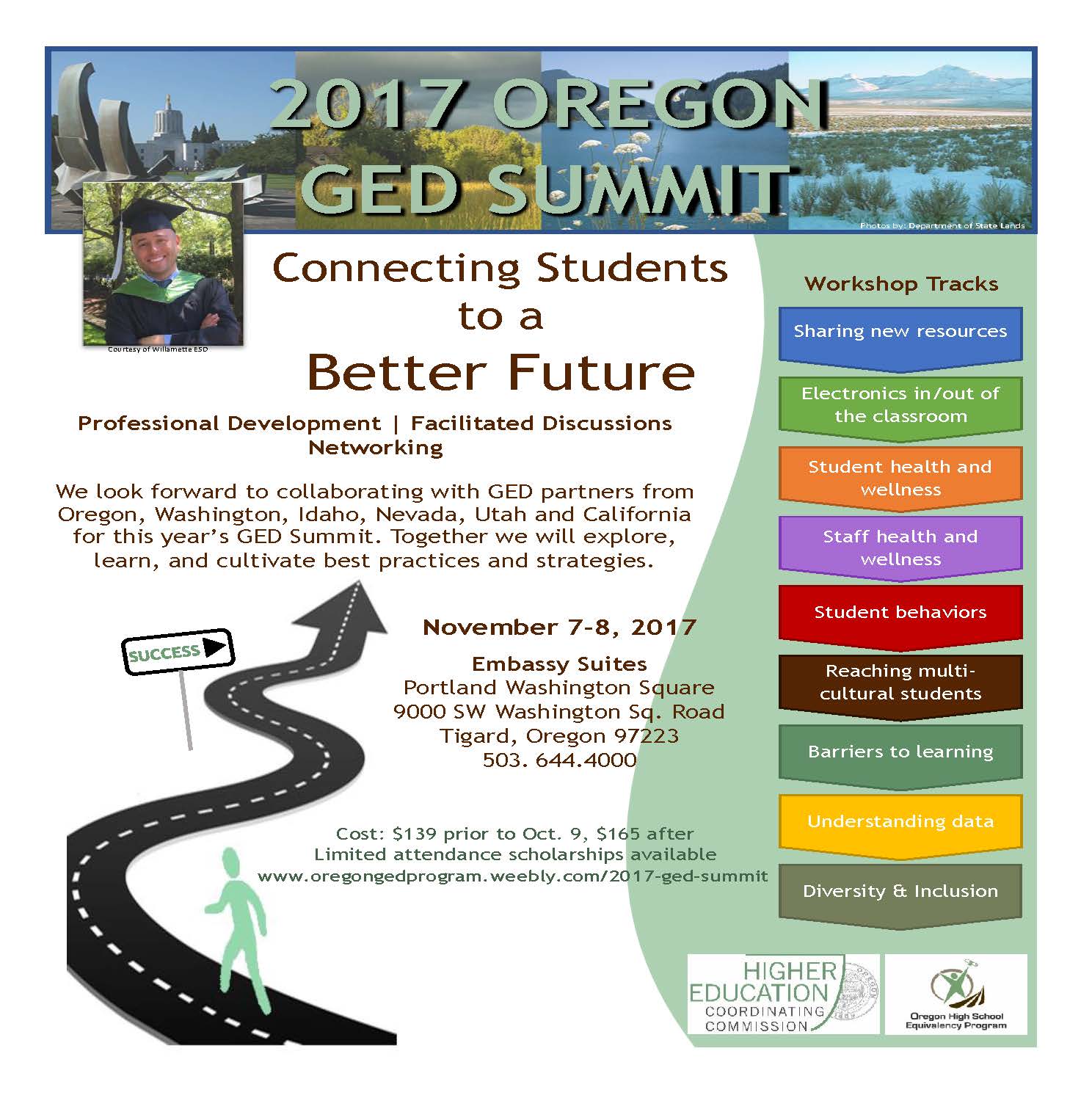 The Oregon GED Program invites GED educators and administrators from Oregon, Washington, Idaho, Nevada and California to attend. Together we can assist GED students in successfully earning their GED® certificate so they may move forward to post-secondary and oher opportunities.


---
Customer Service
Oregon GED® Program
E-Mail: Oregon.GED@HECC.Oregon.Gov
Phone: (503) 947-5608

255 Capitol Street NE, 3rd Floor
Salem, OR 97301 USA
---
Refund Policy
Refunds may be granted if an attendee is unable to attend due to a family emergency or extraordinary circumstance. In such a circumstance the Oregon GED® Summit Team must be contacted by e-mail at Oregon.GED@HECC.Oregon.Gov. Refunds will be given for the face value of the ticket and will not include any processing fees.