Description
The amount of your donation, excluding the costs of any goods or services received, may be eligible to be matched by your employer. Please check with your employer to learn how you can increase the value of your gift! Value of goods and services: $10.
Thank you for your support of the One in a Million Benefit for the Chordoma Foundation! Chordoma is a rare cancer that occurs in the neck and spine of people of all ages. The chances of being diagnosed: One in a million. The money we raise will be used to fund research for better treatments and a cure for chordoma, particularly the work of Dr. Gary Gallia, Mick's neurosurgeon, who is focusing on research to help find a cure for chordoma. We hope you will be able to join us and look forward to seeing you on November 8th!
Please RSVP by November 8th.
Michael Potempa – My Battle with Chordoma

A series of events early in 2013, including surgery to remove what was believed to be a pituitary adenoma, ultimately led to a diagnosis that I had clival chordoma. I was informed that this cancerous tumor could not be removed without causing serious permanent deficits and that the average life expectancy for someone with my condition is six years from initial diagnosis. This was a shock to hear, but I was not willing to accept such a dire outlook without a fight, so my wife and I searched for a path that would give me the best possible outcome.

We eventually found hope in meeting Dr. Gary Gallia and Josh Sommer, Executive Director of the Chordoma Foundation. Josh had gone through his own battle with skull-based chordoma and explained that there is hope for a cure being driven by a small group of dedicated doctors and scientists. Dr. Gallia indicated that he believed he could remove most, if not all, of my chordoma using techniques developed at Johns Hopkins. In August 2013 Dr. Gallia performed a complex, two-stage surgery, lasting more than 24 hours in total, and successfully removed the chordoma.

We had faith in Dr. Gallia and it was rewarded. I subsequently had proton beam therapy at Mass. General and multiple MRI, which have all been clear. There is no guarantee that chordoma will not recur, but things are going better than we could ever have hoped for 48 months ago. I am grateful to Josh for his support and tireless work at the Chordoma Foundation and especially grateful to Dr. Gallia for essentially saving my life. Besides being an excellent surgeon, Dr. Gallia is a leading researcher working in conjunction with Josh and the Chordoma Foundation to find a pharmaceutical-based cure for chordoma. We intend to fully support his work to benefit the one in a million annually diagnosed with this little known, deadly disease. This One in a Million Benefit is our next step on that journey.
About the Chordoma Foundation
The Chordoma Foundation is working to improve the lives of chordoma patients by accelerating research to develop effective treatments for chordoma, and by helping patients to get the best care possible. We support high-impact research by providing funding and scientific resources, and encouraging collaboration among scientists. In addition, we provide patients with information about the latest treatment options, experienced physicians, and peer-support opportunities. The Chordoma Foundation is a 501(c)3 non-profit organization. All donations are tax-deductible to the fullest extent allowed by law.


Special Guest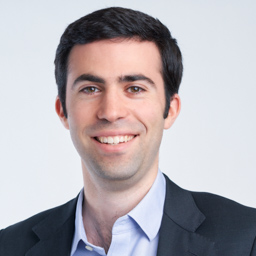 Josh Sommer - Executive Director, Chordoma Foundation
11 Year survivor
Josh is a survivor of a rare cancer called chordoma, and the co-founder and Executive Director of the Chordoma Foundation, a nonprofit working to improve the lives of those affected by chordoma, and lead the search for a cure. Under Josh's leadership, since 2007, the Foundation has built a global movement of patients, doctors, scientists and drug companies working together to bring about better treatments, better care and better experiences for all affected by chordoma. By developing vital research-enabling infrastructure and strategically investing in research, the Foundation has dramatically increased the speed and efficiency of the treatment-development process, resulting in a pipeline of seven clinical trials in the span of 10 years. For this work, Josh has been named by ABC News as a Person of the Year and twice was one of Forbes' 30 under 30 transforming science and healthcare.
Location
Cafe Lucci is one of our favorite spots, a warm, welcoming place with a contemporary, eclectic flavor. A variety of foods will be served featuring Cafe Lucci favorites, as well as inspired specials from Chef/Owner Augie Arifi. Beer and wine will be included.
We are deeply grateful to Bobby Arifi and his brother, Augie, for generously hosting this One in a Million Benefit.