2017 OKC LegalShield Convention Recap
Description
Premier Solutions International Presents....
Small Business Protection Where It Matters
Please Join Us for a Lunch & Learn that will improve your company's bottom line and develop employee loyalty!
Where: First Watch aka The Egg & I (by Costco)
111 Lovell Road
Knoxville, TN
What: This FREE LUNCHEON is designed to educate Small Business Owners, HR Directors, Brokers and Insurance Agents about ways to avoid common legal pitfalls, improve the bottom line, add value to employees and employers at no cost to the company.
Special Guest Speaker: Mr. John Hoffman, Founder & President Premier Solutions International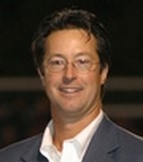 Mr. Hoffman has been providing business solutions to companies of all sizes for over 18 years! He travels North America speaking about how businesses can stay in a growth trend by creating loyal employees, obtaining top rated legal counsel and improve the overall bottom line!
Space is limited so please register now to reserve your spot!