2017 ODLSS/MOPD Parent Empowerment Expo
Description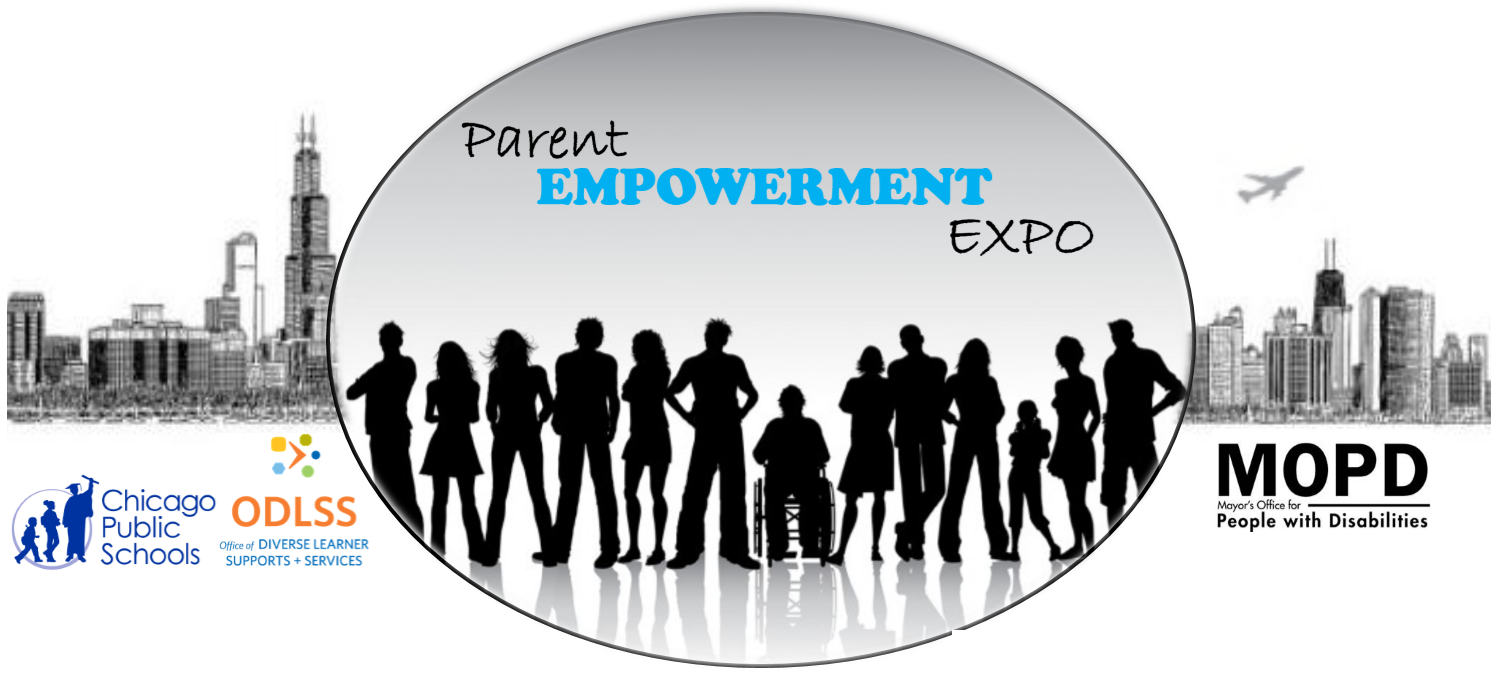 Greetings!
On behalf of the Office of Diverse Learner Supports & Services (ODLSS) and the Mayor's Office for People with Disabilities (MOPD), we would like to invite you to the 2017 Parent Empowerment EXPO.
This FREE event is a special education and disability resource fair for parents, family members and caregivers of Chicago Public Schools students, ages 3-21, receiving special education supports and services.
Date: Saturday, May 20, 2017
Address: 2102 W. Ogden, Chicago IL 60612
Parent Registration: 8:00 am – 9:00 am (early registration is strongly recommended, but not required)
Event Time: 9:00 am – 1:00 pm
LUNCH IS PROVIDED (PIZZA)!
--
Event Highlights
Resource Fair: Attendees can obtain information from community agencies serving individuals with disabilities in Chicago.
Community Agency Consultations: Attendees will have access to one-on-one consultations with agencies that are able to provide direct services onsite.
Workshops: Participants will have access to a series of workshops focused on disability-related topics.

Workshop Schedule

Please press Ctrl + to make the image larger
IEP Clinic:
Attendees can review their son/daughter's IEP with an ODLSS Representative.
Transition Clinic: Attendees can review their son/daughter's Transition Plan, complete a transition assessment, and learn about One Summer Chicago (paid summer employment for students and young adults 14 - 24) with members of the ODLSS Transition Services department.