Description
The NYWEA Metropolitan Chapter is happy to announce that the 2017 NYWEA Winter Conference Reception will be held at 6:00 pm on Tuesday, February 7, 2017 at the Marriott Marquis in Manhattan! This year we are excited to host the event. Attendees will enjoy hors d'oeuvres and refreshments in the Manhattan Ball Room.
This event is free with advanced registration. Conference attendance is not required.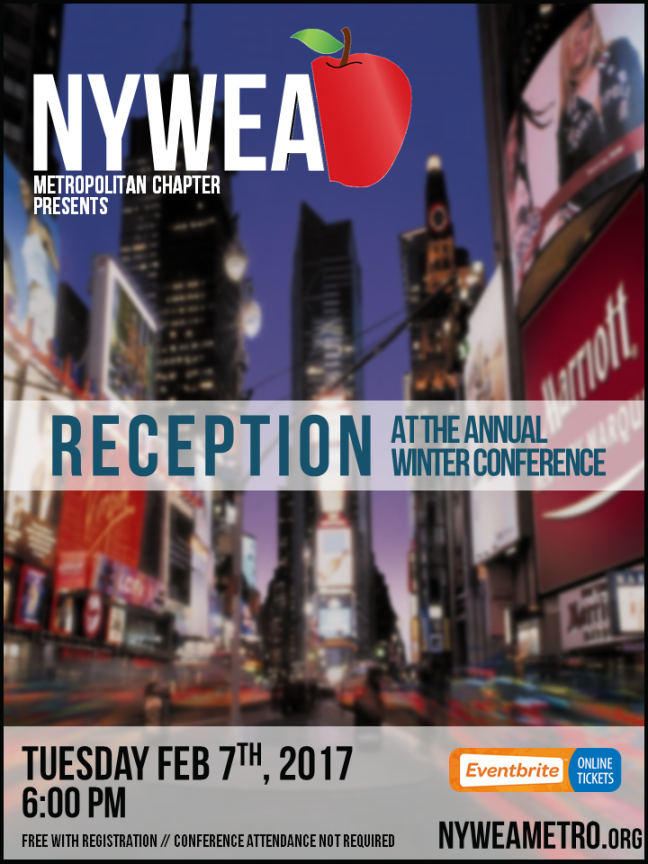 This event is made possible through the generosity of our sponsors.