Description
Whether you are an independent home improvement retailer or you are looking for an opportunity to learn more about independent retailers in the home improvement channel, the North American Retail Hardware Association (NRHA) is offering an event you can't miss.

At the 2017 NRHA State of Independents Conference, sponsored by the National Hardware Show®, partners from across the home improvement channel will gather together to discuss issues facing independent home improvement retailers. You will also be presented brand new, proprietary research about independent retailers' challenges, opportunities and plans for investment.

Join NRHA, independent retailers, industry manufacturers and wholesalers for a full day of networking, panel discussions and research seminars.

Check out the agenda below for new research topics and more interactive panel discussions.
2017 Agenda
8:00 – 9:00 a.m.
Registration & Continental Breakfast

---
9:00 a.m.
Welcome
Dan Tratensek, NRHA and Rich Russo, National Hardware Show®
---
9:15 – 11:00 a.m
State of the Industry Report
Representatives from NRHA and Hardlines Canada will present original research and market analysis to help attendees understand how the overall economy is impacting independent home improvement retailers. We will also discuss current trends and economic indicators to help forecast what to expect from the home improvement marketplace in the near-term future.
Retailer Panel Discussion #1
Retailers Report on Performance and Growth Forecasts
This retailer discussion panel will share real-world insights into the economic conditions in the panel members' areas. The panel will also discuss how the economy as a whole is impacting their businesses and what other channel partners can do to earn their business.
---
11:00 – 11:15 a.m.
Networking Break
---
11:15 a.m. – 12:30 p.m.
Growth Opportunities and Obstacles for Independent Home Improvement Retailers
NRHA will share the results of its latest round of proprietary research highlighting the specific opportunities and challenges independent home improvement retailers are facing.
Retailer Discussion Panel #2
Dealing With Economic and External Challenges to Growth
This retailer panel discussion will dig into the specific areas where independent home improvement retailers see opportunities to expand their operations and discuss the specific obstacles they feel could inhibit this path to growth.
---
12:30 – 1:30 p.m.
Networking Lunch

---
1:30 – 2:15 p.m.
Being Independent in an Amazon World
This brand new proprietary research from NRHA and The Farnsworth Group will share insights into exactly what today's consumers find attractive about online home improvement shopping and how independent retailers measure up by these standards. The findings will also delve into how independent retailers are building their online presence and responding to online trends in store. It will define the kind of support retailers say they need from channel partners to be successful in this new retail environment.
---
2:15 – 3:15 p.m.
Retailer Panel Discussion #3
Hacking Home Improvement: How Independent Retailers Are Responding to Technology's Impact on the Market
This retailer discussion panel will include independent retailers who are all utilizing technology to enhance their operations in unique ways and their plans for remaining competitive in rapidly changing online shopping world.
---
3:15 – 3:30 p.m.
Networking Break
---
3:30 – 4:30 p.m.
Building a Strong Foundation
NRHA will share insights from its first-ever Retail Leadership Summit and discuss how retailers are preparing for the next generation of success.
Retailer Discussion Panel #4
Meet the New Face of Independents
This retailer discussion panel will include some of the best and brightest young independent home improvement retailers in the industry who will share their thoughts on where the industry is going, how they plan to change the retailing landscape for the better and what they expect out of their channel partners.
---
4:30 – 4:45 p.m.
NRHA Channel Partner Awards Presentation
These awards are presented to the top three manufacturing partners as selected by independent retailers.
---
4:45 – 6:00 p.m.
Networking Reception
Hotel Accommodations
To book your hotel stay, please click here
or call 847-696-1234.
Group name: State of Independents Conference
Room rate: $139/night
Please book your stay by November 22 to receive the best room rate. Availability is first come, first serve.


Sponsored by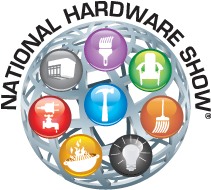 Save
Save