2017 Northwest DR & Storage Summit - Tickets Available

Wednesday, September 27, 2017 at 8:00 AM

-

Thursday, September 28, 2017 at 6:00 PM (PDT)
Event Details
The First Focused Event on DR and Energy Storage in the Northwest
Radical changes in energy sources, distribution and usage are surging through the electrical infrastructure of the Northwest. For example, the Northwest Power and Conservation Council's Seventh Power Plan has recommended that at least 600 megawatts of DR should be developed to meet the region's peaking and system adequacy needs. Similarly, utilities, C&I companies and consumers are beginning to deploy energy storage systems (and considering options at scale) that will impact system-wide demand, reliability and efficiency.
To help advance these important trends, Smart Grid Northwest is hosting the Northwest Demand Response & Energy Storage Summit. Join leaders at regional utilities, and those working with them, who are exploring and implementing DR and energy storage options.
This Year's Summit will feature:
- 80+ Expert Speakers

- More than 25 sessions

- Two full days of programming, one dedicated to DR and the other to storage 
- Likely 200+ attendees, but we expect to sell out before the event so register early
Taking the Next Steps for Demand Response in the Northwest
The Northwest Demand Response & Energy Storage Summit picks up the momentum established at the first Northwest Demand Response Symposium last September. That sold-out event had 165 attendees who gave us overwhelmingly positive response in terms of content, presentation and quality of attendees.  The Summit's first day will explore the Northwest's unique opportunities and challenges for DR, for example: behavioral vs automated consumer DR; best approaches for combining energy efficiency and DR programs; and how DR may (or may not) be part of the wider DER offering; the right level of automation for NW DR solutions and the future of BPA leveraging flexible/scaleable resources for its new management focus around transmission.
Exploring Value Propositions and Best Practices for Energy Storage
Northwest utilities, technology providers and software companies are developing and deploying storage technologies at residential, commercial and utility scales to unlock the values of energy storage solutions. At the same time, stakeholders are coordinating with regulatory agencies to update grid processes and tariffs to accommodate storage on the grid, incorporate energy storage into traditional energy planning, and examine electricity rate design. The second day of the Summit will focus on a range of issues and opportunities for the expansion of energy storage in the NW, with some of the topics including: the value stack for energy storage; best practices in procurement; pinpointing the optimal locations; control solutions for aggregated and utility-scale storage assets; are mandates and federal/state support needed to move storage forward; and beyond batteries, pumped hydro and thermal storage in the NW. 
Customized Training 9/26 -- Evolution of Demand Response: Fundamentals and Path Forward

Our partners PLMA have developed a custom training that we are offering the day before the Summit. Demand response has become a critical component of peak load management and overall smart energy systems. Learn how to roll out customer programs to leverage DR methods and emerging DERS to meet peak electricity demand, mitigate the impact of high energy prices, and manage variable generation. This customized training will cover current market principles, review leading-edge DR case studies, and look ahead as the landscapes develops. See more about the course and instructors here: http://www.peakload.org/event/DREvolvePortland
This year's show is again organized by Smart Grid NW with planning support by the NW Power & Conversation Council, Portland General Electric, and dozens of regional utility, industry, and other market experts.

THIS SUMMIT MADE POSSIBLE THANKS TO

OUR SPONSORS!

LEAD SPONSORS: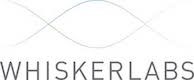 SUPPORTING SPONSORS:
Advanced Microgrid
AutoGrid
Bidgely
CADMUS
CLEAResult
Demand Energy
Ecova
Enbala
EnergyHub
Energy Northwest
GreenSmith
Joule Assets
Lockheed Martin
Navigant
NEST
Oregon Department of Energy
Research into Action
Sonnen
Tendril
For registration questions please contact Kim Gregg at 503-292-8881 or e-mail at
Kim@Westsidesec.com
When & Where

World Forestry Center
4033 SW Canyon Rd.
Portland, OR 97221


Wednesday, September 27, 2017 at 8:00 AM

-

Thursday, September 28, 2017 at 6:00 PM (PDT)
Add to my calendar
Organizer
                                           Creating a smarter energy future for the Northwest.