Description
—WHO—
More than 50 local makers of fine gifts + food. Organized by North Shore natives, Lauren Guley + Jessica Brand.

—WHAT—
Sample + shop from insanely talented makers who create really cool—and delicious—stuff for a living. Sweet, savory, salty, spicy, crunchy, chewy, colorful, festive, shiny, fragrant, unique . . . you name it. This event is designed to bring out the fun lovin' foodie + savvy shopper in everybody. Nope, it's not a craft fair. Yes, the event is totally free. Parking is free, too. Gather your foodie friends together and join us!

—WHEN—
Sunday • November 20 • 10 AM — 4 PM
—WHERE—
Located at the beautiful + historic Turner Hill in Ipswich.
—WHY—
Why not? It's an event to celebrate + showcase local businesses while purchasing amazing products made in our beloved home community.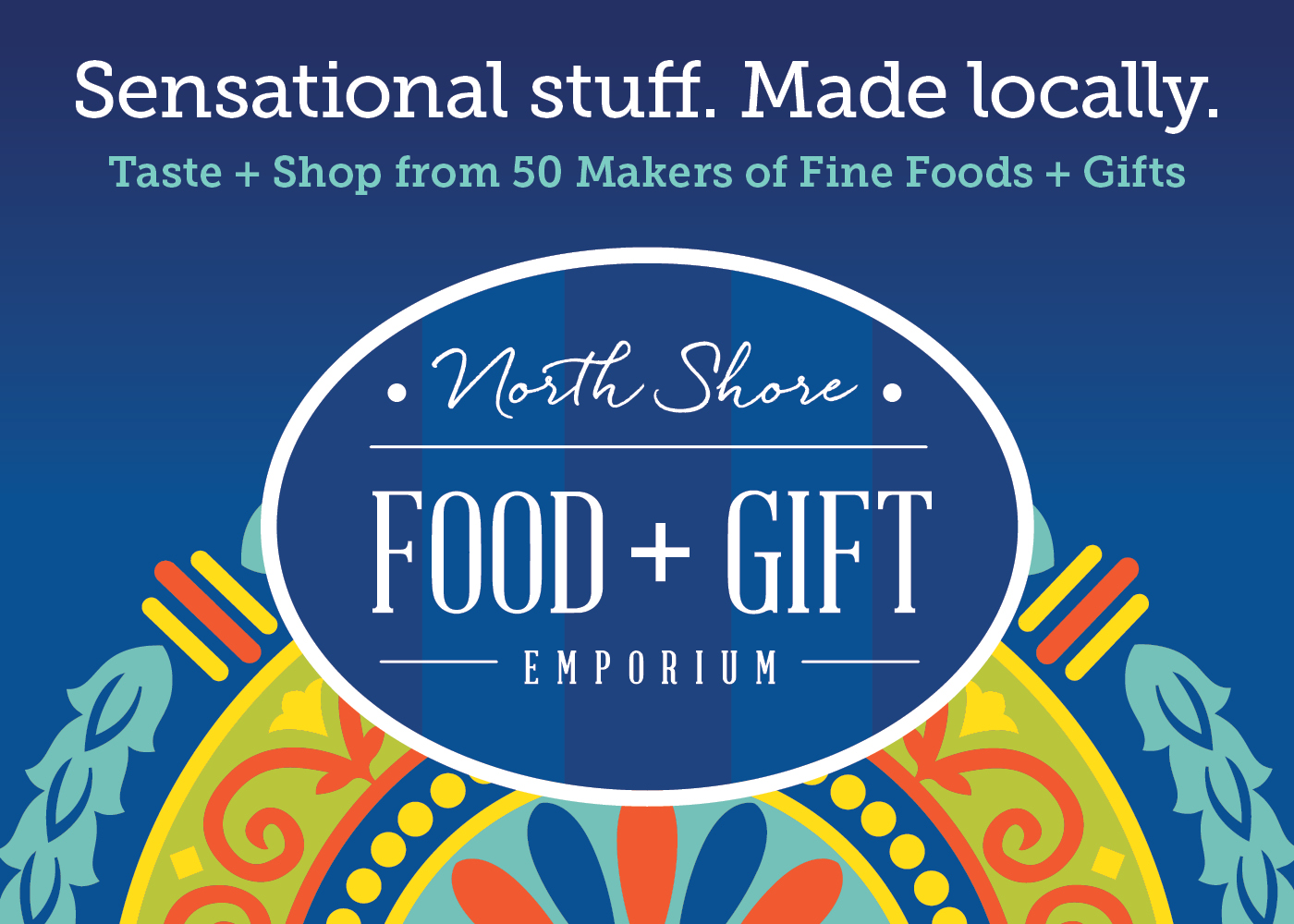 ★ BONUS No. 1 ★

"At the Cheese Wheel"
with Doug Shube

You know those people with whom you could sit down with + talk for hours about food, flavors, recipes and cooking? Well, Doug Shube, is most definitely one of those people.

If Dionysus is the Greek god of wine, then Dougy is the god of cheese.

At the Food + Gift Emporium, Doug will be presenting ideas + techniques on assembling your own cheese boards.

When hosting a party, the idea of building a well rounded cheese board can be very daunting; especially with trying to please the different palates of your guests. Where do you start? How many options do you offer? What kind of garnishes do you need? So many questions, it's overwhelming!

Take a moment to visit with Doug "At the Cheese Wheel" to learn cheese board tips + tricks needed to wow everyone (and their taste buds) this holiday season.
★ BONUS No. 2 ★

Emporium Tote Bag

The first 1,000 guests will receive a free Emporium tote bag. Seriously, who couldn't use another canvas bag? Big, beautiful, and strong . . . perfect for placing all your goodies into as you shop the Emporium. Compliments of Shubie's Marketplace Wines and Spirits!

• • • • • • • • • • • • • • • • • • • • • • • • • • • •

Please invite your local friends to this FREE event! Gather together + make a day of it.

• • • • • • • • • • • • • • • • • • • • • • • • • • • •
Event Partner