2017 Niles Canyon Railway General Seating departing from Sunol at 7:30 PM
Description
Buy your General Seating tickets on this page
Ticket sales will begin on Saturday, September 16th, at 10:00 a.m.
for our Night Trains, departing from Sunol at 7:30 P.M.
(Were you looking for the Evening Trains departing from Niles?)
Consider Reserved Seating in the Dome Car, the Parlor Car, or host a party in a Private Caboose!
The Train of Lights has been a long-standing tradition for many families for more than two decades. Come and join us for this special event! We have many antique coaches with inside seating, and we have some Open Cars with roofs where you can enjoy some of the best views of the canyon as our train makes the ~70 minute round trip to Niles and back.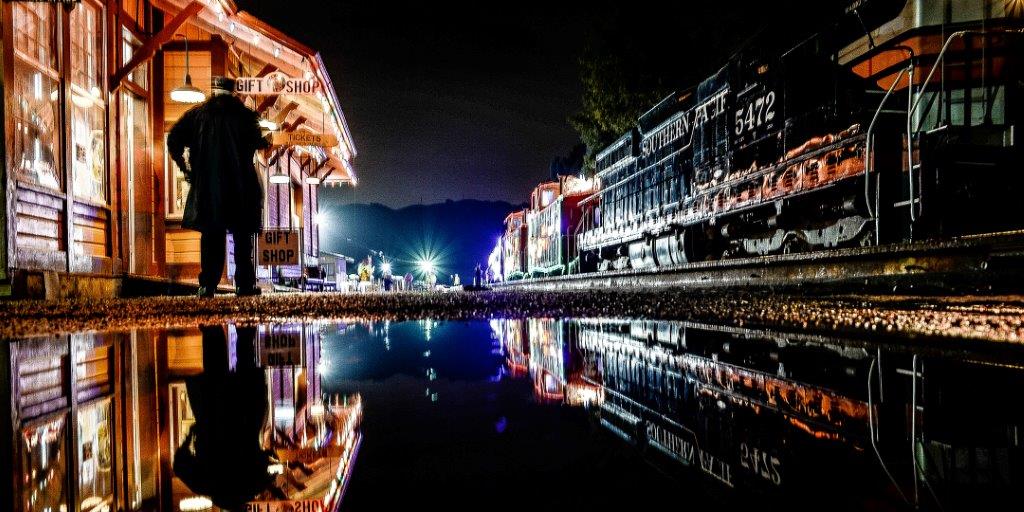 Our antique coaches and our open cars are decorated for the season, inside and out, and we enjoy holiday music on our ~70-minute trip to Niles and back to Sunol. These evening trains will run in the dark, and the lights will stand out all along our trip.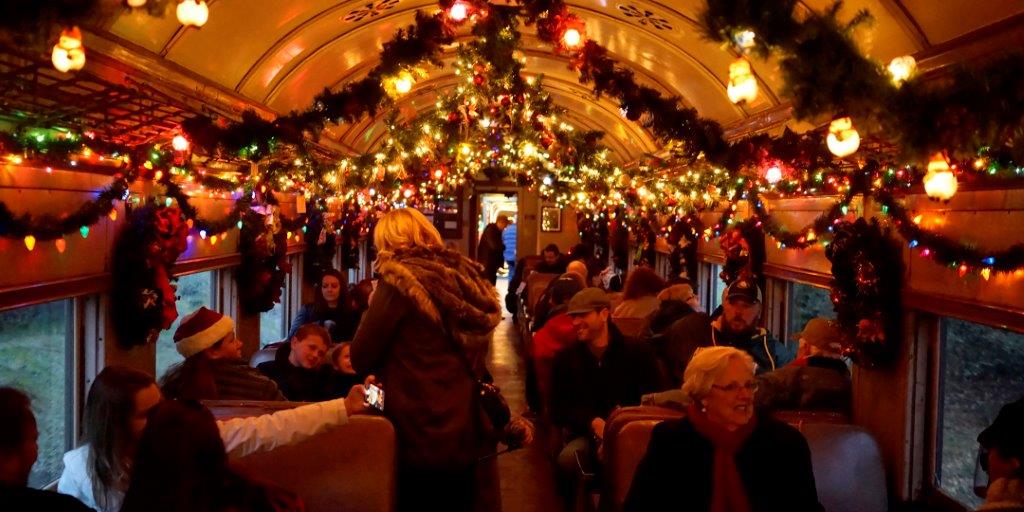 Near the Full Moon (December 3), the canyon will be bathed in moonlight, showing visitors another side to this beautiful canyon. On the New Moon nights (around December 17th), the canyon is at it's darkest, and we light the area as our colorful train weaves it's way through the canyon. Come and enjoy this special season in the canyon on our special trains.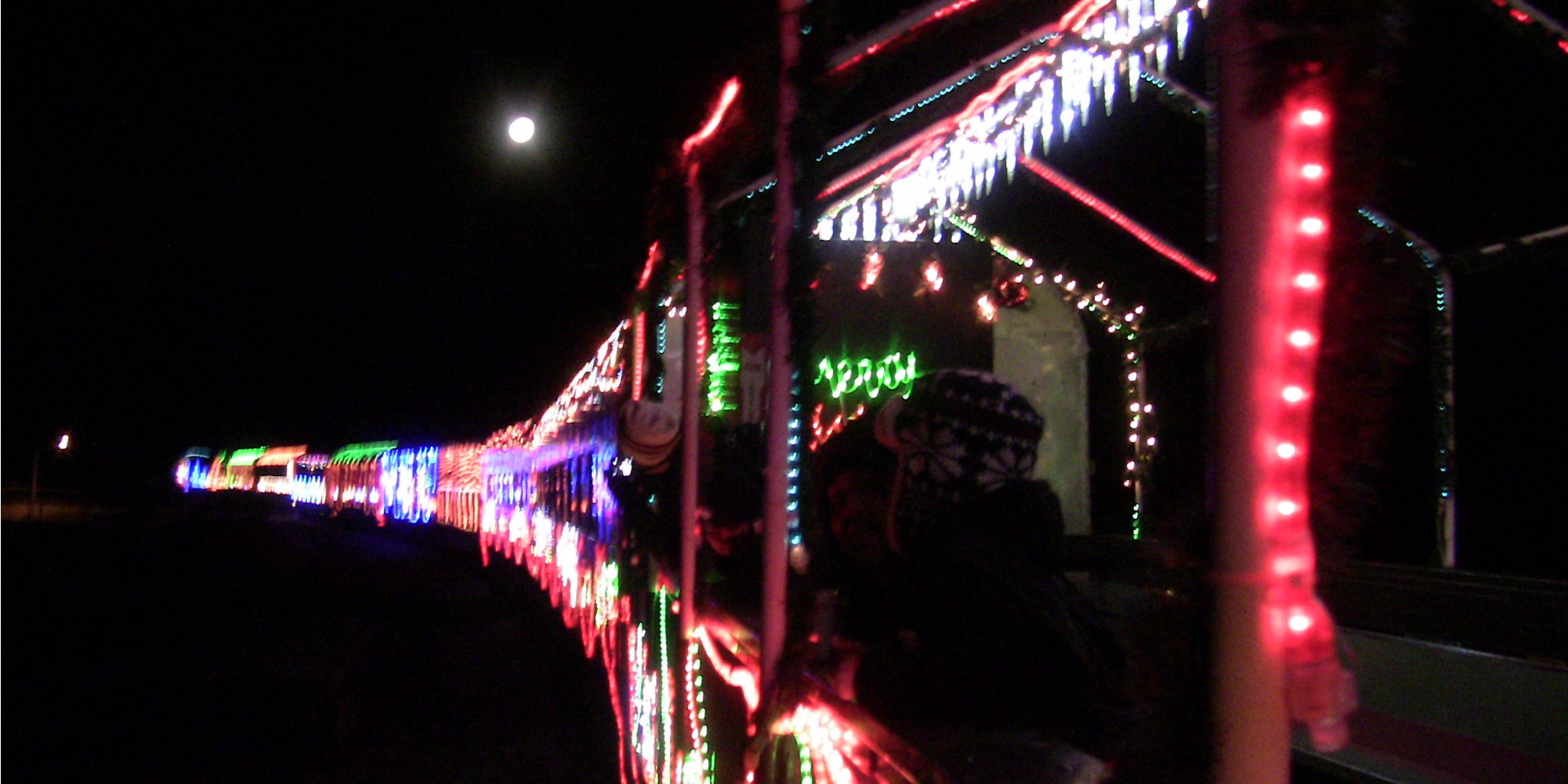 We sometimes have last-minute tickets available! Come to the station 20-30 minutes before the train and ask the station agent to add you to the waiting list for that day. We'll also tweet about day-of-train ticket availability, if you want to follow @toots4ncry.

Please read our Frequently Asked Questions page, since we will have answers to questions that you may not have thought about yet. We will even have a gift shop on the train! :-)
If you have further questions, please contact our Chief Station Agent at station-agent@ncry.org or by calling 510-996-8420.

Photos: Dan Sarka, Zonker Harris
Event hashtag: #ncrytol2017
Thank you for supporting our western railway heritage museum
Niles Canyon Railway - Our Collection - Contact Us