2017 New York International Salsa Congress - Old Skool Room

Sunday, September 3, 2017 from 6:30 PM to 11:00 PM (EDT)
Event Details
"Preservando La Tradición"
"A Matinee dance event honoring the marriage between live music and Salsa dancing in New York City"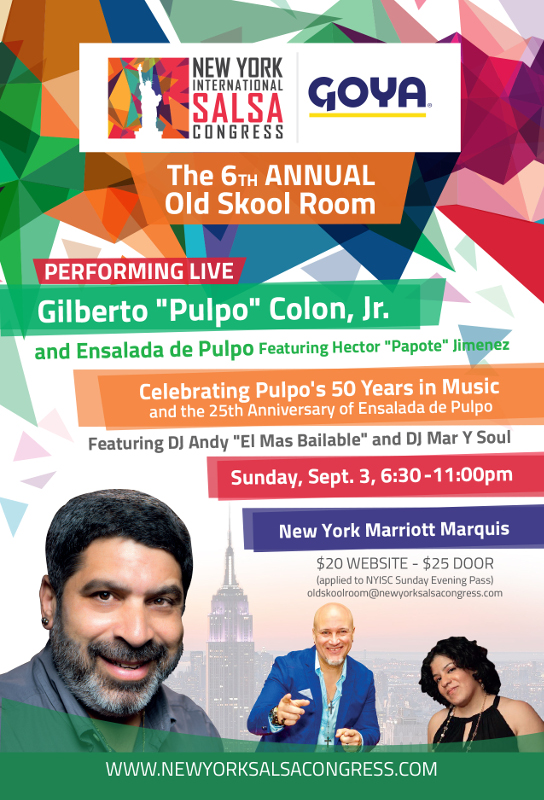 The Old Skool Room was the brainchild of the late John "Choco" Knight, former owner of the New York Salsa Congress.  The event was created to highlight the old-school dancer, which describes a person who enjoys smooth, elegant dancing and has frequented many of the New York City clubs from the 1950's all the way to present day, or just enjoys dancing with that "old skool flavor". 
Forming  a unique, culturally diverse demographic of music aficionados hailing from all boroughs on the Big Apple and surrounding areas, old-school dancers graced the dance floors of the famed Palladium, Casablanca, Casino 14, Ochentas, Cheetah, and Broadway 1& 2, to name a few.  These dancers made each venue a part of the New York dance scene, setting the foundation for NY social dancers today.
Old-school dancers ascribe to a specific tempo of music, enjoying a steady, pronounced clave beat, buoyant Charanga rhythm, classic Cuban Son, and smooth Cha-Cha-Cha, having danced the night away to the best bands in the world.  They dress their best for their dance experience, conjuring images of those who danced at the Hunts Point Palace, Corso, and La Maganette over the years.
Celebrating its 6th anniversary in 2017, the Old Skool Room is dedicated to preserving the tradition of the New York, Puerto Rican, and Cuban styles of dance and Latin music folklore.  With the annual inclusion of the talented DJ Andy "El Mas Bailable" (PR/NY), the dancers have been treated to the best musical selections with the right tempo and rhythm year after year. 
 Live music is the other important component to the magic of the Old Skool Room.  Featured bands since its inception in 2012 were:
2012 – Jimmy Delgado Y Su Orquesta and Charanga America
2013 – Charlie Donato & Su Son Ideal
2014 – Little Johnny & El Cartel de New York
2015 – Cita Rodriguez & Su Orquesta
2016 - Abraham Rodriguez Jr. y Su Son Borincubano
This year's live music performance promises to delight, continuing the tradition of danceable music by New York's best musicians.    
The OSR team and the entire New York International Salsa Congress family welcomes dancers of all ages, old-skool and new-skool alike, to enjoy the magic of the 6th annual "Old Skool Room", taking place Sunday, September 3, 2017 in the Astor Ballroom at the New York Marriott Marquis. 
Come dance with us!
DJ Mar Y Soul, Marysol Cerdeira
Director, NYISC Old Skool Room
BOOK YOUR STAY: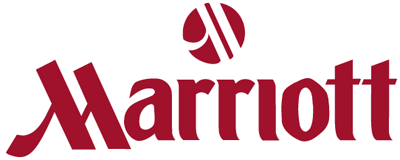 FOLLOW US:
Organizer
Questions?  Contact us at info@newyorksalsacongress.com.