Description
What is the National Capital Leadership Summit?
The 2017 National Capital Leadership Summit is a premier transformative, one-day event for established leaders, emerging leaders, entrepreneurs, and other innovators. This engaging experience brings together 100 individuals at varying stages of their personal and professional growth.
Become a National Capital Leadership Summit sponsor, to build your brand, promote your business and raise your profile as a supporter of creating sustainable change for increased effectiveness.
---
Through inspiring presentations, plus tons of networking, you will learn to open and grow your mind, to be even more audacious and bold than you are now.
Register to learn how to cultivate the skills needed to break through barriers and create lasting, sustainable change in your life.
---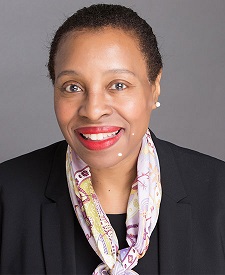 Denise Minor
President, MindSpring Metro DC
Denise Minor is the President of MindSpring Metro DC, a Washington, DC-based leadership training and development consulting firm, that has worked with federal government agencies, corporations, college and university departments, and charitable organizations, as well as small business owners and entrepreneurs.
When clients ask about the experience and outcomes they might expect if they are engaged and committed to improved outcomes in their life, both professionally and personally, Denise explains that she is the Catalyst for their Growth and Change.
Growth and Change only occur when embraced and "owned" by the person or organization seeking results. In her previous career, Denise was a Special Agent with the Federal Bureau of Investigation (FBI) for over 28 years.
She adapts much of the FBI's leadership training to deepen and enhance her model of client engagement. Recognized for her practical approach, excellent interpersonal skills and deep understanding of people; Denise has a passion for developing her clients and uses her communication abilities to interact with them on a deep level.
Denise has a Juris Doctor degree (JD), is a Certified Professional Co-Active Coach (CPCC), and a Certified NeuroTransformational Coach (CNTC).
Learn more about MindSpring Metro DC at mindspringmetrodc.com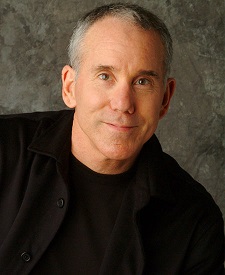 Dan Millman
Founder at Peaceful Warrior Seminars
Dan Millman — a former world champion athlete, Stanford University coach, martial arts instructor and Oberlin College professor — has authored 16 books published in 29 languages, including his classic, Way of the Peaceful Warrior (released as a film with Nick Nolte by Universal in 2007). A popular international speaker, Dan has influenced people from all walks of life.
Learn more about his books, speaking events, and online courses, audio programs and life-purpose guidance at www.PeacefulWarrior.com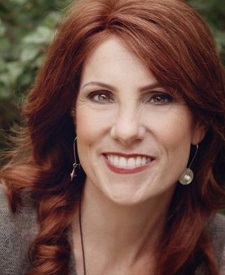 Ann Betz
Co-founder of BEabove Leadership
Ann Betz, CPCC, PCC, CNTC, is the co-founder of BEabove Leadership and an international speaker and trainer on the intersection of neuroscience, coaching and human transformation. Ann served as the neuroscience consultant to The Coaches Training Institute (CTI) and provides neuroscience, leadership, and coaching consulting to many other corporations and non-profits, including the International Coach Federation (ICF).
Ann is the lead author of Integration, The Power of Being Co-Active in Work and Life, an exploration of consciousness and the future (John Hunt Publishing, 2015), as well as a groundbreaking white paper on the neuroscience of the ICF competencies.
She is also an international speaker on neuroscience, leadership, and coaching, and she excels at making the complexities of the brain come to life with depth, humor, and simplicity.
Learn more about BEabove Leadership at www.beaboveleadership.com
---
This year's all-new program provides you with more tactical learning than ever before.
Denise's keynote examines the Seven Levels of Effectiveness, which is a road map of human effectiveness that shows who we are and where we want to go to find that new level of thinking that will help us become our best self. Current research in neuroscience and psychology supports this roadmap that provides an easy to understand comprehensive model for sustainable growth and change. Attendees will learn how to use this roadmap in their daily lives. Each attendee will receive a copy of the roadmap.
Dan's Keynote: In the film "Peaceful Warrior" a young college athlete named Dan Millman met a mysterious old service station attendant he named Socrates. After journeys around the world and study with other mentors, Dan developed a new approach to living. Dan's presentation highlights key facets of a practical, refreshing approach to living — with a peaceful heart and a warrior spirit. Elements include • the secret of self-discipline — how to turn what you know into what you do • how to overcome fear and self-doubt • what mindfulness means • how to live in the present for a simpler, more peaceful life • accessing a warrior's spirit — with your head in the clouds and feet on the ground.
Ann's keynote reminds us that neuroscience is more than the buzz word of the new millennium. It's an amazing window into the complex workings of human beings, with implications for effectiveness, health, stress relief, growth, and of course, coaching and leadership. Ann discusses neuroscience in a way that helps us see humans as a complex system that includes the brain and the overall science of effectiveness. Ann will show us the neuroscience of sustainable change and lasting effectiveness, and with this knowledge, you can create and sustain change in your life using the tools and techniques she will provide.