Event Information
Location
Levis Commons, Perrysburg (Toledo), Ohio
Levis Commons Boulevard
Perrysburg, OH 43551
Description
The Annual Fall Educational Seminar
Tuesday, November 7, 2017
Toledo Hilton Garden Inn at Levis Commons
A full day of fleet educational sessions, including continental breakfast and lunch
KEYNOTE SPEAKER ANNOUNCEMENT!
The Great Lakes and Tri-State Chapters are pleased to announce Lukas Neckermann as our keynote speaker at the 2017 Fall Education Session in Toledo, OH.
If you missed Lukas speak at NAFA, and you weren't able to make it to AFLA in Las Vegas, you will not want to miss seeing him at our meeting in November!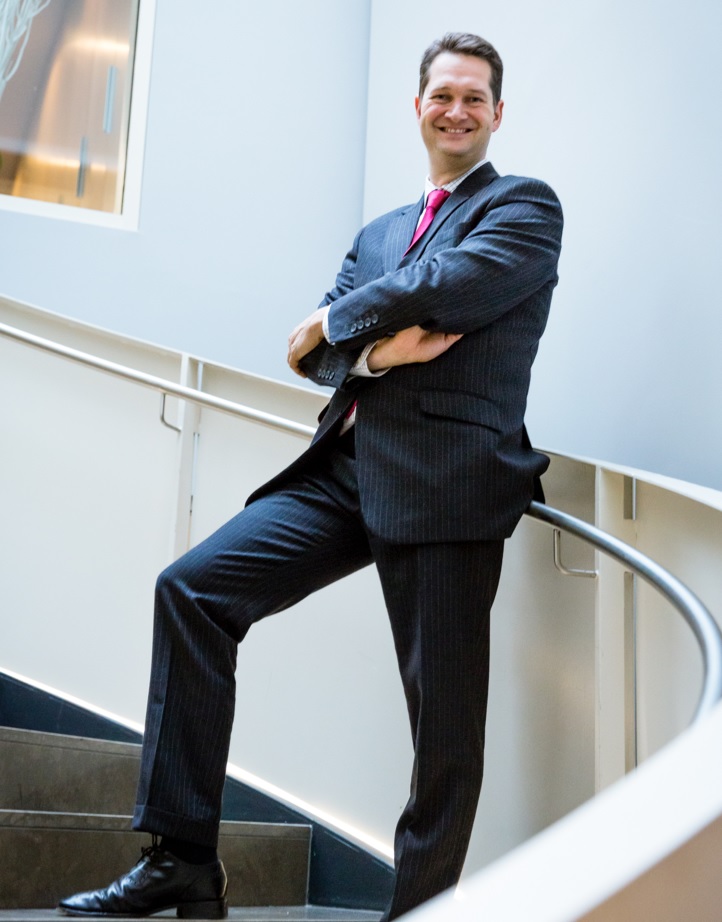 Lukas is the author of three books, The Mobility Revolution (Matador Business Press 2015), Corporate Mobility Breakthrough 2020 (Corporate Vehicle Observatory 2016), and Smart Cities, Smart Mobility (to be released 2017). He is an advisor to three startup companies: NEXT Future Transportation Inc. based in Silicon Valley, as well as Flock and Splyt, both based in London. He has co-founded Monoventure srl (a real-estate investment company in Romania), MN Innovative Communication Inc. in New York, and Neckermann Ltd in London. Lukas is a Fellow of the Institute of Leadership and Management (ILM), Adjunct Instructor at New York University, and has lectured and taught courses to executives from over 40 countries; he is frequently called upon as a keynote speaker on "The Mobility Revolution", as well as on marketing, business development, communication, leadership, and innovation.
AGENDA

TIME
ITEM
LEADER
8:00
Breakfast/Networking
9:00 Welcome and Call for Volunteers Bob Mossing 9:15 Fleet Management in The Mobility Revolution Lukas Neckermann 10:15
Break
10:30 MaaS - Mobility as a Service Glenn Stevens 11:00 - 11:20 Electrification Paul Eichenberg 11:20 Manufacturer Panel - Disruption of Electrification, Autonomous Technology, Value of the Data, Advanced Driver Assistance Systems Paul Eichenberg - moderator 12:00
Lunch
1:00 Reverse Disruption American Plasma Energy Group 1:30 Connected Car Darryl Syler, Fleet Manager, City of Dublin,OH 2:00
Break
2:15 Geotab - Leverage the Power of Data Sherry Calkins 3:00 Safety Panel - CEI, LeasePlan, ADTS Matt Betz - Moderator
Hilton Garden Inn at Levis Commons - RESERVE YOUR ROOM ASAP!
Telephone: 1-419-873-0700
http://hiltongardeninn.hilton.com/en/gi/groups/personalized/T/TOLPBGI-NAF-20171106/index.jhtml?WT.mc_id=POG
Parking:
Parking is available anywhere around the Hilton Garden Inn, which is in the center of the Levis Commons open-air regional shopping center.
Optional reception and dinner with visiting fleet experts from across the country Monday, November 6, 2017
Date and time
Location
Levis Commons, Perrysburg (Toledo), Ohio
Levis Commons Boulevard
Perrysburg, OH 43551