Description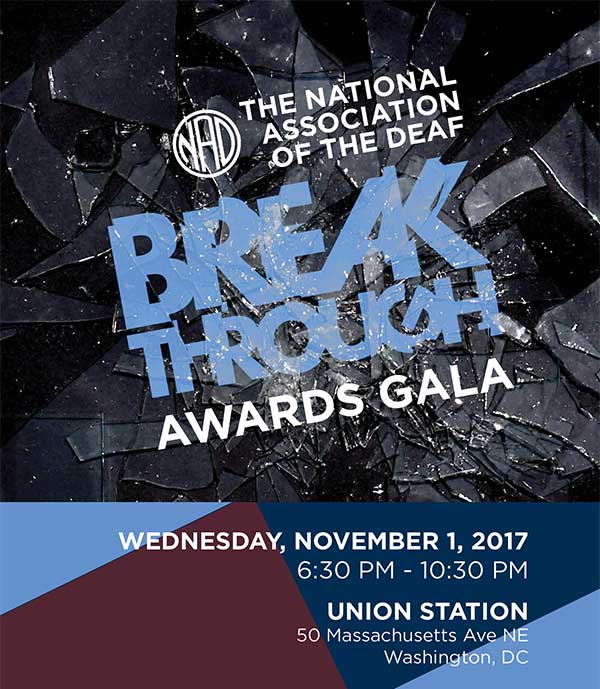 Honorary Gala Chair: Marlee Matlin
Emcee: Soledad O'Brien
The mission of the Gala is to recognize trailblazers in the media, arts, corporate, and technology industries who have broken down barriers for deaf and hard of hearing people. Such inclusion is instrumental in how society perceives our community and to the creation of equal treatment.
This fabulous event will include a glamorous reception and delicious dinner complete with drinks while recognizing breakthroughs of four remarkable honorees:
CJ Jones, who has broken barriers as a black deaf actor on stage, television, and movies including the recent big screen hit, Baby Driver;

Jenny Lay-Flurrie, who as a deaf woman has demolished the glass ceiling in becoming the Chief Accessibility Officer for one of the most successful companies in the world, Microsoft;

Shoshannah Stern, who has starred in high profile television series such as Weed, Jericho, and Supernatural, and is the co-creator and star of The Chances, an upcoming original series from Sundance Now; and

JPMorgan Chase, which has fully committed to complete accessibility to its banking and finance services for deaf and hard of hearing people.
Come and join us for this exciting and entertaining evening!
DRESS CODE: Semi-formal
If you are interested in sponsoring the Gala, please email NADgala@nad.org.