Event Information
Location
Gaithersburg High School
101 Education Boulevard
Gaithersburg, MD 20877
Description

Monday, OCTOBER 16, 2017

NAACP-MONTGOMERY COUNTY PARENTS' COUNCIL
AND
MONTGOMERY COUNTY PUBLIC SCHOOLS

Annual Kick-off
WHY OPPORTUNITY/ACHIEVEMENT GAPS ARE PERSISTENT
AGENDA:
5:00 - 6:00 NETWORKING, LIGHT REFRESHMENTS, and RESOURCE FAIR

6:00 – 7:15 PLENARY SESSION
Welcome, Introductions, Acknowledgements
Keynote Speach
Fostering Minority Student Achievement:
What It Will Take To Eliminate The Achievement Gap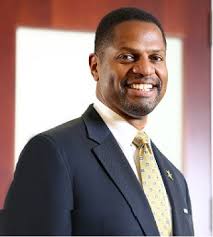 Karl W. Reid, B.S., M.S., Ed.D.
E

xecutive Director, National Society of Black Engineers (NSBE)
Karl W. Reid is the Executive Director of NSBE and an advocate for affecting change in the education system, on a national scale. Under Reid's leadership, NSBE has undertaken a 10-year Strategic Plan to end the under-representation of African Americans in engineering by producing 10,000 African American engineers annually, by 2025. Programs to support the effort include #Be1of10K , which reaches out to young people and their parents to PLEDGE to achieve academic excellence in math and science classes; #BlackSTEMLikeMe, which highlights black men and women in STEM; a Pre-College Initiative; and a Summer Engineering Experience for Kids (SEEK)." More information about the campaign can be found at https://connect.nsbe.org/campaign/graduate10k/. Previously Reid was a Senior Vice President, at the United Negro College Fund. Reid has served as the Associate Dean of Undergraduate Education, and Director of Engineering Outreach Programs at Massachusetts Institute of Technology ("MIT"). The "Working Smarter" workshops Reid developed to propel African American MIT undergraduates and local high school students to great success are the genesis for his recently released book, "Working Smarter, Not Just Harder: Three Sensible Strategies for Succeeding in College…and Life." Reid holds a B.S. and M.S., in materials science and engineering from MIT, and an Ed.D. from Harvard. Information about Reid's work is available at @educator2us, https://karlwreid.com/blog/ and https://karlwreid.com/.
7:15 – 7:25 BREAK

7:30 - 8:30 4 BREAKOUT SESSIONS (run in parallel)
BREAKOUT SESSIONS
Accessible, Understandable, and Actionable Parent Teacher Conferences
Speaker: Denise Bracalilly Stultz
Director, Student and Family Support and Engagement
Presentation on new proven tools and techniques to enable more effective parent-teacher conferences, that enhance the parents' and teachers' ability to fulfill their roles of 1) supporter, 2) encourager, 3) monitor, 4) model, 5) decision maker/chooser, and 5) collaborator/co-creator. A parent-teacher conference is effective when the parent: 1) gains insight into his or her child's performance, 2) provides the teacher with feedback about the effect of teaching practices and the classroom environment on his or her child's learning; and 3) with the assistance of the teacher, agrees on the steps the parent will take at home and the interventions/differentiation the teacher will implement in school, to address the child's strengths and challenges. Learn how parents can prepare for conferences using questions from the Tripod Survey, which the Gates Foundation found was better at predicting classroom success than teacher experience or graduate degrees. Discuss questions to ask during conferences, and take home Research-Based Tips for Effective Parenting.

Restorative Justice: A Civil Rights Remedy for Disparities in Discipline
Speakers: Georgene Fountain and Susan King, Montgomery County Education Association
Johnathon Brice, Ed.D., Associate Superintendent, Student and Family Support and Engagement
The Montgomery County Education Association is at the forefront of the National Education Association's push to reform school discipline. Learn about restorative justice principles and practices, and your role in their use to shrink the School-to-Prison Pipeline and improve the school environment for ALL stakeholders.
Utilizing Brain Research to Close Opportunity/Achievement Gaps
The connection between stress and the impact of emotions on learning
Speaker: Valaida L. Wise, Ed.D, @Valaida
Head of School, National Child Research Center (NCRC),
Adjunct Professor, Johns Hopkins University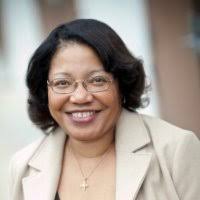 Research suggests that students of color are more likely to experience toxic stress which can disrupt brain circuitry that is central to learning and self-regulation. This session will help understand how new brain research can inform the learning environment. Discuss how to prevent students from having an oppositional experience, and how to nurture emotional development to increase achievement.
Your Voices Matter: Student Town Hall (led by Minority Scholars Program)
The teacher effect through our eyes
Come talk about how relationships and learning conditions affect student engagement, self-perception; and the capacity and propensity to take purposeful initiatives. Come discuss your views on needed changes to teaching practices, learning models, progressions, the school guidance system, and the normal, everyday interaction students of color routinely experience.

Date and Time
Location
Gaithersburg High School
101 Education Boulevard
Gaithersburg, MD 20877