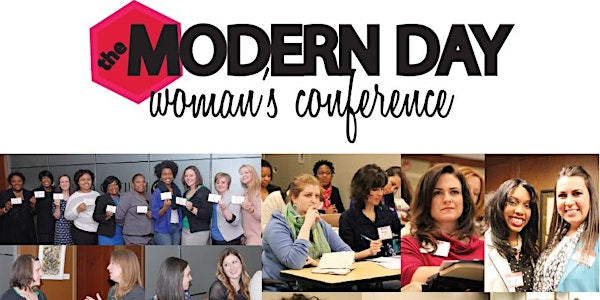 2017 Modern Day Woman's Conference
When and where
Location
The Southern College of Optometry 1245 Madison Avenue Memphis, TN 38104
Description

The Modern Day Woman's Conference celebrates the advancement and self-empowerment of young women, and seeks to enlighten them to utilize their incredible education, resources and strengths to have an even greater effect on the world. The conference gathers women from various professional sectors to hear presentations and panels on topics ranging from women's health and wellness, to career development and leadership. This conference will encourage young adult women to take a moment to connect with other women and build on these newfound relationships.

This year's conference attendees will have the option to attend either three 1-hour standard sessions or a single 3-hour power session. For more information email moderndaywomansconference@gmail.com or call 901-578-9346.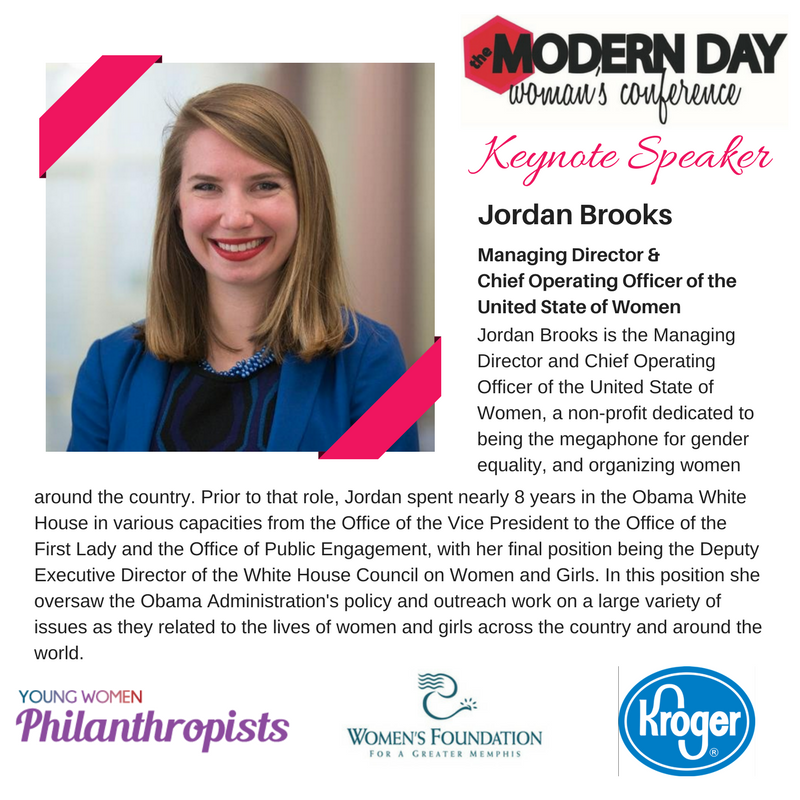 $50 - Admission to Conference and Mixer
Schedule of Events
Mixer
Friday, August 18, 2017
6:00 PM - 8:00 PM
David Lusk Gallery
97 Tillman Street
Memphis, TN 38111

Conference
Saturday, August 19, 2017
8:30 AM - 4:00 PM
Southern College of Optometry
1245 Madison Avenue
Memphis, TN 38104
8:00 – 8:25 a.m. Registration
8:30 – 9:30 a.m. Empowerment Breakfast with Keynote Speaker
9:45 – 10:45 a.m. Session 1 Concurrent (2 Classes)
Moving Upward and Onward in Your Career

Making Your Money Work for You
11:00 – 12:00 p.m. Session 2 Concurrent (2 Classes)
The Newbies Guide to Civic Engagement

Teaming Up with a Mentor
12:15 – 1:15 p.m. Lunch & Community Engagement Fair
1:30 – 2:30 p.m. Session 3 Concurrent (2 Classes)
Becoming a Side Hustle Pro

Deep Breath In
2:45 – 3:30 p.m. Modern Day Woman's Speed Networking
Memphis' most dynamic community & business leaders will offer sage advice to get you jumpstarted on your next chapter!
3:45 – 4:00 p.m. – Closing Remarks
Conference Session Descriptions
Standard Sessions (1 hour)
Becoming a Side Hustle Pro
Is this one thing you're really good at, but you don't know what to do with it? With some guidance, you can turn your talent into additional income, possibly even a full-time business. Find out how more women than ever are embracing the entrepreneurial spirit and how you too can create a side hustle from what you're already good at!
Deep Breath In
"I ate something green today," is not the pique health statement of the year. True health is based on more than just what goes into your body. It's about nutrition plus incorporating healthy routines and stress management. Help your mind, body and spirit work together for a healthier, happier you!
Making Your Money Work For You
Are you making more money than you ever have in your life but still in the paycheck-to-paycheck cycle? Are you trying to understand why you're paying your credit cards on time but your score just isn't going up? Maybe you're just trying to figure out how to make more money without taking on another full-time job. Managing your finances can be overwhelming when you don't know where to start. Learn budgeting skills, how to save money, and figure out the kind of lifestyle that you want to lead AND can afford.
Moving Up and Onward in Your Career
Maybe you know exactly what you want to do and maybe you're still trying to figure it out. Wherever you are, progressing to the next step can be hard. Find out ways to move forward in your career.
Newbies Guide to Civic Engagement
Do you wake up in the morning with dream-notes like, "Save the world -- Plant 100 trees TOMORROW," or, "Find out how to get on a board of directors"? As much as we want to change things in our community, we have to take it one day at a time. Learn the ins and outs of making the most out of investing your time into the community and making the maximum impact wherever you go.
Teaming Up with a Mentor
Even though you're educated, powerful, and strong, some times you don't have it all figured out. Maybe you're missing the connections, experience or know-how to get to the next level. That's what mentors are for! (I know you just sang that in a Dionne Warwick-ish tune.) Finding a mentor is more than emailing everyone in the latest Forty Under Forty list just hoping someone will respond. It takes networking, commitment and intention. Learn from women who have been there before how to team up with a mentor to help you be the best you.


Be the first to get your Modern Day Woman t-shirt!
#MDWC17 t-shirts are only available for a limited time! The shirt is $18 and proceeds benefit the LaRose Elementary School Uniform Drive. LaRose is locaed in zip code 38126, the focus of the Women's Foundation for a Greater Memphis Vision 2020 Strategic Plan to reduce poverty by five percent over five years in zip code 38126, one of the poorest areas in the city of Memphis.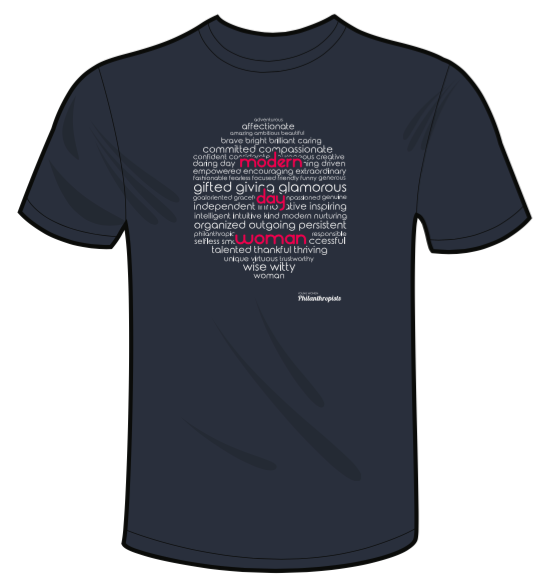 Presenting Sponsor: