Description
2017 Microbiome Center Research Symposium
The Microbiome Center is hosting their first annual research symposium to be held at the University of Chicago on April 25, 2017. The Symposium is excited to bring together the expertise and capabilities across disciplines and three world-class institutions to the vast frontier that is the world of tiny microbes.
With a focus on early career scientists, all postdocs, graduate students, residents and undergraduates are encouraged to attend and submit an abstract for a poster or a talk. The Symposium will feature a keynote talk by Dr. Jo Handelsman and other experts within the field.
All with an interest in understanding microbial communities are invited to attend!
---
Registration and Abstract Submission:
Registration Deadlines:
Attendee only: CLOSED. Due to high interest in this event, capacity has been reached and registration is closed. If you are a researcher of UChicago, MBL, Argonne, or one of our sponsors, please contact MicrobiomeCenterSymposium@gmail.com
Poster or talk consideration: March 15, 2017 (extended from March 8, 2017)
Abstract Submission:
Complete registration and submit abstract to https://goo.gl/forms/3ECGHVn2wArDEyW72
Poster Abstract Requirements: 250 word maximum
Talk Abstract Requirements: 1500 word maximum (may include figures)
Those chosen to present will be notified by e-mail no later than March 24, 2017. All talks not chosen will be considered for a poster.
All questions please submit to: MicrobiomeCenterSymposium@gmail.com
---
Current Schedule:
8:00 - 8:30AM Registration/Poster Check-In
8:30 - 8:45AM Welcome Remarks
8:45 - 10:15AM Session 1, Research Talks
10:15 - 10:35AM Coffee Break
10:35 – 11:50AM Session 2, Research Talks
11:50 - 1:20PM Lunch and Poster Session A/B (Undergraduate, Graduate, Postdoc, Resident, Facility)
1:20 - 3:05PM Session 3, Research Talks
3:05 - 3:30PM Coffee Break
3:30 - 4:30PM Keynote Address (Dr. Jo Handelsman)
4:30 - 4:45PM Awards Announcements*; Closing Remarks
4:45 - 6:00PM Reception, Ida Noyes
* Awards will be presented for the best student, postdoc, and resident research talks and posters
---
Keynote Speaker: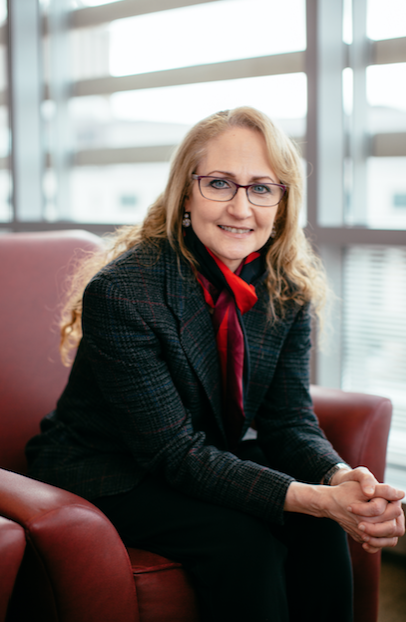 Dr. Jo Handelsman was appointed by former President Barack Obama as the Associate Director for Science at the White House Office of Science and Technology Policy (OSTP) where she served for three years until January 2017. She received her Ph. D. at the University of Wisconsin-Madison in Molecular Biology and has since authored over 100 papers, 30 editorials and 3 books. She is responsible for groundbreaking studies in microbial communication and work in the field of metagenomics. Notably, in 2011, she received the Presidential Award for Excellence in Science, Mathematics, and Engineering Mentoring from President Obama and in 2012, Nature named her one of "ten people who mattered this year" for her research on gender bias in science. Dr. Handelsman is the Director of The Wisconsin Institutes for Discovery at the University of Wisconsin-Madison.

---
Contact Us:
For more information about the Microbiome Center, please contact:
Erin Lane, Executive Director
---
Thank You to Our Sponsors:

---
More Information on Affiliated Institutions:
Argonne National Laboratory (Argonne)
Marine Biological Laboratory (MBL)

---
---
FAQs
How do I submit an abstract if I don't have a UChicago account?
Email your abstract to MicrobiomeCenterSymposium@gmail.com. Please include author list, title and specify poster or talk with submission.