Sales Have Ended
Registrations are closed
Thank you for your interest in registering for 2017 Media Day. Unfortunately, registration for this event is now closed.
Sales Have Ended
Registrations are closed
Thank you for your interest in registering for 2017 Media Day. Unfortunately, registration for this event is now closed.
Description
Join us on Tuesday, October 17 for Cincinnati PRSA's 2017 Media Day. The day-long event features representatives from print, television, radio and online media outlets. PR case studies, media panels, podcasting tips and updates from reps at the Cincinnati Zoo are part of this day-long of learning.

Just minutes from downtown, Media Day 2017 will take place at the Madison Event Center, 700 Madison Ave. Covington, KY 41011. Complimentary parking is available in the 7th Street Garage just across from the Madison.

Following Media Day, a Happy Hour will take place at the beautiful Hotel Covington, located directly across from the Madison Event Center.

This year, we want to give attendees a chance to give back! We'll be collecting new and gently used children's books that will be donated to Adopt a Book, a local nonprofit that distributes books to kids through organizations all across Greater Cincinnati. Help spread the love of literacy by bringing a book with you to Media Day! You'll also get a raffle entry for each book you donate.

Schedule of Events:

8:30 - 9:00 a.m.: Registration
9:00 - 9:10 a.m.: Welcome & Opening Remarks
9:15 - 10:00 a.m.: Panel Session 1
Media Panel: TV & Radio (sponsored by Wordsworth Communications)
Hear from Cincinnati area producers, news directors and hosts on what they look for when determining the day's stories.
Moderator: Regina Carswell Russo, Founder,

RRight Now Communications, LLC



Doug Lillibridge, Executive Producer, Local 12 WKRC

Mark Heyne, Host, Cincinnati Edition, WXVU
Tiffany Brown, Morning Show Producer, Fox19 WXIX

Brandi Srader, News Anchor, 700WLW

10:10 - 10:55 a.m.: Breakout Session 1
Choose one:
How PR Pros can think more like journalists
Moderator: Larry Shields, Director of Community Relations, The Society of St. Vincent de Paul
Jeff Archiable, Owner, Archer Creative Media
Blacksmith case study
Hear PR Pros talk about Blacksmith Award winning campaigns.

Allison Schroeder, APR, Public Relations Consultant, Pomme Communications
Learn how Ride Cincinnati used media relations to successfully increase awareness and boost event attendance for its 10th anniversary celebration.

Katie Scoville, Account Executive, Scooter Media Co.


Learn how Scooter Media worked with client The Carnegie in Covington to drive ticket sales for its production of The WIZARD OF OZ using a robust integrated marketing strategy.



11:00 - 11:45: Panel Session 2
Media Panel: Print
Print publications are ever-growing and changing. Hear from editors and reporters on what they look for when crafting a story.
Moderator: Adrienne Gutbier, APR, Senior Manager of Employee Communications, FirstGroup
Jan-Michele Lemon Kearney, Publisher, Cincinnati Herald
Byron McCauley, Columnist, Cincinnati Enquirer
Tom Demeropolis, Senior Staff Reporter, Cincinnati Business Courier
11:45 - Noon: Break & Registration for Lunch Only Attendees; Lunch Buffet Opens
Noon - 1:30 p.m.: Keynote & Lunch
Vada Hill and Andrew Gibson will provide insights into the "power of PR," sharing examples from their successes launching the Taco Bell ad campaigns, Tide Dry Cleaners and many more projects. They'll also help public relations professionals discover how to create enduring narratives that'll reposition brands, as well as utilize creative PR tactics to drive awareness beyond marketing and paid advertising.
Vada Hill
Vada Hill has an extensive history of crafting and implementing breakthrough brand and product innovations built upon his marketing acumen and keep understanding of consumer behavior. He has held top leadership roles including Chief Marketing Officer at Taco Bell, Jackson Hewitt and Fannie Mae, in addition to serving as Brand Manager at Procter and Gamble.
Andrew Gibson
Andrew Gibson, is VP of Operations, Marketing and APFI (Associate Brand Director) at Procter & Gamble. He's led global expansion of Old Spice from 15 to 150+ counties and his brand experience includes the billion dollar brands of Gillette and Pantene.

1:45 - 2:45 p.m.: Breakout Session 2
Choose one:
Hungry, Hungry for Hippo Info - Managing the influx of communications when the world is watching
Chad Yelton, Vice President, Marketing & Communications, Cincinnati Zoo & Botanical Garden

Michelle Curley, Communications Director, Cincinnati Zoo & Botanical Garden

Media Panel: Podcasting
Learn about the benefits of podcasting, how to use it for your organization and how to get started from a panel of experts.
Moderator: Tricia

Suit

, Director of Marketing, Downtown Cincinnati Inc.
Greg Leader, Vice President of Advertising Partnerships, Midroll Media

Daniel J. Lewis, Speaker, Consultant & Award-winning Host, "The Audacity to Podcast"
Leslie Rasmussen, Ph.D., Assistant Professor, Communications Arts Dept., Xavier University

Brendon Cull, Senior VP & Chief Operating Officer, Cincinnati USA Regional Chamber
2:45 - 3:00 p.m.: Break
3:00 - 3:45 p.m.: Panel Session 3
Media Panel: Digital Landscape (sponsored by Vehr Communications)
Meet and hear from some of Cincinnati's digital media leaders.
Moderator: Darcy Schwass, APR, Senior Account Executive, Vehr Communications

Zach Powers, Executive Producer, Cincy Weekend
Pat LaFleur, Digital Reporter, WCPO.com + WCPO Insider

Hannah Purnell

, Co-Editor, Soapbox Media

Leah Zipperstein, Managing Editor. Cincinnati Refined
Michael Monks, Editor/Publisher, The River City News
4:00 - 5:30 p.m.: Happy Hour at Hotel Covington

* Because of the nature of breaking news, please note that all media panelists for are subject to change without notice.

Ticket Sales
Tickets are available until Monday, October 9 at 5:00 p.m. To learn more, visit http://www.cincinnatiprsa.org/media-day/. Please note that the refund deadline is also October 9 at 5:00 p.m. - after this time, all ticket types will be non-refundable.

Additional Information
For additional informtion, see the FAQs below.

Event Sponsors
If you are interested in being a Media Day 2017 sponsor, please contact Connor Wall for information on packages and opportunities.

Thank you to our 2017 Media Day sponsors:

Panel Sponsors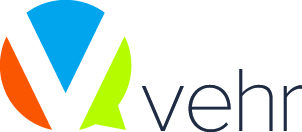 Design Sponsor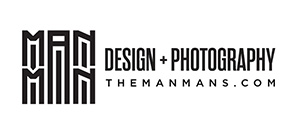 Photography Sponsor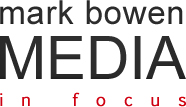 FAQs

I'd like to register for both a member and nonmember. Can I do that at the same time?

Yes, you can. When registering, just select the correct number for each ticket type you would like. Then, enter the information for each registrant in the appropriate place.
What is the refund policy?

If you need to cancel your reservation, please let us know by the reservation deadline, Monday, October 9 at 5:00 p.m. Any requests to refund tickets made until this time can be honored. However, we can not refund tickets after this time. Please see our detailed reservation policy for more details.

You can now cancel your reservation and request a refund online. Please see this page for full instructions on how to cancel your order and request a refund.

Is the panelist list complete?

The Media Day committee has been working hard to secure a full slate of panelists. The panelists and speakers in the list above have been confirmed, but there are more to come. As more panelists are added, we will be updating the information to reflect who you can expect to see at each of the panels.

Is my registration transferrable?

You can change the information on your registration to another person through your order on Eventbrite, but only if it is for the same ticket type. For example, a nonmember changing the registration information to another nonmember, or a member to another member. You can do so even after the reservation deadline.

To see full instructions on how to update your information, please see this page.

To transfer to someone who needs a different registration type, you must cancel your reservation and re-register.

Can I pay at the event instead of when I register?

Per our Chapter bylaws, non-member reservations must be paid prior to the event. PRSA Cincinnati Chapter members only also have the option to pay at the event.

In order to take advantage of this option, register as you normally would. In the payment section of the register page, change the payment method to "pay at the door" or "pay by check". The fields to enter card information will disappear, and you will be able to continue your registration. Please follow the instructions to complete your registration, and click the button to confirm.

For payments made by members at the event, we accept check, cash or credit card (Visa, MasterCard, American Express or Discover). If you require an invoice, please use the email confirmation that is sent to you - you may also email cincyprsa@gmail.com, and we can provide an invoice for you.

Please also note, all registrations, including those to be paid at the event, are subject to our reservation and refund policy. Any member not paying in advance who no shows or cancels after the reservation deadline will still be responsible for payment of their ticket.
I have dietary restrictions. Will lunch include options that meet my needs?

As part of the registration process, you will be required to tell us whether you would like a regular meal, which may include meat options, a "Chef's choice vegetarian" option, or have other dietary restrictions. By selecting the appropriate option, we will ensure there is plenty of food to meet those requirements.

If you select the other dietary restrictions option, you will be able to put in your specific instuctions, and we will work with our caterers to do our best to provide an option that meets your need. Those selecting this option can expect to hear from an event organizer to confirm specific arrnagements. If you'd prefer to reach out about this prior to registering, please use the "contact the organizer" button to the right of this page, or email cincyprsa@gmail.com.

I am unable to select my preferred breakout session choice when I register online - why is this?

Due to the size of the rooms in which the panels are being held, there are capacity restrictions on each breakout session. These sessions are selected as part of registration, on a first-come, first-served basis. Registering early will increase the chances that you will be able to select your prefered choices for each breakout session, so we encourage you to register as early as possible.

Can I change my breakout session choices?

After registration, you are able to change your breakout session choices if you signed up through an Eventbrite account. To do so, login to your eventbrite account, and hover your mouse over the account tab on the top right of the page, and a dropdown menu should appear. Click tickets (the first item on the menu), and then click 2017 Media Day under upcoming events.

On the page that displays, you'll see your order, as well as the ticket type you selected, with a blue "edit" link on the right. Click on that link, then scroll down to the breakout session selection you want to change, and change your answer. Then scroll to the bottom of the page, and click save.

Please note there are capacity restrictions on each breakout session, and choices that are no longer available will be greyed out and unavailable to select.

If you did not sign up with an eventbrite account, and want to change your breakout session, please email cincyprsa@gmail.com, and include your information, as well as the breakout session you would like to change, and we will do our best to accomodate your request.

I want to attend only some parts of Media Day, but not others. Is there a way to register for individual sessions?

We understand that not everyone will be able to attend the full event, so we offer different ticket types. In addition to ticket options for those attending the full day, we do also have a Lunch only ticket option, which includes access to our luncheon and keynote speaker, as well as happy hour only tickets. These partial-event tickets are sold alongside our full day ticekt options through Eventbrite.

Lunch only and Happy Hour only tickets are the only partial day tickets available. If you can only attend the morning session, or just the afternoon session, you will need to purchase a full-day ticket.

Does my registration fee include access to the Happy Hour?

All registration types, except for a Lunch Only registration, gives you access to the Happy Hour. In fact, during the registration process, you'll be asked if you are planning on attending the Happy Hour so we can have an idea of how many people to expect.

If you purchase a Lunch Only registration and would like to attend the Happy Hour, you'll have to additionally purchase a Happy Hour Only registration. You can register for both of these items at the same time.
If I purchase an early bird ticket, or am a student and purchase a student ticket, do I get the same benefits as a full day ticket?

Yes. The only difference between a regular price, full-day ticket and an early bird or student ticket is the price - you get access to the all of the same sessions. We simply provide a discount off the full price if you register further in advance for an early bird ticket, or for being a a student.

Do I need to bring a copy of my email confirmation or a ticket?

If you received a confirmation email after registering, it means we have you in our system as registered for the event. You do not need to bring a copy of the confirmation email or a ticket.
Where can I contact the organizer with any questions?

If you have any questions about the event, please email cincyprsa@gmail.com