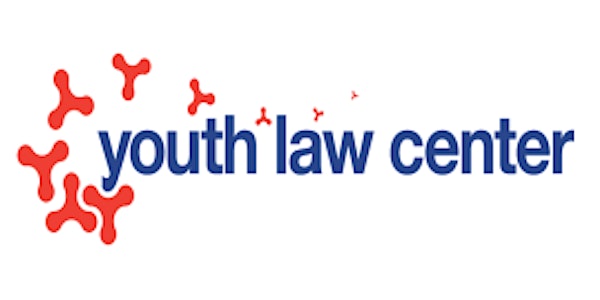 2017 Loren Warboys Unsung Heroes Reception
When and where
Location
Marines' Memorial Club & Hotel 609 Sutter Street San Francisco, CA 94102
Description
Each year the Youth Law Center recognizes people who have made a difference in the lives of our clients during the past year at its Loren Warboys Unsung Heroes Reception. This year's honorees have helped improve the lives of children and youth involved in the nation's foster care and justice systems. It is our pleasure to honor:
Project Change,

San Mateo Community College District leaders Katie Bliss, Ron Galatolo, Tom Mohr

Funded by the San Mateo Community College District, Project Change invests in the futures and potential of youth involved in the juvenile justice system--both those in detention and on campus--by providing higher educational opportunities and comprehensive support. In January 2018, YLC will co-host an event with Project Change to convene higher education and probation leaders interested in sharing strategies, programming, and accelerating work that interrupts the school to prison pipeline and opens the door to a brighter future for all young people.
Shonda and Everett Emery, Foster Parents Stanislaus County and family

Shonda and Everett demonstrate how loving parents can transform the life of foster youth. They treat all teens who live in their home as their own, nurture their relationships with biological family, and tirelessly advocate for their education to make sure they are prepared for the future and the world. Shonda and Everett exemplify the true intervention that foster care can offer and have served as powerful role models during the launch of Calaveras County, CA's Quality Parenting Initiative (QPI), YLC's system change strategy that re-orients the foster care system to ensure every youth receives real parenting and love. Read more about Shonda here.
Heidi Foreman,

Marketing and Strategy Consultant

Heidi has been working with client teams to build consumer goods and services brands in Fortune 1000 companies for more than two decades. Since the launch of QPI in Florida 9 years ago, Heidi has donated her time and expertise to help child welfare agencies and QPI partners to understand the power of a brand as a promise about parenting to children and families. With Heidi's assistance, QPI sites across 10 states have been working towards aligning their policy and practice with their brands and promise to ensure every youth receives the parenting they need.
Please join us in honoring the 2017 Unsung Heroes on December 4, 2017 by registering through this site. In keeping with the spirit of the event, admission is free. To offset the cost of the event, we welcome donations of any size.
You can make a bigger difference by sponsoring the reception. Sponsorship starts at just $250. If you prefer to mail your gift, checks should be payable to Youth Law Center and mailed to 832 Folsom Street, Suite 700, San Francisco, CA 94107.

For sponsorship recognition in the invitation, please reply by November 3rd. For recognition in the program booklet, reply by November 27th, 2017. If you would like additional information, contact Selina Weiss at sweiss@ylc.org or (415) 543-3379 ext. 0.