Actions and Detail Panel
2017 Lodge In The Woods
Wed, September 27, 2017, 4:30 PM – 9:00 PM EDT
Description
This will be the 5th biennial Lodge in the Woods at Camp Mack. The meeting will feature a time for gathering beginning around 4:30 PM. Join brothers from Pennsylvania, Maryland, New Jersey, New York and possibly even Delaware! We will begin serving a steak dinner with all the fixin's around 4:30 for the early eaters and will continue serving until about 6:30PM. At that time we will retire to the camp's beautiful fire circle and take our places and a Lodge of Master Masons will be opened.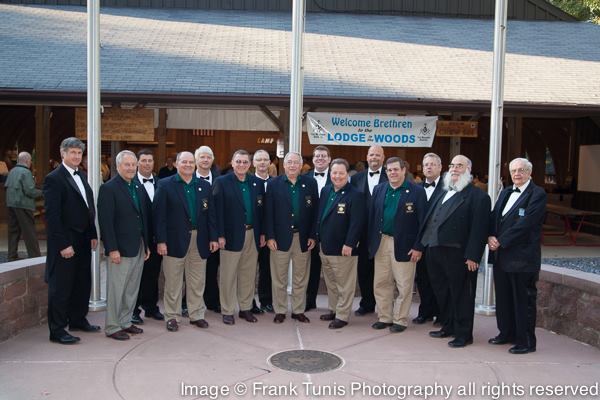 The Right Worshipful Grand Master of Pennsylvania will be presenting the Daniel Carter Beard Masonic Scouter Award to several deserving brothers. For information on the DCB award see the web site at https://pmyf.org/programs/scouting/ This award is presented to a Master Mason who has dedicated himself to serving the Boy Scouts and by instilling in young men those same virtues we recognize in our Masonic brothers. There is considerable paperwork to be done in advance of receiving this award. If there is a brother in your Lodge who qualifies get the forms in early so he can be recognized by the RWGM at this event.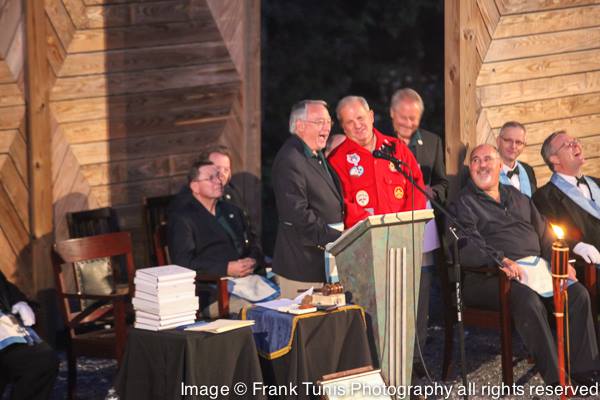 Bear in mind, this is a Scout camp. There are trails and some walking on uneven ground. We will have golf carts to help our older and infirmed brothers around the camp, but wear your walking shoes. Dress for the meeting is business casual or SCOUT UNIFORM.
On-line tickets are $35 plus a small service fee. Or you get them from any Master of a Lodge of the First Masonic District of Pennsylvania.
There is a limit of 400 tickets available for this event.