Description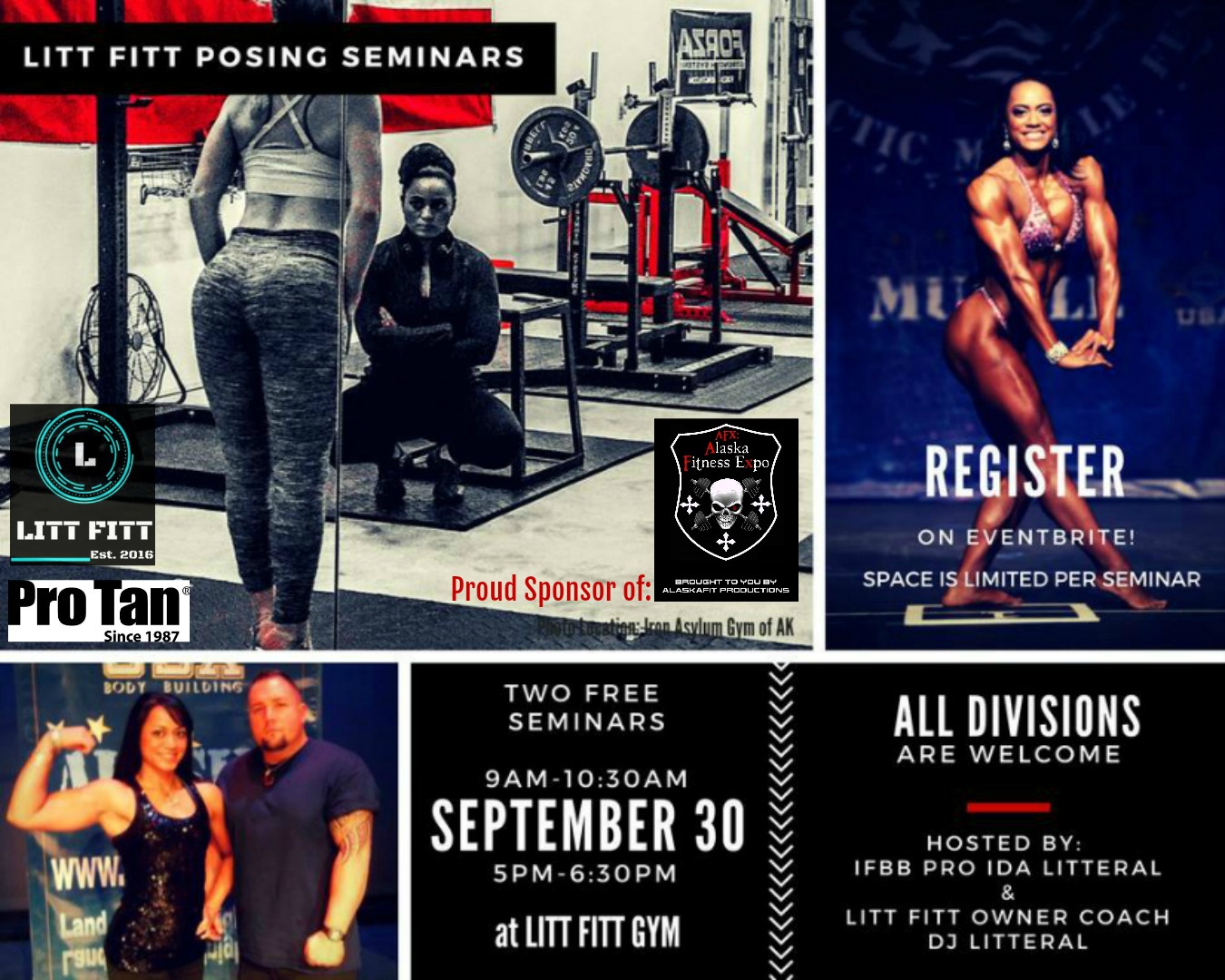 We are opening our newly located private training studio to our Alaska bodybuilding community and anyone aspiring to be a bodybuilder, to (2) free seminars on posing and everything regarding your presentation on stage! All divisions, men and women, are welcome!
SATURDAY, SEPTEMBER 30, 2017 ***Select your preferred time above***
SPACE IS LIMITED as we like to keep a small group setting so each person attending will receive hands on assistance in posing! Please make sure you have registered for either the morning or evening session. Sorry, children are not allowed (under the age of 17).
Come prepared to pose! Wear whatever is comfortable or come in your trunks/competition suit. LADIES, don't forget your heels !
General Information we will be going over:
Mandatories and Pre-judging individual routines

What to expect on stage

Your Walk both entering and exiting

Transitions / Call Outs / Various Stage Scenarios

Tips on suit choice and overall presentation
We look forward on meeting each of you and bringing a positive and FUN experience to your contest prep!
*We are affiliated with the NPC & IFBB leagues. If you are competing for another federation, you are welcome to register and attend! Our seminar is almost universal in the sport of bodybuilding.
This event could not be possible without the support of:
Alaska NPC Promoter Garry Louden
ProTan (Competition Spray company and Official sponsors of the Joe Weider Olympia)
DJ Litteral, owner of LITT FITT Personal Training Studio
Momma O's (Feeding each attendee)