Description
To contribute to Lights of Love, please click "REGISTER" and provide your credit card information.
Lights of Love donations may be given in honor of or in memory of a loved one. You will have an opportunity to enter this information prior to completing your gift.
We invite contributors to attend this year's Lights of Love lighting ceremony:
Monday, November 27
5 p.m.
Marley Education Center
second floor lounge
765 Irving Avenue, Syracuse
(corner of Irving and Waverly Avenues)

Complimentary parking is available beneath the Marley Education Center.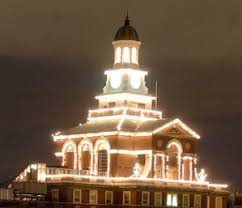 Proceeds from this year's Lights of Love Campaign will be used to underwrite several pieces of equipment needed for patient care in the new Pomeroy Emergency Services Department at Crouse Health. Construction on Phase I of the facility is now complete, with the balance of the project to be finished in stages through fall 2018. When the entire project is done, the area dedicated to emergency services at Crouse will more than triple in size, with acute care, urgent care, observation space and medical imaging in one contiguous, modern space. This exciting expansion requires that new monitors, stretchers, wheelchairs and other key items be purchased to accommodate increased patient volumes and support the high-quality work of our physicians and staff.
Thank you for your donation toward improving the quality of patient care at Crouse Health. Lights of Love donations may be given in honor of or in memory of a loved one; to wish a speedy recovery to someone; to recognize a birthday or other special event, such as a retirement; as a "thank you" for medical care received at the hospital; as a special holiday gift; or as a friend of Crouse Health. Notification will be sent to your honoree, if you wish.
All gifts are tax deductible and will be acknowledged.
You may also send your donation to: Crouse Hospital Auxiliary, 736 Irving Avenue, Syracuse, NY 13210