2017 Let's Explore Africa Quiz Competition - May 20th @ Florida International Univ

Saturday, May 20, 2017 from 11:00 AM to 2:00 PM (EDT)
Event Details
We invite students in 4th through 12th Grades to participate in the 2017 Let's Explore Africa (LEA) Competition.  LEA is a fun trivia game established to help contestants learn about Africa as they navigate the continent from Cape Town to Casablanca.  Student will answer multiple choice questions at various grade levels.  Questions will cover geography, entertainment, people, literature, symbols, etc. There are prizes for the winners courtesy of our sponsors. In addition, medals will be given and students will be featured on the Let's Explore Africa website. Admission is free.  Please register by May 10th.
 Eligible students will compete at grade levels as follows: 
          Level 1 = (4th – 6th graders) – 11:00 AM
          Level 2 = (7th – 9th graders) – 12:00 NOON
          Level 3 = (10th – 12th graders) - 01:00 PM
Event location:  Florida International University
                          11200 SW 8st, Green Library (GL) 466
                          Miami, FL 33199
Date:  Saturday, May 20th, 2017                       
Time:  11AM - 2:00PM   
Should you need additional information, please feel free to contact us:
Event website: www.letsexploreafrica.net.  
Email: info@letsexploreafrica.net or call (828) 275-8704 
Let's Explore Africa Quiz Bowl Rules:
1)  The competition will be offered in two rounds.
2)  Student can compete as a team or as individual for the preliminary round. 
3)  In Round One (first 20 - 30 trivia questions, student/s with the most correct answers will advance to the Final Round. 
4)  In the Final Round, the match-up will be team versus team or individual versus individual.  Therefore, if only one team remains, the group members from that team shall select a delegate who will compete against other 'individual' students.  However, should the reverse be the case, that one student will have the option to compete alone against the remaining teams.  
5)  Round Two (second 40-60 trivia questions):  Student/s with the most correct answers is the winner.    
6)  If there is a tie, a tiebreaker question will be offered.
                                                                    Thanks to
When & Where

Florida International University
Global Learning Department
11200 SW 8st Green Library (GL) 466
Miami, FL 33199


Saturday, May 20, 2017 from 11:00 AM to 2:00 PM (EDT)
Add to my calendar
Organizer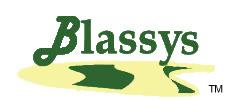 Blassys Organization is the umbrella organization for Blassys entities and affiliates.  It is the organizer of Let's Explore Africa. 
Contact information:
Email:  info@letsexploreafrica.net. 
Phone # (828) 275-8704.
Event website:  www.letsexploreafrica.net