Event Information
Location
GVSU - Richard M. Devos Center
Loosemore Auditorium 122E
401 West Fulton
Grand Rapids, MI 49504
Description
JOIN US FOR THE LEAN IN MICHIGAN LEADERSHIP CONFERENCE!
The Lean In community empowers women to achieve their professional ambitions. Through women supporting women, we encourage each other to have a voice, to be confident and to be a leader. With Lean In you learn how to be your own best advocate.
THE LEAN IN AFTERNOON
Our keynote speaker is the Honorable Rosalynn Bliss, Mayor of Grand Rapids. There will also be 10 information packed breakout session, your choice of 3 to attend.
THE DETAILS
Networking and registration start at 12:00 noon
Event is 12:30 – 5:00pm
Happy hour is 5:00 – 6:00pm
There will be snacks and refreshments (NO lunch)
Free Parking at the DeVos parking lot
A nursing mothers room will be available
Recommended dress is snappy casual
Save $10 when you register early!
Tickets are $25 through July 31, $35 after that.
Ticket sales end October 22 but last year we sold out early so don't wait to register!
Unfortunately we are not able to offer refunds after October 15, if you would like to transfer your ticket to someone else please email us at info@leaninmichigan.org
---
KEYNOTE SPEAKER: MAYOR ROSALYNN BLISS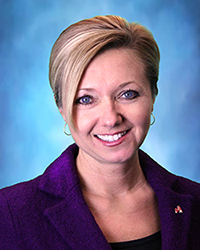 We are honored to have Mayor Rosalynn Bliss as our keynote speaker. Mayor Bliss is a politician, social worker and the first female Mayor of Grand Rapids. Mayor Bliss will speak on 'Becoming Your Own Best Advocate' and 'Women Supporting Women' - two subjects she is deeply passionate about.
In addition to a busy Mayoral role, Mayor Bliss is actively involved in numerous nonprofits and boards around Grand Rapids. She has been honored for her work in the field of child abuse and neglect as well as for her leadership in the community.
Recognitions include:
Crain's 100 Most Influential Women

Grand Rapids Business Journal's 40 Under Forty – FIVE time recipient

ATHENA Young Professional Award

And many others
Before becoming Mayor, she served as a Second Ward City Commissioner for 10 years.
Mayor Bliss is an adjunct Professor at Grand Valley State University's School of Social Work. She has undergraduate degrees in Psychology and Criminal Justice and a Master's Degree in Social Work.
---
BREAKOUTS - you'll choose 3 to attend
How to Connect with Teens and Colleagues Through Mentoring
Leader: LaRissa Paras of The Lotus Project
Mentoring is a powerful tool. It encourages personal growth, bolsters self-esteem and puts bravery to the forefront of decision making. Whether you're looking to connect with the youth in your world or other future leaders in your field, learn some new tips and coaching strategies here.
Leaned In and Pushed Out! - How minority women experience trying to Lean In
Leader: Mary Brown of Spectrum Health
The experience of minority women when attempting to "Lean In" within the workplace is often times vastly different than white women. Part of the criticism of Sandberg's manifesto has been that it does not take into account the experience of how women of color have been leaning into the workplace for generations but have not reaped the benefits of their efforts. During this break-out discussion we'll discuss how leaning into your ambitions is experienced by women of color and what things these women and their allies can do about it. Who should attend? All those who want to roll up their sleeves to create change.
Emotional Intelligence: The more you KNOW, the more you GROW!
Leader: Lorraine Medici of Express Employment Professionals
Strong emotional intelligence has shown to be a key factor in leveraging personal strengths, adapting to stress, demonstrating empathy and effectively dealing with conflict. Learn how to heighten your self-awareness and manage emotions by analyzing the impact of responding vs. reacting.
Having Difficult Conversations
Leader: Claire Lee of Spectrum Health
Relationships can be difficult, whether they're professional or personal. Learn to "master your stories" and stay engaged in difficult conversations when you're angry, scared, overwhelmed, or hurt.
Meetings: How to effectively lead and take control
Leader: Lisa Baber of Meijer
In the workplace, and in life, the important meeting can shape your future by the impression that you leave. But in a world of male dominance, mansplaining, and our own personal fear of being heard, how can we take control and not be a bitch?
Maintaining Optimal Health During Times of Stress
Leader: Barb Meconis of Holistic Care Approach
Integrate holistic options into your Staying Healthy Life Plan and learn techniques for coping with stress.
Personal Branding – What's Your Story?
Leader: Shelley Crooks of Palladian West
In this interactive session, we'll explore why personal branding is important, how to figure out what best represents your authentic self, and how to get started.
Positively You
Leader: Greg Heeres of Maximize Your Success
You have what it takes all around you to be successful. This will be an energized presentation of the 5 Gammas to succeed at work and in life. As you Lean In, you will gain instruction and inspiration to be all you were created to be. Be positively you!
The Power of Resilience
Leaders: Anne Ellermets of Area Agency on Aging and Lisa Misenhimer of Rethinking Dementia
Using the framework of Sheryl Sandberg's "Option B: Facing Adversity, Building Resilience, and Finding Joy," this workshop will address building resilience to help us and others deal with adversities we face in all areas of life. By growing stronger through difficult situations, we can find joy and bring our best selves to work.
The Secrets to Being a Highly Valued Team Player
Leaders: Bill Golder and Susan Golder of Slingshot Growth Partners
Being part of a team isn't easy, but you can be the kind of employee who gets invited to the table and cultivates attributes that contribute to a high functioning, high performing team. Based on the Five Behaviors of a Cohesive Team by Patrick Lencioni, you will learn those habits and disciplines that will make you a sought-after team member and leader for any organization.
---
THANK YOU TO OUR SPONSORS
Platinum:

Gold:

Silver: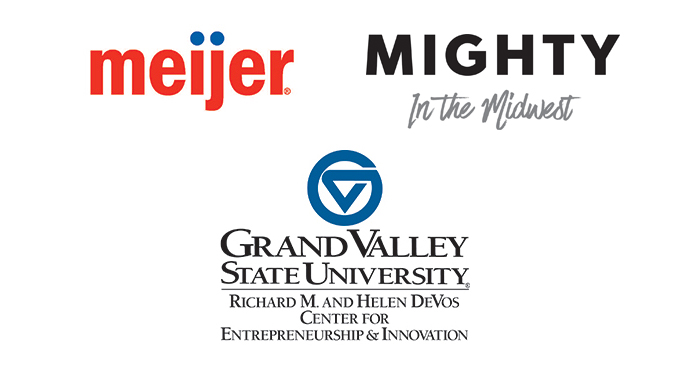 Bronze:

---
MAP
Free parking will be available in the DeVos Lot. (From West Fulton St, make a right turn onto Winter Avenue. Make a right turn into the DeVos parking lot.)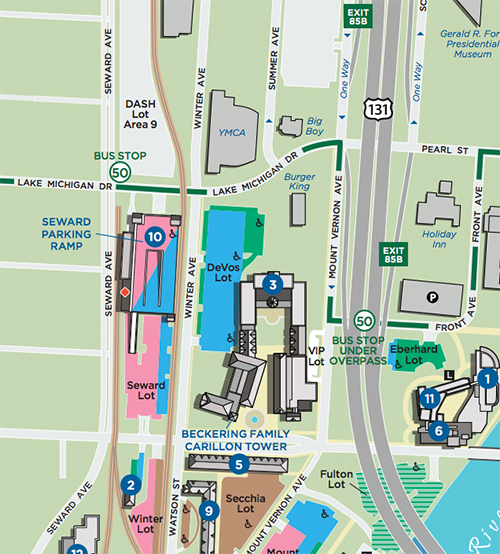 ---
FUTURE EVENTS
To receive information on future Lean In Michigan events visit leaninmichigan.org and click "Join the Chapter"
---
A limited number of registration waivers are available to cover the registration fee, these waivers are available on a first come basis to individuals who would otherwise not be able to afford to attend. Please click here to submit a request.
Date and Time
Location
GVSU - Richard M. Devos Center
Loosemore Auditorium 122E
401 West Fulton
Grand Rapids, MI 49504