2017 Law Enforcement Wellness-Fitness Symposium

Friday, November 3, 2017 from 9:00 AM to 2:00 PM (EDT)
Event Details
  Present
the
Law Enforcement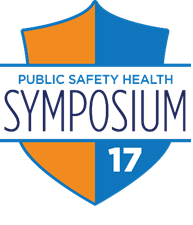 The National Institute for Public Safety Health and the Indiana Association of Chiefs of Police Foundation are pleased to present the 2017 Law Enforcement Public Safety Health Symposium! This event brings national experts together to share current health research and practical information to help your department develop and maintain a healthy workforce.
Sponsored by:

From Hiring to Retiring:
Maintaining a Healthy Workforce
Purpose: 
The purpose of the event is to provide law enforcement agencies with information and tools to promote health and wellness throughout an officer's entire career, advancing a culture in law enforcement that hires officers healthy and retires them healthy.
Date of Event:      Friday, November 3, 2017
Time of Event:      9:00 AM – 2:00 PM
Who Should Attend?
Law enforcement administrators

Municipal leaders

Local/Union executive board members

Law enforcement health and safety officers
What You Get:
Expert, practical presentations specific to law enforcement

The latest research and best practices

Immediately applicable ideas and techniques

Opportunity to interact with like-minded peers and exchange ideas

Opportunity to interact with presenters during panel and roundtable discussions

Resources to help you get started with developing or strengthening your program

Refreshments and lunch provided
Pricing:
$75 per person
Save 15% if registered by Friday, October 6
Your Emcee: 


                                    
Patrick Flannelly, Chief of Police,
Lafayette Police Department  
Hotel Info:
           

 

Indianapolis Marriott East 

7202 East 21st Street, Indianapolis, IN 46219

Distance to event venue: 1.4 miles (3 minutes)

Group rate: $107

Group name: "Public Safety Medical" or "Law Enforcement"

To Reserve by

Monday, October 2

:

Call 800.991.3346 or 317.352.1231 

         
                                                       

Hilton Garden Inn-Downtown Indianapolis

10 East Market Street, Indianapolis, IN 46204

Distance to event venue:  10 miles (15 minutes)

Group rate: $149

Group name:

Public Safety Medical, group code: PSM17

To Reserve by

Thursday, October 12

:
Your Presenters:  
      

    John Violanti, PhD, Research Professor, University at Buffalo Department of Epidemiology and Environmental Health, and NY State Police (ret.)


Dr. Violanti will open the day with a high-level overview of the major health issues affecting Law Enforcement, occupational stressors, and the need for organizational support of health and wellness programs within Law Enforcement.      
John M. Violanti, PhD is a Full Research Professor in the Department of Epidemiology and Environmental Health, School of Public Health and Health Professions, University at Buffalo, NY, and a member of the graduate faculty. He is a police veteran, serving with the New York State Police for 23 years as a trooper, bureau of criminal investigation, and later as a coordinator of the internal psychological assistance program (EAP) for the State Police. His previous academic work involved a 55-year study examining the causes of mortality among police officers. He is presently the lead investigator on a twelve year longitudinal study concerning relationships between stress and cardiovascular and metabolic disease in police officers, including the effects of shift work, sleep, and circadian disruption on health. Dr. Violanti's other areas of research include police stress, PTSD, and suicide. He has written and edited eighteen books on topics of police stress and health.
         

Captain Brian Nanavaty, National Director-First Responder Outreach, Dynamic Life Recovery Centers


Captain Nanavaty will be speaking about how Law Enforcement agencies can proactively address mental health concerns such as Post-Traumatic Stress Disorder (PTSD).
          
Captain Brian Nanavaty (ret.) currently serves as the National Director for First Responder Outreach for Dynamic Life Recovery Centers in Ft. Pierce and Vero Beach, FL. A 33 year law enforcement veteran with the Indianapolis Metro Police Department (IMPD), Nanavaty recently retired as the Professional Performance Manager for the IMPD Office of Police Officer Development and Wellness (OPDW) where his innovative officer and agency wellness and development programs created a culture of health at IMPD and resulted in a reduction of officer failures and disciplinary referrals by 40%. During his career Nanavaty has also instructed thousands of officers, agency executives, union officials, insurance providers and clinicians in the areas of personal and career survival for the Department of Justice (DOJ), the FBI, Safe Call Now, theDolan Consulting Group and at IACP, ILEETA, IADLEST, NOBLE, FOP conferences.
Nanavaty has been featured on Police One.com and in Law and Order magazine and in the FBI Law Enforcement Bulletin andwas previously Adjunct Professor of Criminal Justice at Indiana and Purdue Universities. In 2015, Nanavaty and IMPD received the Destination Zero Valor Award from the DOJ and the National Memorial for officer and agency wellness, and in 2016, in addition to appearing in front of the US Congress on the issue of police officer wellness, Nanavaty was a finalist for the International Association of Chiefs of Police (IACP) Officer of the Year. In 2016, the White House sent US Attorney General Loretta Lynch to Indianapolis as part of the President's Task Force on 21st Century Policing whereLynch stated "Captain Nanavaty's officer and agency wellness program in Indianapolis should be the model for law enforcement across the US."
       

Stefanos Kales, MD, MPH, FACP, FACOEM, Associate Professor, Harvard TH Chan School of Public Health


Dr. Kales will be discussing the role of nutrition in reducing the risk for disease and improving Law Enforcement health, including his research on Mediterranean Diet-based nutritional interventions among public safety personnel.
      
Dr. Kales is an Associate Professor of Medicine at Harvard Medical School, and Associate Professor & Director of the Occupational Medicine Residency at the Harvard School of Public Health (HSPH).  Dr. Kales is also the Chief of Occupational & Environmental Medicine and Medical Director for Employee Health & Industrial Medicine at the Cambridge Health Alliance, a Harvard-affiliated hospital system. He has participated in a wide range of research, advisory and teaching activities on five continents resulting in over 145 publications and wide recognition nationally and internationally.  He serves on the editorial boards of several biomedical journals and participates in Harvard's Cardiovascular Epidemiology Program.
His primary research involves health of public safety personnel, and he is the leading international clinical authority regarding cardiovascular disease among these professionals.  His research has received fire service, Massachusetts, US Federal and Canadian funding.  Dr. Kales' work has been most influential in determining the causal relationship of heart disease among firefighters and law enforcement officers to their job activities and other factors.  His group has provided seminal contributions in the clinical epidemiology of cardiovascular events in firefighters; including the first definitive statistical association of strenuous job tasks and on-duty cardiovascular deaths, which was subsequently confirmed in a later New England Journal of Medicine publication.  An analogous paper examining sudden cardiac death in US police in the British Medical Journal has now established similar strong associations with strenuous law enforcement duties. . The team's latest initiative is an ambitious Mediterranean Diet Intervention trial among Midwestern firefighters which is funded by a $1.5 million grant from the US Department of Homeland Security. This study was recently awarded the 2017 Silver Medal for Health Research by the Oleocanthal International Society.
Dr. Kales has also influenced international thinking among occupational physicians regarding firefighter's fitness for duty, the need for improved wellness programs, better control of risk factors, and whether firefighters can safely return to work in the presence of significant coronary and/or structural heart disease.  He has collaborated closely with the International Association of Fire Fighters, the National Fallen Firefighters' Foundation, the International Association of Fire Chiefs (IAFC) and the National Volunteer Fire Council, as well as having been an invited speaker several times by the International Association of Chiefs of Police. For his significant contributions, Dr. Kales was selected as the 2013 winner of the Kehoe Award for Excellence in Education and Research from the American College of Occupational & Environmental Medicine, and the 2014 Harriet Hardy award from the New England College of Occupational & Environmental Medicine, both lifetime achievement awards for outstanding contributions to the field. He has also been recognized with service awards for his research and dedication to firefighter health and fitness by the International Association of Fire Chiefs and with induction as an Officer into the Order of Emperor Dom Pedro II by the Corps of Military Firefighters of Brazil's Federal District.
       

Steve Pitts, Instructor, University of Nevada, Reno, and Chief of Police (ret.), Reno Police Department


Chief Pitts will be speaking about how his utilization of peer-led health programs in Reno improved health outcomes.
    
Steve Pitts spent 37 years in policing, retiring from the Reno (NV) Police Department as the Chief of Police. Steve possesses a Master's in Public Administration from Golden Gate University, a B.S. in Organizational Studies from California State University at Long Beach, is a Graduate of the National Academy at the Federal Bureau of Investigation, the Leadership Program at the Center for Public Leadership at the John F. Kennedy School of Government at Harvard University, and is a graduate of the Naval Postgraduate School's Homeland Security Program. Steve has close to forty years of policing experience with the Reno Police Department and working with the Department of Justice and Community Oriented Policing Office following his retirement in 2015.

Steve is a nationally recognized innovator, educator and practitioner in Intelligence Led Policing, Community Oriented Policing and Problem Solving, and progressive police training initiatives. He is known for his focus on crime fighting, solving community problems and tactical/emergency response to incidents impacting our communities. Steve was instrumental in the development of the National Police Officer Training (PTO) Program and the reconstruction of the traditional police academy training model into a progressive academy model utilizing the principles of Adult-based Learning and Problem-based learning. Recent national and international work has included leading the development of Officer Safety and Wellness Initiatives presented and recognized by the US Department of Justice (DOJ), and providing support to DOJ democratic policing initiatives in the Ukraine. He consults and has provided training for the Office of Community Oriented Policing Services (COPS), Police Executive Research Foundation (PERF), the International Association of Chiefs of Police (IACP) and many law enforcement agencies in America. He is adjunct faculty at the University of Nevada-Reno teaching Leadership, Multi-Culturism, Community Policing and Problem Solving, Homeland Security and Terrorism.

Steve's passions are his family, service and lifelong learning. 
Save This Event
When & Where

Indiana State Police Post 52
8620 E. 21st Street
Indianapolis, IN 46219


Friday, November 3, 2017 from 9:00 AM to 2:00 PM (EDT)
Add to my calendar
Organizer
National Institute for Public Safety Health (NIPSH) and Indiana Association of Chiefs of Police (IACP) Foundation

The mission of the Institute is to provide the highest quality clinical research, education, and advocacy to maximize the health and safety of public safety personnel.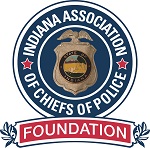 The mission of the Foundation is to promote the professionalism, training and networking for the law enforcement executive and to enhance public awareness of law enforcement and public safety issues.