Description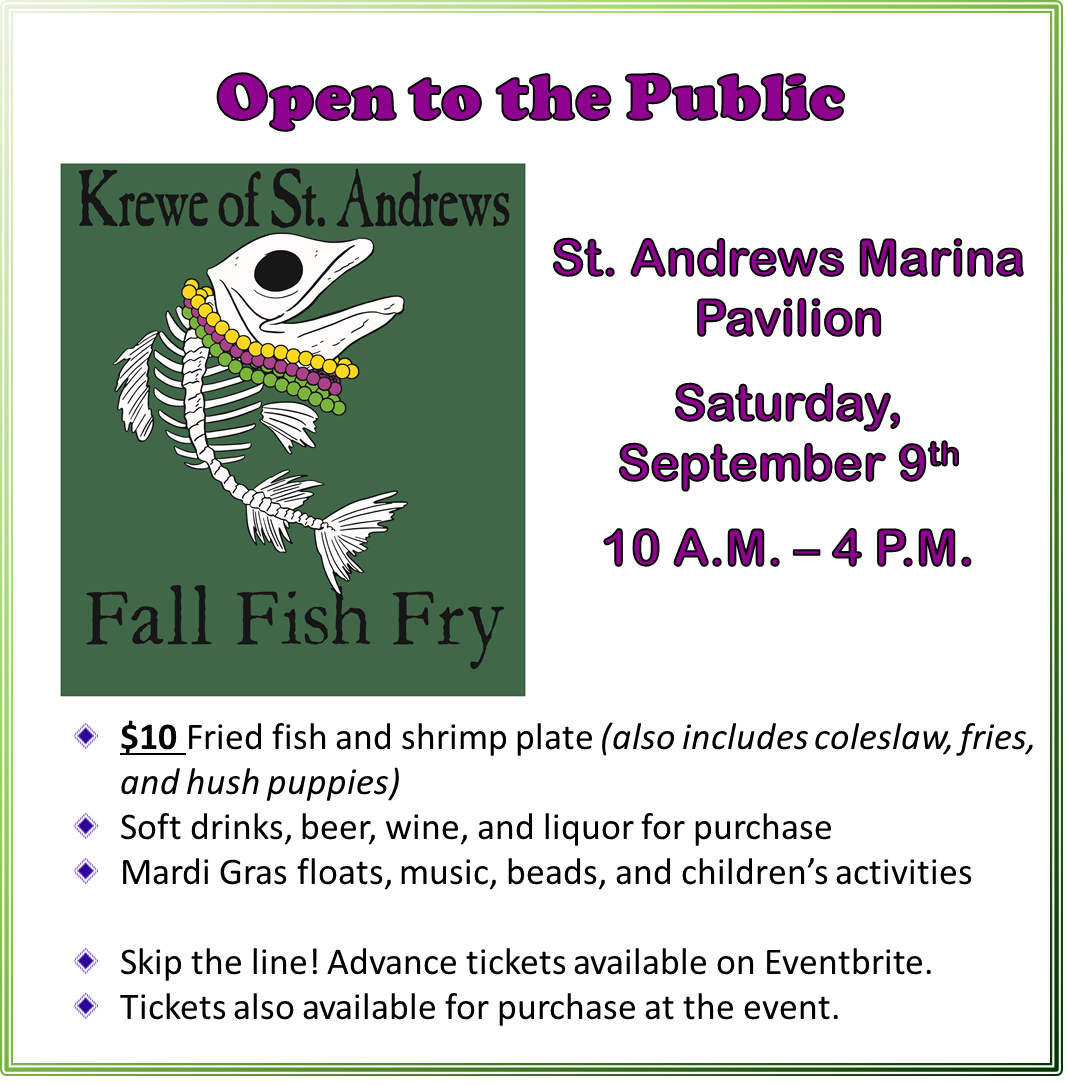 The Krewe of St. Andrews invites the public to join us at the St. Andrews Marina Pavilion where we will have floats staged and members dressed in costume, krewe attire, or festive bling to hand out candy and beads in a stationary "parade." Vittles Inc. will be frying up fish/shrimp plates fresh onsite, served with coleslaw, fries, and hush puppies--all for just $10.
There will be great music for a little dancing and activities for the children.
Soda, water, and beer/wine/liquor will be available for purchase.