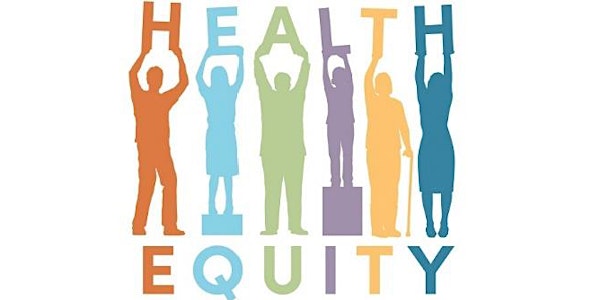 2017 IIMS Community Engagement Symposium
When and where
Location
The Witte Museum 3801 Broadway Street San Antonio, TX 78209
Description
DESCRIPTION
Join us for the 2017 IIMS Community Engagement Symposium, Promoting Community and Academic Partnerships for Health Equity Research. Together, patients, families, communities, and researchers alike will learn how we can work together to design, implement, and share quality research to achieve health equity.

PLENARY SPEAKERS
Jack Westfall, MD, MPH - Professor of Family Medicine and Associate Dean of Rural Health at The University of Colorado School of Medicine, Director of High Plains Research Network, and Director of the Colorado Area Health Education Center System at The University of Colorado Denver
Sergio Sanchez - High Plains Research Network Community Advisory Council Member
The High Plains Research Network (HPRN) is a practice-based research network consisting of rural practices, hospitals, health care facilities, and communities located in eastern rural Colorado. HPRN is committed to providing excellent rural health care for all by translating the best scientific evidence into everyday clinical practice.
TOPIC
Translational science describes how research discoveries are translated from basic science, to clinical practice, to public health benefit. This symposium addresses how community and academic research partnerships can work together on the successful conduct of translational research for health equity
GOAL
To showcase current projects (within different phases of the translational spectrum) for possible future collaborations; (2) to identify methods for engaging the community in all phases of research; and (3) to build the capacity of the community and researchers interested in community and academic partnerships.
AUDIENCE
Open to community members, students, healthcare practitioners, and researchers interested in community and academic research partnerships.
SCHEDULE
8:00am to 8:30am Registration, Breakfast, and Poster Setup

8:30am to 8:45am Welcome and Overview

8:45am to 10:15am Community Engagement Challenges and Successes

10:30am to 11:30am Plenary Presentation

11:30am to 12:30pm Lunch and Poster Presentation

12:30pm to 1:30pm Small Group Breakout Sessions

1:30pm to 2:00pm Community Engagement Hero Awards and Dessert Reception
POSTER ABSTRACTS
We are seeking poster abstracts from individuals who are or would like to be part of a community and academic partnership. Poster abstracts may be submitted at http://tinyurl.com/2017CESymposiumPosters
The poster abstract submission deadline is September, 25, 2017.
COMMUNITY ENGAGEMENT HERO AWARDS
We are seeking applications to recognize outstanding individuals who have worked as part of a community and academic research partnership for the improved health and well-being of South Texas communities. Possible award categories include Outstanding Student Award, Outstanding Community Partner Award, Outstanding Research Partner Award, and Outstanding Community Health Improvement Project. Awardees will receive a $500 domestic travel award for a future meeting or conference. The nomination deadline is September 25, 2017. For more info go to http://tinyurl.com/2017CEHeroAwards .