Description
Registration for the 7th Annual IIBA Columbus BA CONference is OPEN!

As promised, this year's edition will be bigger than ever.
We are adding a second day of conference activities.
On Thursday, September 21, we will hold four all-day workshops.
Deeply immerse yourself in one of four tracks:
Agile Story Writing

Facilitation

Big Data


Organizational Change Management.

There are only 30 slots available per session, once these are sold out, we will not be able to increase attendence. Big shout out to Improving for being our Workshop Sponsor and helping to get the second day of the conference off the ground!
*** Note *** Capacity for the Story Writing class has been expanded, however, this is now a hard limit. Once the new headcount number is reached we will not be able to add any additional attendees ***

Friday, September 22nd will be the traditional conference. Kicking off the conference will be the morning Keynote:



Another change, based on conference feedback, is more breakout sessions. We have eliminated the afternoon keynote and have added a fourth set of breakouts. This means we will have at least 28 breakout sessions.

Themes for this year's breakouts will be:


Change Management

BI/Big Data

Agile

Career Path

Miscellaneous
Conference Timeline:
7:00 AM - 8:00 Registration
8:00 - 4:30 Conference
---
Regular Registration is May 16th until August 1.

Last Minute pricing is August 1 until September 1 or Sell Out (whichever comes first).

Group Discounts are available for 10+ attendees.
Please contact chapter President, Brian Watson, for group discount details: president@columbusoh.iiba.org

Pricing for 2017 will be:

Conference Only:

Group: $175
Regular: $195
Last Minute: $225

Conference + Workshops:

Group: $539
Regular: $599
Last Minute: $699

Traveling from out-of-town? The chapter has secured a discounted hotel block with the Hyatt. For details send us an email: admin@columbusoh.iiba.org
Note: No refunds will be provided. If you cannot attend, you may transfer your registration to someone else, or we can transfer your registration to the 2018 conference.
---

Keynote:

Afterburner

Create focus, buy-in, commitment and a sense of purpose for the team members using the Afterburner Flawless Execution Model. Your teams will participate in Afterburner's 60-minute interactive Keynote. This program will introduce the participants to the Flawless Execution Cycle through an intense and exciting experiential learning format. The Flawless Execution Cycle is a simple, scalable and endlessly repeatable process that helps individuals, teams and organizations rapidly adapt to change and improve execution and learning.

Deliverables:

Learn a revolutionary continuous improvement process during a high-energy, 1 hour keynote

Hear inspirational stories of military heroes and how it relates to high performing teams

Learn the power of the Six Steps of Mission Planning and how it eliminates everyday threats to success

Understand the dangers of Task Saturation and learn how to identify and mitigate it

Learn how to offer and accept Mutual Support to help ensure mission success

Learn the fundamentals of a "nameless & rankless" debriefing

Understand the value of identifying and transferring lessons learned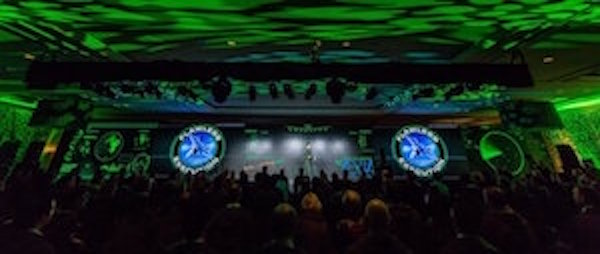 ---

BreakOut Sessions:

Note: Breakout Speakers and their Titles will be added to this page as they accept their invitation to speak at the conference.
A full descripton of talks, speakers and photos are available at the chapter website here.
Howard Pearce: Is the "Good Idea Fairy" Really Your Enemy

Thomas Haver and Tony Makeka: Effective Gherkin: Quality Requirements for the Enterprise

Mark Wavle and Mike Ritchie: Has Tuckman Helped you Lately? Orienting Your Team & Developing a Path to Excellence

Michelle Brown: Using feedback to accelerate your career
---

Thursday Workshops Sponsored by Improving:
Workshop Attendees will receive:
Lunch Voucher

Parking Voucher
8:00 AM Registration
8:30 - 4:30 Workshops

Full Contact Story Writing:

User Stories are a foundational element of an effective agile software development process. The ability to capture user needs and functionality in a simple to understand format is critical to success.

Good story writing does not happen in a vacuum, it takes a village to breakdown and simply describe complex ideas. Story writing should be collaborative, cross functional, involve many perspectives, wants, needs and requirements. In other words, it's a FULL CONTACT process that requires a solid vision and discipline working toward a product goal.

Target Audience:

Business Analysts

Testers

Project Managers

Product Owners

Executives/Managers

Developers

Everyone

Anyone

Learning Objectives:

Big Picture

Vision Statement

Major Features

Roadmapping

MVP

Simplicity

Edge Cases

Users

Personas

Empathy Mapping

Hidden cost of documentation

Good practices for user story writing

Story Mapping

Acceptance Criteria/Requirements

Join us for a full day, hands-on workshop as Brian Watson walks you end – to – end through the story writing process from Vision to Acceptance Criteria. Casual attire highly recommended.

Bio:



Brian Watson, SPC, PMI-ACP, PMP, CBAP, CSM
Vice President, Solutions and Professional Services

Brian has more than 20 years of experience in software development and 12+ years practicing agile. He is currently Vice President of Solution Engineering and Professional Services at VersionOne guiding pre and post sales agile leadership for prospects and customers. Brian has supported enterprise clients across multiple industries including: government, insurance, utilities, consulting services, financial services and manufacturing. Previously Brian was a PMO and Director of Project Delivery for a consulting company. He has spoken at a number of conferences including: Better Software West, Cincinnati Day of Agile, Path to Agility, Agile Day Atlanta, Keep Austin Agile and Central Ohio PMI Professional Development Day. In addition to the Scrum Alliance, Brian is a member of PMI and President of the Columbus Chapter of the IIBA. He has a Masters of Education from Purdue University. When not coaching, Brian enjoys golfing and drinking craft beer.

---

Multiply Your BA Impact with OCM: Keys to Project Success

Description: Organizational Change Management (OCM) knowledge and skills are increasingly valuable and needed for successful project implementations that fully achieve the desired business benefits. This workshop explores the overlap between business analysis, OCM, and organizational development more broadly. Learn how to lead or support OCM efforts with high-impact, practical skills that you can apply immediately.

Learning Objectives:

Workshop attendees will be able to:

Define Organizational Development (OD)

Define Organizational Change Management (OCM)

Identify links between OCM, BA practice, and the BABOK

Name three primary goals of OCM practice and how they align with project management

Define how organizations and individuals move through change

Identify six primary OCM strategies

Name five primary OCM activities

Instructional Methods:

Workshop Pre-work

Lecture

Groups Discussion

Learning Activities

Action Planning

Target Audience:
Business Analysts

Requirements Analysts

Project Managers

Business Intelligence Analysts

Anyone interested in Organizational Change Management

Brought to you in Collaboration with: Capital City Organization Development Network

Bios:

Erik Jul
Erik has been a business analyst and change leader in the commercial, not-for-profit, and governmental sectors for more than 20 years. A proponent of "leading from where you are," Erik has guided and developed business operations toward a preferred future through strategic planning, organization development, and change management.
Writer, speaker, leader, and coach, Erik has addressed organizations around the world on topics such as transformational leadership, knowledge management, scenario planning, the balanced scorecard, culture shaping, and other tools and techniques that underpin individual and organizational growth and success.

Michael Colburn, PhD
Michael recently retired an Associate Professor for the College of Business and Economics at Ashland University where he was the lead MBA faculty at the Columbus Ohio center. He has taught Organization Development, Operations Management, Strategic Management and Self Management & Accountability in Ashland's MBA program.
As a consultant, Michael's firm provided services to a broad range of clients in strategic execution, performance advancement, workforce development, process improvement and leadership development.

---

The Seven Separators of Facilitation Excellence

Learn the key skills that separate great facilitators from good ones. Through training over 18000 people in facilitation skills, we have identified what we believe are the seven key skills that distinguish the best facilitators from the rest of the pack. In this fast-paced, dynamic session, you will have an opportunity to see, experience and practice the "Seven Separators" of great facilitation.

Target Audience:
While beginning facilitators will find this workshop helpful, the workshop's content is intended for veteran facilitation practitioners.

Learning Objectives:
Establish and maintain a high energy level 
Ask starting questions that draw a vivid image 
Have a full toolkit of follow-up question types 
Respect the "power of the pen" 
Carry the group through the process 
Prevent, detect and resolve dysfunction 
Isolate and address sponsor's key needs

Agenda
Opening

Workshop objectives


Key facilitation skills 


The Principles of Facilitation – A methodology for facilitation

The Seven Separators of Facilitation Excellence 


Establish and maintain a high energy level


Ask starting questions that draw a vivid image


Have a full toolkit of follow-up question types 


Respect the "power of the pen" 


Carry the group through the process 


Prevent, detect and resolve dysfunction


Isolate and address sponsor's key needs

Bio:



Wayne Pendle

Wayne Pendle is the founder and principal consultant at Red Letter Consulting, a firm specializing in streamlining the way in which projects are executed. RLC provides facilitation training and services to assist organizations in ensuring their projects are executed in the most effective and efficient manner.

Wayne has a background in logisitics and process improvement through his service as an Army officers as well as years working in several consulting companies.

He has a degree in Psychology from Furman University and an MBA and MS in Logistics Management from Colorado Tech. He lives in Fairhope, AL with his wife and 3 children.
---

BI and Big Data

Getting the information needed to make critical decisions has been getting more difficult year over year. Meanwhile the tools for gathering data keep getting better and better. In this workshop we will dive through the tools, techniques, and practices required to analyze, plan, and implement effective business intelligence process. We will look at the layers of BI from the most basic of collection and aggregation, evolving through reporting and exception management, and finally future looking to real-time pattern recognition and machine learning. The day will be broken down into several hands-on labs in a step by step environment. This will allow us to discuss the concepts and tie that to practical application quickly.

Outline:
Early AM - Data gathering and aggregation – Starting off right to ensure the right start
Late AM - Exception based reporting and management – Tools, tools, everywhere, but no decisions in sight
Lunch
Early PM – Real-time analytics and data patterns – How to build to make complex ideas simple
Late PM – Machine Learning and the future of BI – Next steps and how to plan for them
Bio:
As President of Improving Houston, Devlin Liles assists in leading the technology strategy and direction for the business as well as all aspects of consultant engagement. In an industry that is constantly innovating, Devlin believes as a passionate technologist it is his responsibility to maintain the cutting edge on his clients' behalf. He prides himself on staying a generalist, but his passion in development is leveraging technology to solve the problems facing business. Devlin has an entrepreneurial mindset and has been a key contributor to growth and success of the Houston office being one of the founding employees in 2011. Since 2007, he has been presenting and teaching classes on software development practices and tools to audiences around the nation including user groups, conferences, and community events. Devlin holds the prestigious Microsoft MVP Award for the past 6 years which is only awarded to 3,000 technologists' annually. He became published along with his good friend Tim Rayburn as authors of Entity Framework 4.1 Experts Cookbook. When he is not in front of a crowd or behind a computer Devlin is an avid soccer player and hobbyist gamer.