2017 Homemade Explosives & Concealment Training for First Responders - Anah...
Description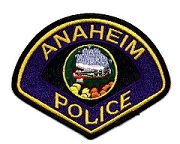 The National Criminal Enforcement Association (NCEA), in conjunction with the Anaheim Police Department are presenting some first rate and affordable criminal interdiction training at our 2017 Homeland Security - Homemade Explosives & Concealment Training for First Responders workshop, July 26 - 27, 2017 in Anaheim, CA. This extensive training workshop is for All first responders to include: Police Officers, Deputy Sheriffs, State Troopers, K-9 handlers, EOD Personnel, Firefighters, and Paramedics. Instruction will be provided by highly of trained and successful criminal interdiction and explosive experts. The cost of this priceless training is only $200 for 2 days of high impact training, which is certain to yield great results in the field, but most importantly will save lives. Please take advantage of this affordable training opportunity!
Note: Group discounts for 5 or more attendees registering at the same time, $175 per group attendee.
Designed For: This course is designed for all first responders including federal, state and local law enforcement officials who are interested in enhancing their knowledge in Homemade Explosives (HME) and Vehicle Concealment Training.
Course Description: The primary purpose of the Homemade Explosives (HME) and parcel training class is to provide participants with the knowledge and recognition of energetic materials utilized in the manufacturing of homemade explosives and explosive devices.
The course by design helps to reduce the human-caused threats by instructing law enforcement personnel on the identification of pre-cursor chemicals utilized to manufacture homemade explosives (HME). This course of instruction allows law enforcement personnel to identify and interrupt the manufacture of HME needed to conduct potential terrorist attacks.
Further, participants will learn about common concealment methods in vehicles and identification techniques for vehicle-borne improvised explosive devices (VBIED) that can be utilized for transportation and storage of these materials.
SUBJECT MATTER TOPICS INCLUDE:
Homemade Explosives (HME)
1. Classroom goals
2. Observation and identification
3. Pre-cursor chemicals
4. Homemade explosive manufacturing
5. Commercial/military explosives
6. Lethal blast range
7. Understanding blast effects
8. Suspicious packages
9. Debrief/questions
Vehicle Concealment Areas
1. Pre-search objectives
2. Systematic search techniques
3. Current concealment trends to defeat K-9's and Hi-Tech equipment
4. Commonly used tools during searches
5. Safety issues during search
6. Common Concealment options
7. Pitfalls and search errors
8. Debrief/questions
TRAINING LOCATION:
Anaheim Police Department – East Station
8201 East Santa Ana Canyon Road
Anaheim, CA 92808
HOTEL OPTION:
Ayres Hotels Anaheim:
22677 Oakcrest Circle
Yorbia Linda, CA
Website: www.ayresanaheim.com
Phone: (714) 921-8688 Reservations (714) 921-8688
Rate is $106 + Tax per night, includes breakfast buffet. Ask for the Anaheim Police Training Rate for the workshop.
Please go to www.ncea314.com for the event flier and more specific information on the course to present to your administrators.