Description
The 2017 Hoboken Angelwish WIFFLE Ball Classic is shaping up to be an amazing event! 16 teams seeking to relive their childhood, settle old scores with corporate competitors, and meet with customers outside of a stuffy office, while supporting an awesome charity that helps children with chronic illnesses.
The 2017 Hoboken Angelwish WIFFLE Ball Classic is ALSO the place for you to highlight your company and get your name in front of corporate decision makers from companies such as Lightower, CenturyLink, Ciena, & High Point Solutions.
We have an amazing venue in Hoboken that will have over 100 rainmakers and decision makers participating in a charity event. We have a number of amazing sponsorship opportunities that are tax deductible and get you more exposure that you could ever hope to get by making a typical sales call.
Please review some of our options and reach out to us at wiffleball@angelwish.org with any questions or creative ideas.
We look forward to seeing you on the field!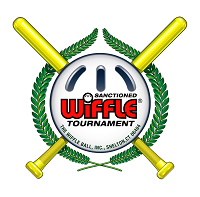 FAQ -
The event is first come/first served and is rain or shine.