Description
The 4th Annual HITLAB Innovators Summit: The Future of Digital Health sponsored by Novo Nordisk, brings together leaders in public health, medicine, technology, and design to discuss health issues and solutions in a three-day live event. The Summit offers a series of carefully curated talks, panels, and collaboration opportunities to engage the most creative minds in health and technology.
The HITLAB Innovators Summit culminates in the HITLAB World Cup, an international challenge of unparalleled diversity where innovators present original solutions to pressing global healthcare challenges.

Innovation thrives at the intersection of diverse perspectives and expertise. Leaders from a diverse range of industries and with a broad range of experiences will be delivering informative presentations during our 2017 HITLAB Innovators Summit.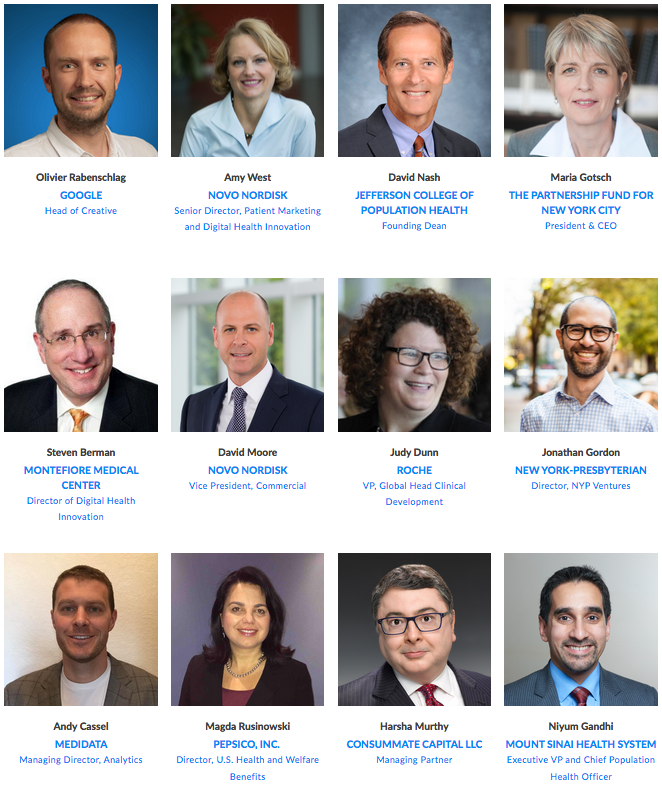 #HITLABsummit

---
Cancellation
We understand that plans change; however, there are no refunds if you cannot attend. If you find you can no longer attend the Summit program, please contact us at least 15 days before the event and we may transfer your registration to a substitute/colleague or set up a credit for another HITLAB event in our sole discretion. Any proposed substitute must complete the online "application to attend" and be approved by HITLAB to attend the Summit. No credit or substitution will be allowed for no-shows or cancellation notifications received less than 15 days prior to the event.