2017 HIGH SCHOOL SCOUTING COMBINE powered by Bret Cooper Football

Friday, December 29, 2017 at 10:00 AM

-

Saturday, December 30, 2017 at 1:00 PM (CST)
Event Details

The National High School Scouting Combine mirrors the NFL format. This is the premier combine in the nation to get seen by the some of the top scouts in the country. Players will measure themselves against the best athletes in the nation and receive the latest information on Reruitment.
CONTACT US: 484-619-7974  /  Info@BretCooperFootball.com
HIGH SCHOOL SCOUTING COMBINE INVITE PASSCODE:  BFC2017
_________________________________________________________
Bret Cooper Football - All American Bowl Week & 
High School Scouting Combine Host Hotel
Double Occupancy : $82 a night
Triple Occupancy :  $92 a night
Quad Occupancy:  $102 a night
Welcome Bret Cooper All Americans to our Host Hotel 
Here is the group code: 12266822BC
Have a great night!
Bonnie Larsen
Complex Director, Sales & Marketing
Wyndham Dallas Suites | Hawthorn Suites Park Central
7800 Alpha Road | Dallas, TX 75240
d: 972-246-1083
e: bolarsen@wyndham.com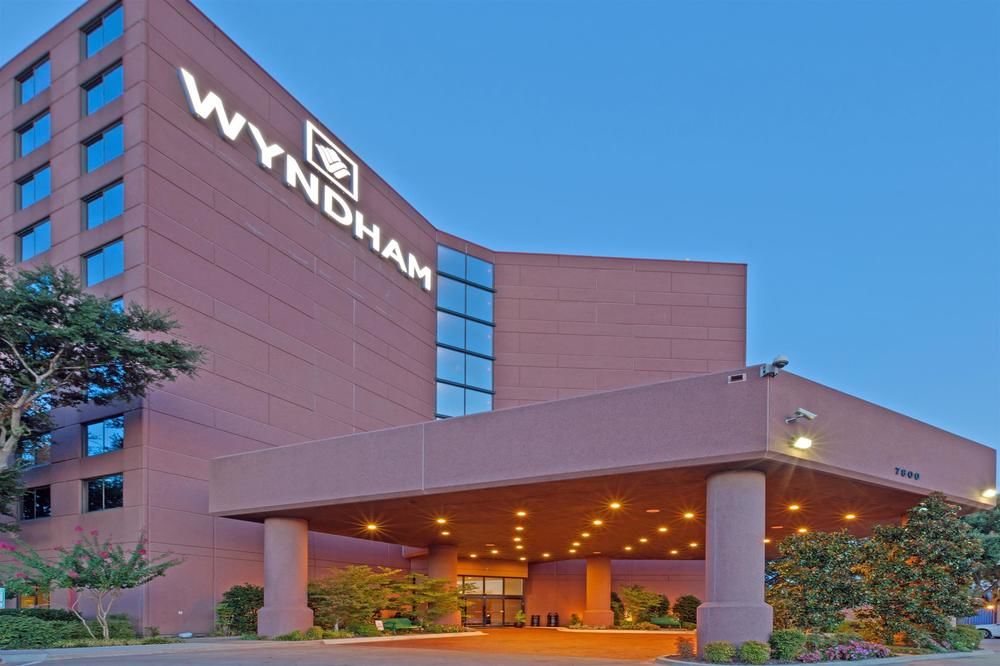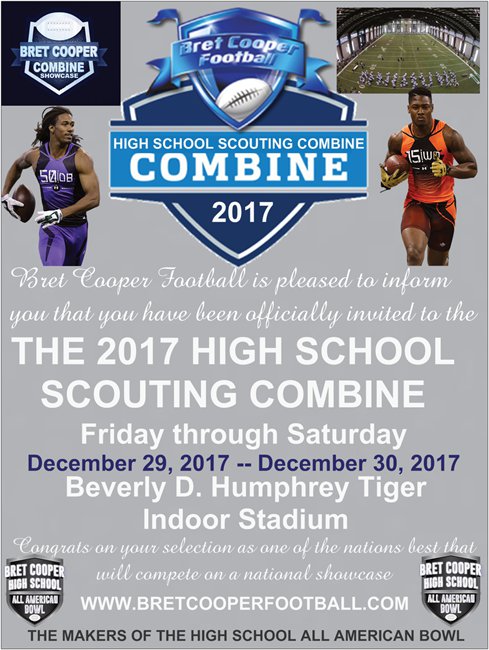 Broad Jump
Vertical Jump
Short Shuttle
40 Yard Dash
Height/Weight Station
Drills (a minimum of 3 drills per position)
QB- 3 Step Drop, 3 Step Drop throwing to the left, 3 step drop throwing to the right
RB- Toss Sweep Drill, Zig Zag Drill, Swing Routes
WR- Slant Route, Dig Route, Comeback Route
OL- Short Pull Left and Right, Long Pull Left and Right, Mirror Drill

DL- Swim and Rip Drill, Step Over Bag Drill, Pass Rush
LB- Wave Drill, 90 Degree Reaction, Read Run React Drill
DB- Back Pedal and Turn Drill, W Drill, 90 Degree Reaction
Height for the position
Weight for the position
Speed for the position
Athlete Ability
Footwork/quickness
Body Control (meaning balance-bend)
CONTACT US: 484-619-7974  /  Info@BretCooperFootball.com
The High School All American Bowl    
 Dec. 30, 2017 Dallas, TX.
 Players selected from the National Combine Showcase will receive a invite to play in the 2017 High School All American Bowl  & We will also select for the Blue/Grey High School All American Bowls.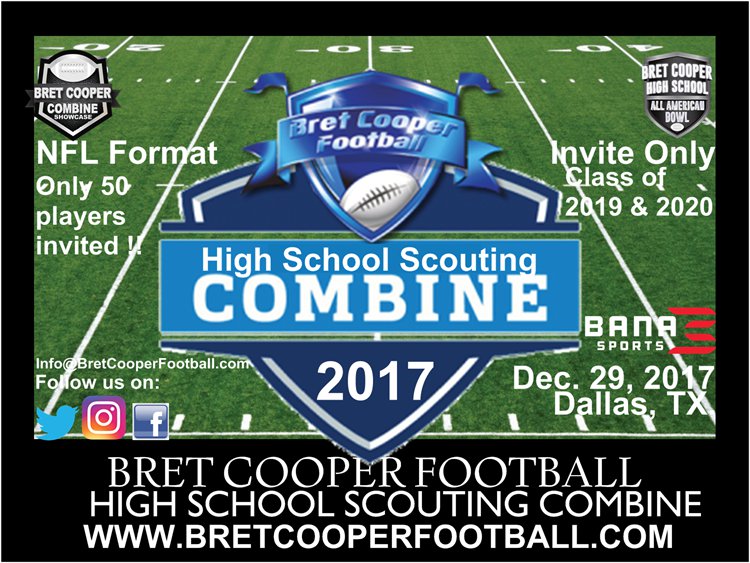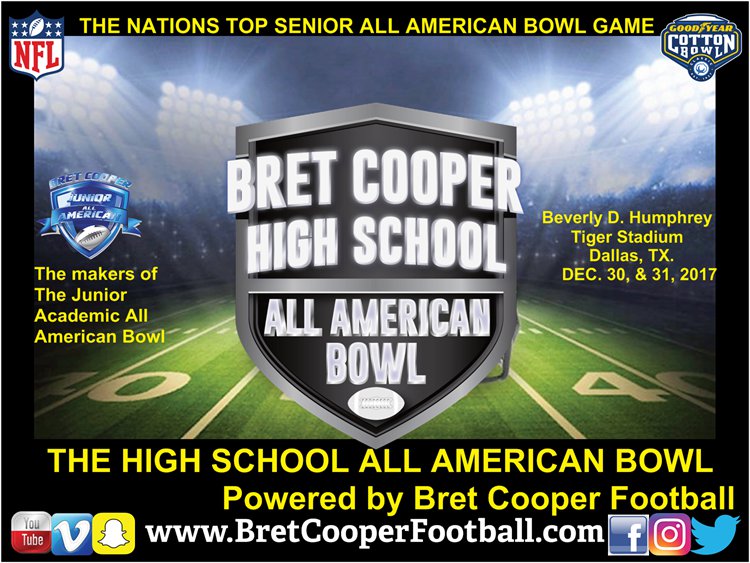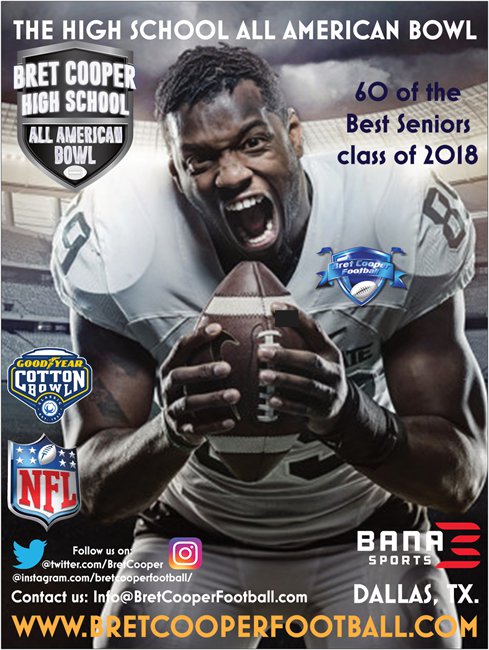 CONTACT US: 484-619-7974  /  Info@BretCooperFootball.com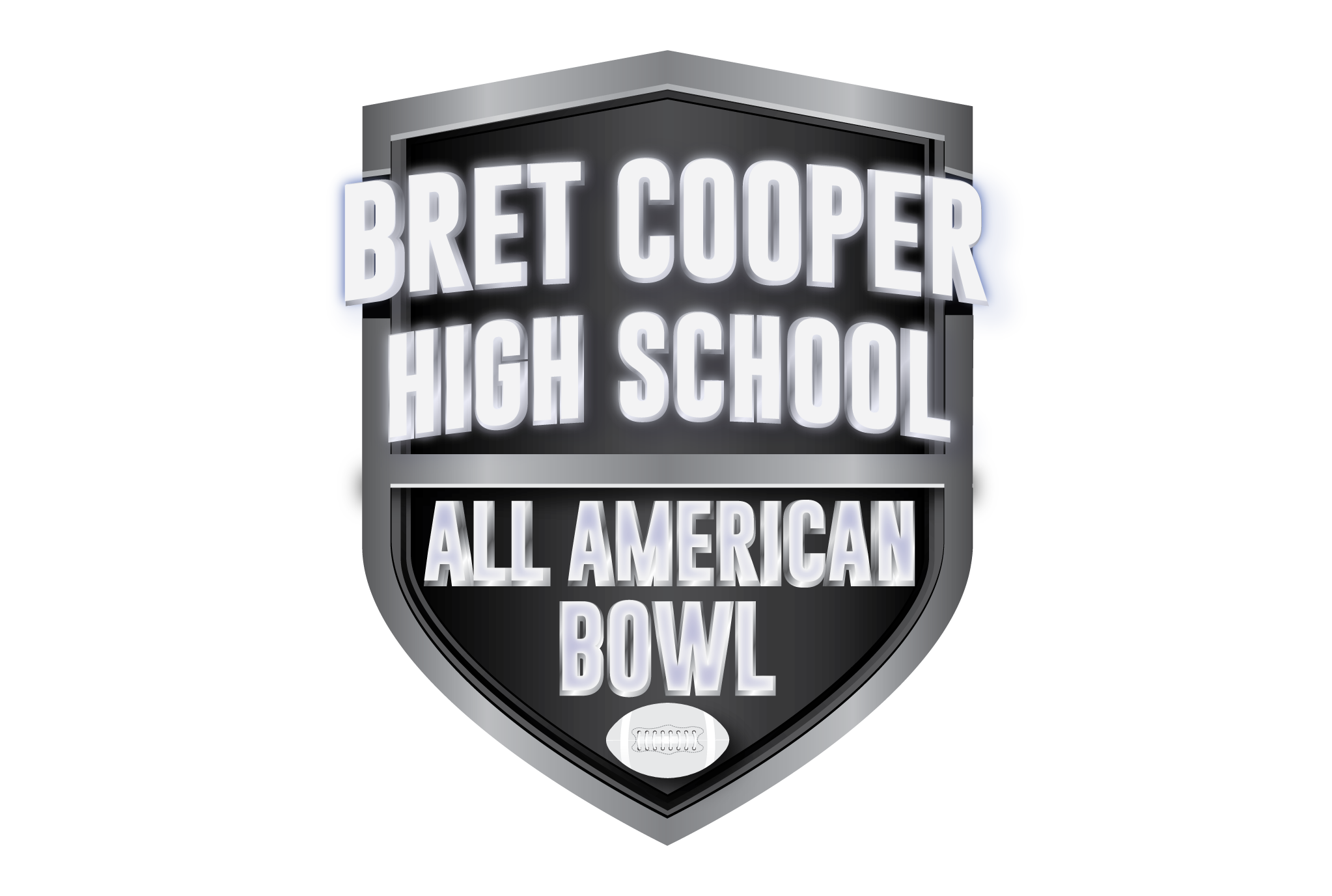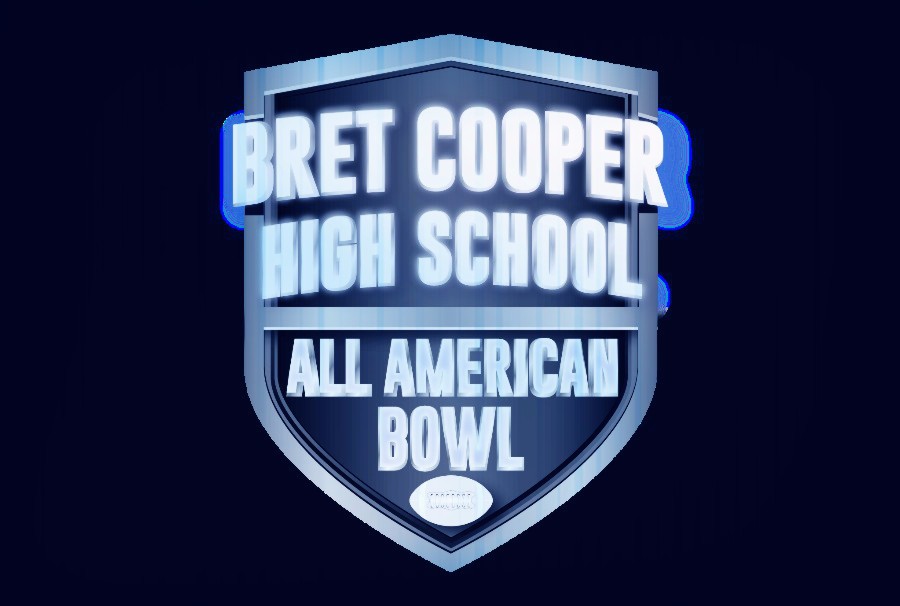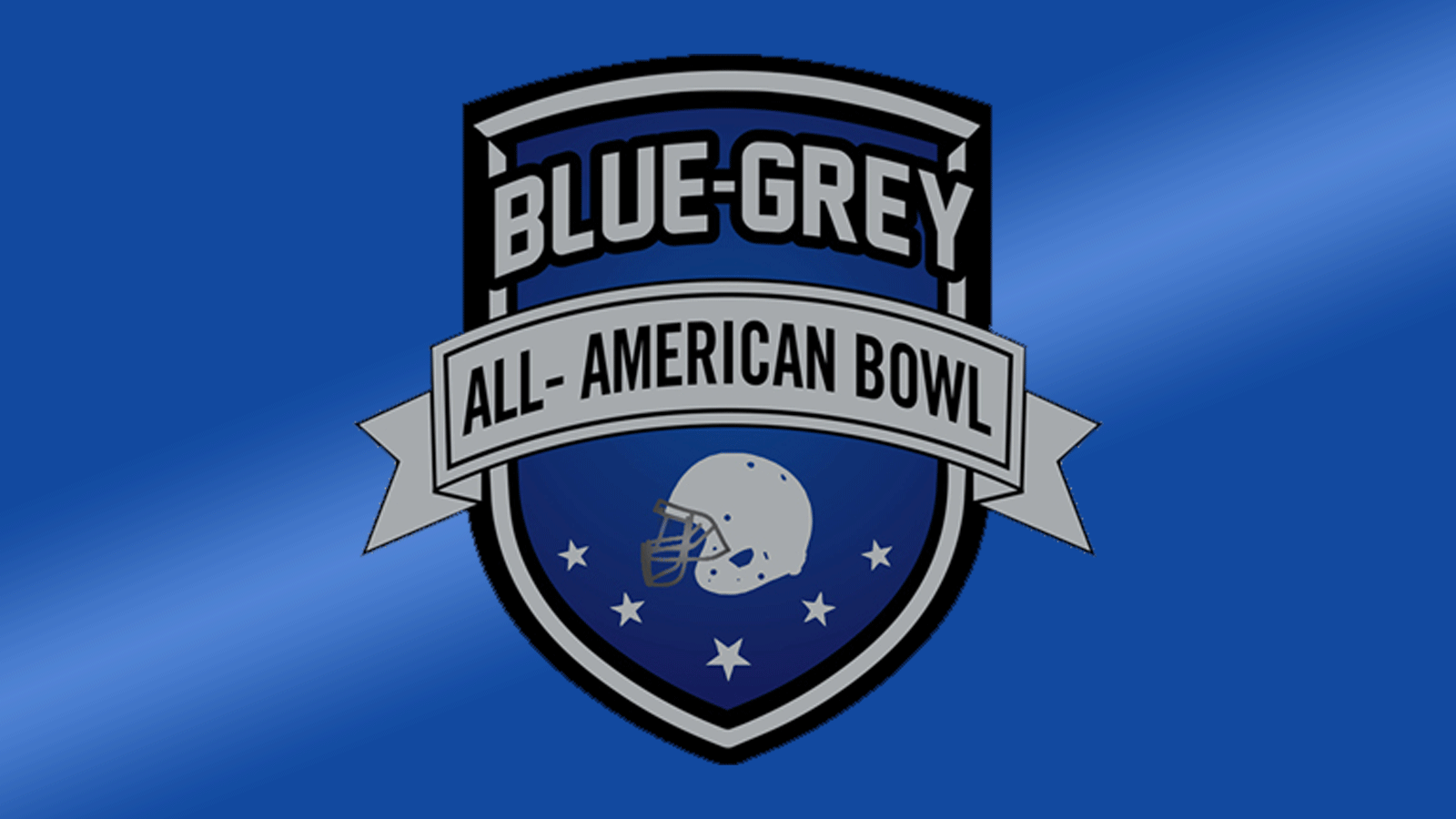 When & Where

Lancaster Indoor Football Field
200 E. Wintergreen Rd.
Lancaster, Texas 75134


Friday, December 29, 2017 at 10:00 AM

-

Saturday, December 30, 2017 at 1:00 PM (CST)
Add to my calendar