Description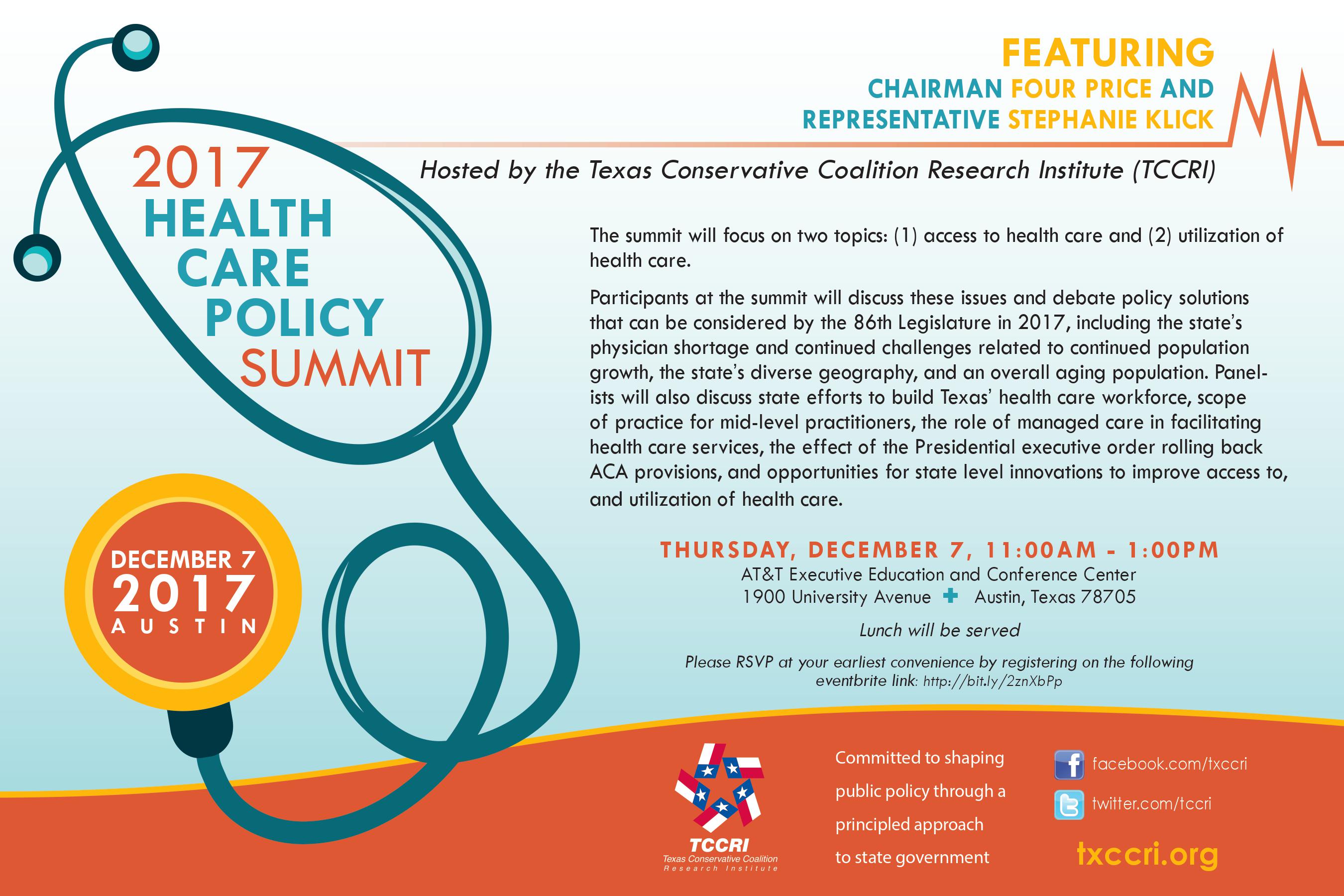 The Texas Conservative Coalition Research Institute (TCCRI) is hosting a Health Care Summit on Thursday, December 7, from 11:00 am to 1:00 pm. The event will primarly focus on the access and utilization of health care in Texas. The event will feature:
Chairman Four Price, Texas State Representative
Stephanie Klick, Texas State Representative
We are also working to secure private sector business leaders to participate in the event. Please join us.

Details:
Thursday, December 7 (LUNCH WILL BE SERVED)
Austin 11:00 a.m. – 1:00 p.m.
AT&T Conference Center
Classroom 201
1900 University Ave.
Austin, TX 78705