Description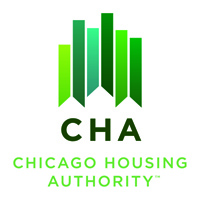 Learn about the Housing Choice Voucher Program at our FREE Property Owner Briefings!
Over 17,000 Property Owners are increasing their rental income and building stronger communities through the Chicago Housing Authority (CHA) Housing Choice Voucher (HCV) Program.
Want to join them?
Don't miss the chance to sign up for one of our exclusive Owner Briefings to learn more about the HCV Program and the many benefits you will receive as a Property Owner, including:
Continued CHA rental income during Owner-initiated evictions

Low vacancy rates

Reliable rent

Free and continued Owner education

The potential for lower property taxes

And more!
In this two-hour session, you will learn:
HCV Program policies and procedures

Property management tips

Your rights as a participating Property Owner

The automated inspection process

How rental rates are determined

How to list your property
HCV Program Property Owners also have the chance to interact with CHA representatives face-to-face, have questions answered and receive a complimentary Property Owner Reference Manual and HQS Inspection Guidebook to assist you throughout the rental process with HCV Program Voucher Holders.