Actions and Detail Panel
2017 Goal Setting Workshop
Sat, December 17, 2016, 9:00 AM – 12:00 PM PST
Description
We will be holding a 'Goal Setting Workshop' that will equip you with everything you need to make 2017 your best year yet! The first step in the process of achieving any goal is to identify the goal, and then set a clear and concise plan that will ensure its achievement.
While the information and tools you will receive at this event can help you achieve any goal (imporove personal relationships, lose weight, increase self confidence etc.), this workshop will focus on increasing your buinsess productivity and income.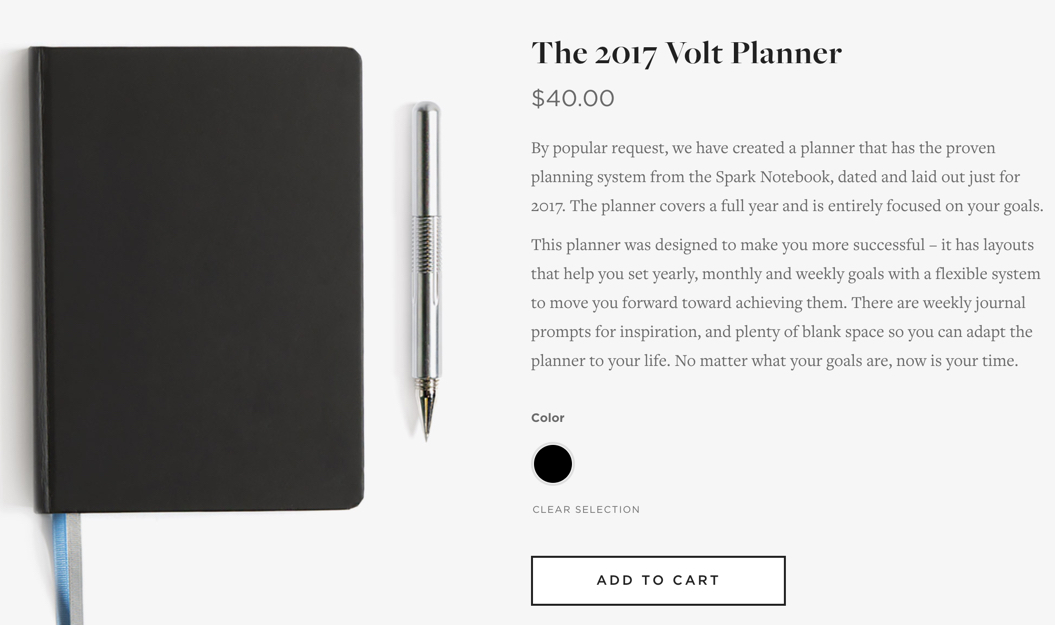 Attendees will receive a full copy of the Volt 2017 Planner (formerly the Spark Planner) in PDF format, which will allow you to plan for/and accomplish multiple goals in 2017.
Attendees will also receive one of the worlds largest library of self improvement e-books which you can use for your own personal use, or to give to your co-workers/teammates to help them work on their own self improvement. Here are just a few of the many e-books you will receive:
Think and Grow Rich

Power of the Subconscious Mind

The Science of Getting Rich

The Common Denominator

Wisdom of Jim Rohn

You Inc.

The Miracle of Right Thought

Take Charge of Your Destiny

Read Your Way to Riches

You Were Born Rich

And a whole lot more!
This workshop has a retail value of over $400 between the information, books and the Volt Planner. The first 30 people who RSVP will receive EVERTHING for only a $25 donation (+ Eventbrite fee) to 4 R Kids 4 R Future, Inc. to help children achieve the future they deserve.
Due to very limited seating, seats are being offered on a first come/first serve basis. Please grab your seat before this event selld out (and it will).
Attend this event and make 2017 your best year yet!