Description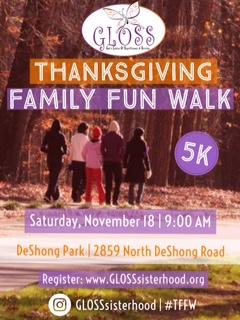 Gather you whole family! Gather all your friends!
Join GLOSS for a morning celebrating all of the blessings in our lives as we walk the beautiful, Deshong Park. The ladies of GLOSS will be delighted to have you join them on the fun! Complimentary hot cocoa will be served!
We ask that you bring 3 or more donated canned goods. Goods will be donated to the Atlanta Food Bank.
Have Questions? E-mail us at GLOSSsisterhood@gmail.com