Description
Technologies such as artificial intelligence, sensors, robotics, and additive manufacturing are creating a tectonic shift in the way we produce and consume goods. No industry or country will be unaffected. These new technologies and arising business models will require new frameworks for thriving innovation ecosystems – new government policies, new business concepts, and new cross-sector alliances. While we face critical challenges during this age of disruption and transformation, we are also presented with a host of opportunities.
How should government craft trade policy when supply chains are being shortened and consumers will soon be able to print customized goods? How can businesses best take advantage of these changes so they continue to innovate and build prosperity? How do we prepare the future workforce and help current workers adapt, so that they are not left behind by a wave of change? How can we create new economic models that leverage these technologies to promote sustainability?
Join us for the 2017 Global Innovation Summit, where we bring together leaders in research, government, and industry to tackle the future of production, consumption, and work. Through discussion and collaboration, we'll strive to understand this disruption and craft a way forward that enhances innovation and advances competitiveness worldwide.
To request your invitation, email info@thegfcc.org with your full name, title, and affiliation.
All-access passes are available for $500+. An individual ticket to the gala dinner is $300+. Government and non-profit employees are eligible for a 30% discount. All prices in USD.
---
AGENDA OVERVIEW
Wednesday, November 29:
An annual event featuring high-level leaders from the public and private sectors, as well as non-government organizations, in a vibrant discussion on the current state of global competitiveness and ways to enhance innovation capacity worldwide.
The Gala Dinner is an invitation-only social event that gathers business and policy leaders from around the globe. The 2017 recipient of the Global Competitiveness Award will be honored at the gala.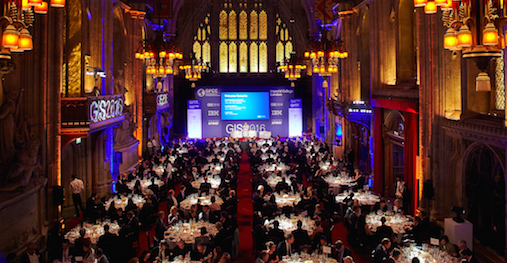 Thursday, November 30:
The second day will feature a series of interactive workshops led by innovators in technology and industry. Groups will debate technology and business solutions emerging around the world and how to quicken their deployment.
Friday, December 1:
MIGHT will lead a delegation to Penang, a northwest state of Malaysia known for both electronics manufacturing and its rich cultural history. The capital is a unique innovation hub and a tourist destination recognized as UNESCO World Heritage Site. Guests will need to arrange for their short domestic flight to and from Penang.
Confirmed Speakers:
Prof. Tan Sri Zakri Abdul Hamid, Scientific Advisor to the Prime Minister of Malaysia, Joint-Chairman of the Malaysian Industry-Government Group for High-Technology
Mr. Chad Holliday, Chairman, Royal Dutch Shell plc
Dr. Mehmood Khan, Vice-Chairman and Chief Scientific Officer, PepsiCo, Inc.
Dr. Pradeep Khosla, Chancellor, University of California, San Diego
Dr. Keoki Jackson, Vice President and Chief Technology Officer, Lockheed Martin
Ms. Gianna Sagazio, Innovation Director, National Confederation of Industry
Mr. Jingqiang Zhang, President, Chinese Association of Small and Medium Enterprises
Mr. Mauricio Zuazua, Partner, A.T. Kearney
For more information on the conference agenda, visit our website: http://gis2017.thegfcc.org.
---
FAQs
How do I get to Penang?
There are a variety of domestic carriers that fly from KL to Penang. AirAsia alone offers a variety of flight times and costs approximately $100 round trip. Available flight times with AirAsia leaving Kuala Lumpur on November 30 include 2:55pm, 3:20pm, 5:10pm, 7:05pm, 8:10pm, 8:40pm, 9:35pm and 10:00pm.
How can I contact the organizer with any questions?
Email Kathryn Tinker at ktinker@thegfcc.org.
Do I need a visa?
Many countries do not need a visa for short-term stay in Malaysia. This includes: Australia, UK, USA, Canada, Egypt, France, Germany, Ireland, Japan, Lebanon, New Zealand, Poland, South Africa, Spain, Sweden, Norway, UAE, Saudi Arabia, Yemen, Singapore, Thailand, Malta, Portugal, Cyprus, Greece, Slovenia, Philippines, Russia, Switzerland, Netherlands, Kenya, Macau, Palestine, Taiwan, Libya, Iraq.
What is the dress code?
Dress code for the gala dinner on November 29 is business formal or the equivalent in national dress. Dress code for the rest of Global Innovation Summit is business professional.