2017 Girls Rock! 10th Annual Empowerment Conference ~ R.E.S.E.T. Spring Sym...
Description
2017 R.E.S.E.T. Spring Symposium
REset ~ REthing ~ REfresh
"Every sunset is an opportunity to reset." ― Richie Norton
R.- restart
E.- engage
S.- strategize
E.- establish
T. - transcend
We cannot forget or throw away our past, but we MUST not allow our past to control us either. We MUST learn and grow from our past failures, disappointments, pains and experiences. We MUST R.E.S.E.T. our goals and priorities...and move forward. Start TODAY! (Inspired thoughts of Ty Howard)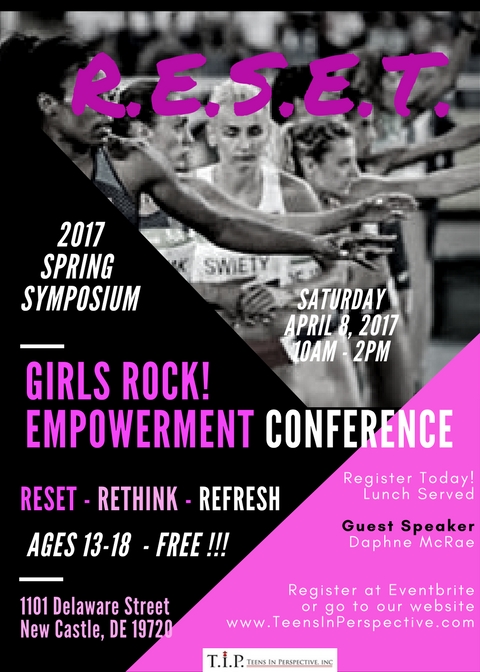 Participants will creatively learn through fun, interactive and team-focused exercises about how to RESET their lives and to overcome past disappointments and pains.
~ Dynamic Guest Speaker: Mrs. Daphne McRae
~ Fun Activities & Demonstrations!!!! YOU DO NOT WANT TO MISS IT!!!
~ Lunch Provided
~ Prizes & Gifts!!!
*** Registration is from 9am to 10am. The Conference will host a 9:30am Morning REFRESH Activity to get our day off to a great start. At 10am, we will transition into the official opening of the conference/symposium. Parents, please be prepared to pick up participants promptly at 2pm.