Description
"WEAR GREEN FOR EUGENE!"
Tournament Registration: Begins at 11:00am on Monday, March 13, 2017
The 2017 tournament is limited to 100 golfers.
DEADLINE TO REGISTER: Wednesday, MARCH 08, 2017
TEE TIME: 1:00pm (Pacific Time)
Want to pay by check? Register here on the eventbrite website and under the payment option, select "Pay by check." Make your check payable to:

Gene Murphy Golf Classic
Attn: Sean Foy
336 Pinehurst Ave.
Placentia, CA 92870
To purchase Tournament shirts, jackets you have two options. (CLICK HERE)
_________________________________________________________________________________________
HOTEL Information:
1. Fullerton Marriott @ Cal State University
Here is the reservation link your guests can use to make online reservations:
You will find the information for your online reservation link below. If you have questions or need help with the link, please do not hesitate to ask. We appreciate your business and look forward to a successful event.
-----------------------------------------------------------------
Gene Murphy Golf Tournament Room Block Mar2017
Start date: 3/12/17
End date: 3/14/17
Last day to book: 2/17/17
Marriott hotel(s) offering your special group rate:
Fullerton Marriott at California State University for 155.00 USD per night
2. Hotel Fullerton

1500 South Raymond Avenue
Fullerton, CA 92831
We can offer the same discounted rate of $99 + tax per night including breakfast for 2 guests, parking & WiFi as long as the reservation is booked under Fullerton College or rate code: FCO. This code is only availablewhen calling the hotel directly. Not online. As long as we have rooms available, we'll be able to honor this discounted rate.
If you are calling, please identify yourself as part of Gene Murphy Golf Classic.
Located right off the 91 Freeway and close proximity to Interstate 5 and 57 Freeways. The Hotel is 3 miles from Downtown Fullerton, filled with a wide variety of stores, restaurants and night entertainment. Anaheim Convention Center and Disneyland is only 4 miles away from the hotel.
3. Holiday Inn & Suites

Group Rate and Rate Code: $129.00 per night, includes breakfast. If you are calling, please identify yourself as part of Gene Murphy Golf Classic.
______________________________________________________________
The 4th Annual Gene Murphy Golf Classic will take place at Coyote Hills Golf Course to help benefit the Eugene "Gene" Murphy Football Endowment at the University of North Dakota (UND), the Fullerton College (FC) Football Program and the Athletic Academic Services Fund, (# 95981) at Cal State University, Fullerton (CSUF). Coach Murphy was the proud Head Coach of all three institutions.
Eugene "Gene" Murphy was a three-year letter winner from 1960 – 62 for the University of North Dakota, including serving his senior season as team captain. He quickly moved into an assistant coaching role at UND in 1963 and remained in that position until 1978 when he took over as head coach for Jerry Olson. In honor of Coach Murphy's huge impact at the University of North Dakota and lifetime of commitment to football, a handful of his former teammates, players and fans have established a scholarship endowment in his name.
In 1980, Gene Murphy was named head football coach at California State University, Fullerton. He coached the team from 1980 to the end of the program in 1992. His team won the Pacific Coast Athletic Association championships in 1983 and 1984. The 1984 team was ranked in the National Top 20. In 1999, Gene Murphy was inducted into the University of North Dakota Hall of Fame and in 2009; Coach Murphy was inducted into the Cal State Fullerton Athletics Hall of Fame.
After Cal State Fullerton dropped its football program, Gene Murphy served as the head coach at Fullerton College from 1993 to 2007. He remained a consultant with the program until 2011.
_____________________________________________________________
Donations, Sponsorships, Volunteers, Spouses, Children are welcome! Contact Mike Hallowell – Tournament Director at Coyote Hills for sponsorships of holes. Mike can be reached at: (714) 672-6800 ext.: 222 or via email: tournament@coyotehillsgc.com
______________________________________________________________
Thanks to our sponsors for making this tournament possible!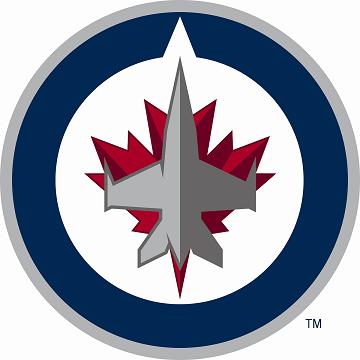 and The Mariucci Family Foundation