Description
Join us for a discussion of the upcoming Federal and State tax changes in store for 2017's tax filings. Also to be discussed are the recent changes to U.S. GAAP and the impacts they may have on financial statements and financial reporting.
Our presenters for the evening will be Frank Saglio and Court Klein from Howe, Riley & Howe.
Frank Saglio, CPA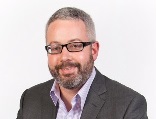 Frank joined the firm in 2009 and became a manager in 2015. He has been a CPA in the State of New Hampshire since 2010. Frank specializes in complex tax planning and compliance issues of privately held companies, partnerships and other flow-through entities. Frank assists clients with such matters as state nexus compliance and interpreting and applying state apportionment rules, IC-DISC analysis and implementation, research and development tax credits, and business acquisitions and dispositions. Frank received his Bachelor of Science in Business Administration with a concentration in Accounting (Magna Cum Laude) and his Masters of Science in Accounting from the University of New Hampshire.
Court Klein, CPA CGMA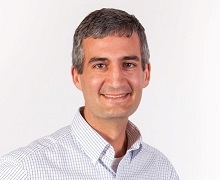 Court joined the firm in 2015. Prior to joining HRH, he spent 13 years with a large regional accounting firm and two years on the other side of the desk working as a controller in private industry. Court specializes in providing audit, accounting advisory, and merger and acquisition financial due diligence. Court works with mostly mid-size commercial companies but has experience working with startups to multi-national companies. Court is a licensed CPA in the State of New Hampshire and holds the CGMA designation licensed by the AICPA.
Howe, Riley & Howe is a full-service firm offering audit, accounting advisory, and financial consulting services with experience in a number of industries and sectors including Commercial, Construction and Real Estate, Employee Benefit Plans, Individual Trusts and Estates, International, Long Term Care, Manufacturing, Non-Profits and Foundations, Professional Services, and Technology.
This meeting is geared to all levels of business professionals.
Schedule for the evening:
Networking: 5-6 pm
Dinner and Speakers: 6-8 pm
A buffet dinner is included in the cost for this event. This meeting will earn you 2 CPEs.