Sales Have Ended
Ticket sales have ended
Thank you for your interest in the 2016 Folio Summer Institute! If you are seeing this message, ticket sales have officially ended. If you interested in attending, please contact Nick Kruter, nkruter@foliocollaborative.org.
Sales Have Ended
Ticket sales have ended
Thank you for your interest in the 2016 Folio Summer Institute! If you are seeing this message, ticket sales have officially ended. If you interested in attending, please contact Nick Kruter, nkruter@foliocollaborative.org.
Description
The 2017 FolioCollaborative Summer Institute
---
The Folio Summer Institute is a program designed to support and enhance your leadership skills and use of Folio. It's an opportunity to learn from other school leaders and share your experiences. This once-a-year assembly of leaders and teams from our member schools offers everyone a chance to strengthen the Collaborative by teaching and learning from one another.
We are excited to be hosting this year's Institute at the Dolce Hayes Mansion in San Jose, California.
**Please note that registration for the Summer Institute is open only to individuals from schools who are members of FolioCollaborative.**
---
Keynote Speaker
Dave Mochel


Applied Attention Consulting LLC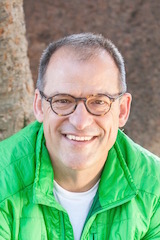 Title: The Practice of Well-Being: Living Purposefully and Creating Healthy Cultures
Description: The reality is that some factors that affect our health, happiness, and performance fall outside our control. There are also aspects of well-being over which we can have direct influence -- this is the emphasis of an unconditional approach to life and leadership. We can learn to focus our energy in support of our most important goals, values, and relationships. We can use attention skillfully and relate purposefully and peacefully to what is going on within us and what is going on around us. This interactive and engaging workshop will lay the foundation for a research-based practice that can be integrated into daily life.
About Dave
Dave helps people live and work more consciously so they can experience the well-being, growth and connection they seek. He partners with individuals, couples, teams and organizations to focus attention and energy where it will make the greatest positive difference. Following his keynote, Dave will be leading workshops during which participants will apply his framework to the use of Folio.
Dave received his B.A. from Williams College, Masters in Humanistic Education from SUNY New Paltz, and completed a clinical internship in Mindfulness-Based Stress Reduction at the University of Massachusetts Medical Center. After 25 years as a teacher of neuroscience, physics, human development and leadership in independent schools, Dave now works all over the world with executives, athletes, parents, teachers and teens. He offers individual coaching, presentations, in-services, retreats, seminars and ongoing consultation. Working with teams and organizations, Dave facilitates the creation and maintenance of powerfully healthy and positive cultures.
To learn more about Dave's work, please click here. To watch Dave's TED Talk from October 2016, please click here.
Featured Speaker
Kate Sheppard
Staff Development Associate
YMCA of San Francisco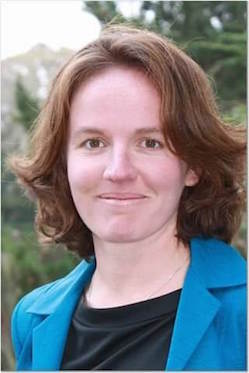 Title: Fall in love with feedback!

The art of feedback remains an elusive challenge for many leaders in education. In this two-hour workshop, we will practice giving and receiving feedback by applying communication strategies inspired by Marshall Rosenberg's Non-Violent Communication Model. Participants will also learn about the ratio of positive to constructive feedback and its effect on teams, reflect on the relationship between feedback and courageous leadership, and understand how to apply feedback to support the development of other educators.
About Kate
Kate Sheppard has expertise in coaching and developing staff, program innovation, program management and evaluation, risk management, fundraising and community development, membership and customer service, volunteer development, qualitative assessment, strategic planning, goal setting, diversity and inclusion practices, time management, and leading organizational change teams.
Since 1996, Kate has worked and volunteered for several Bay Area and national non-profit organizations with emphasis in staff development and training. Her work focuses on helping non-profit and human-service organizations develop leadership, evaluate and articulate impact, and synchronize their actions and ideologies.
For the past fifteen years, Kate has worked for the YMCA of San Francisco. In her current role in the Staff Development Department, she develops leaders, facilitates cultural change, evaluates impact, and effects meaningful growth.
Kate also works as a Senior Associate for Dialogues in Action, where she has lead multiple evaluation projects, leadership development programs, and strategic planning processes for human-service organizations worldwide.
---
Program
We are designing workshops and other sessions in order to provide a range of activities to enhance the work of growing and developing faculty and staff. Members of the Folio team and school leaders from the Collaborative will be leading these discussions. Recent topics have included goal setting, feedback and observation, coaching, reflective practices, and difficult conversations.
---
Call for Proposals
What's your Folio Story? Can you tell it in 5 minutes? Or, do you have an idea for a 1-hour workshop?
If so, we are looking for you. All schools benefit when members share their user experiences, and according to feedback from previous years, these presentations are a Summer Institute highlight. This year, we are seeking two types of proposals at The Summer Institute. One is a quick and engaging 5-minute presentation highlighting your school's unique application of Folio, or a best practice related to faculty growth and evaluation. If you have an idea for a longer workshop, we are excited to provide that opportunity this year. Workshop facilitators will have an opportunity to engage other Folio members around a unique application of Folio or a pivotal faculty growth experience with members of the Collaborative. You may propose more than one session, but please submit separate online applications for each. You can submit your proposal by clicking here.

Audience: The 2017 Folio Summer Institute audience includes heads of school, administrators, faculty, and staff. Attendees come from Folio schools that serve preschool through 12th grade/PG students.
Deadline for Submission: June 26, 2017.
---
Registration for the 2017 Summer Institute includes:
- All conference materials
- Breakfast on Monday and Tuesday
- Lunch on all 3 days
- Dinner and reception on Sunday and Monday
**Please note that the registration price DOES NOT INCLUDE the price of the hotel reservation.**
Group Registrations:
Every year, we hear participants remark that they wish other members of their team could be at the Summer Institute with them. We encourage you to bring a team to the Institute to share the experience and to bring back new ideas to support the Folio work at your school. In order to encourage more team participation, we are offering a group rate when three or more people from the same school register together.
Cancellation of Registrations:
Please send conference registration cancellations via email to outreach@foliocollaborative.org by July 4, 2017. Please note that cancellations submitted after July 4 will result in a partial refund of the registration cost. Please note that we do accept substitutions, so if someone from your school/organization can attend in your place, please let us know and we will transfer your registration.
---
Travel and Hotel Information
Hotel
A discounted room block is available for the 2017 Summer Institute attendees at the Dolce Hayes Mansion. Discounted rates of $180 + tax/night for single rooms and $238.86 + tax/night for double rooms will be available for attendees July 22-25, 2017. Attendees are also able to reserve a room two (2) days prior and three (3) days after the conference dates based on availability. To qualify for the discounted rate, rooms must be reserved by June 22, 2017.
Once a lavish private estate, the Hayes Mansion stands as one of the South Bay's most impressive and distinctive historical structures. Surrounded by lush, emerald green lawns, accented with gardens of vibrant, colorful flowers and guarded by towering palm trees, the 100-year old estate has been refurbished, upgraded and transformed into a luxurious hotel, conference center, resort and spa. Steeped in tradition and rich in history, the mansion provides visitors with an extraordinary experience.
The Dolce Hayes Mansion, a 2015 TripAdvisor Certificate of Excellence Winner, is an exquisite fusion of turn-of-the century luxury and high tech convenience. Listed on the National Register of Historic Places, the meticulously renovated Spanish Colonial Revival-style manor is as opulent as ever. This quiet haven, complete with sweeping mountain views, offers the perfect venue for business meetings, special events, weddings or relaxing getaways - just 15 minutes from San Jose International Airport and 45 minutes from San Francisco and Monterey. Nearby, wineries, nightlife and championship golf beckon. Stunning decor, fine dining and unparalleled guest service have made the Dolce Hayes Mansion an award-winning legend once again.
Reservations can be made online by clicking here. Attendees can also call the reservations team at 866-981-3300 for assistance.
Parking
Free self-parking is available on-site.
Area Airports
Mineta San Jose International Airport - SJC (About 11 miles to the conference location)
San Francisco International Airport - SFO (About 45 miles to the conference location)
Transportation to and from Mineta San Jose International Airport
Dolce Hayes Mansion provides airport transportation to and from San Jose Mineta Airport with advance reservations. To arrange for your airport pick up please call Guest Services at (408) 226-3200. The cost for transportation is $35/person each way.
---
Attire
No need to wear your best suit or cocktail dress - we want you to be comfortable! Summer business casual is all you need for the Institute.
---
Social Media
Don't forget to use the hashtag #foliosi17 when tweeting about your time at the Institute! Follow Folio on Twitter: @foliocollab. We will be live-tweeting throughout the whole conference!