2017 Flatiron Partnership Annual Meeting and Community Reception
Description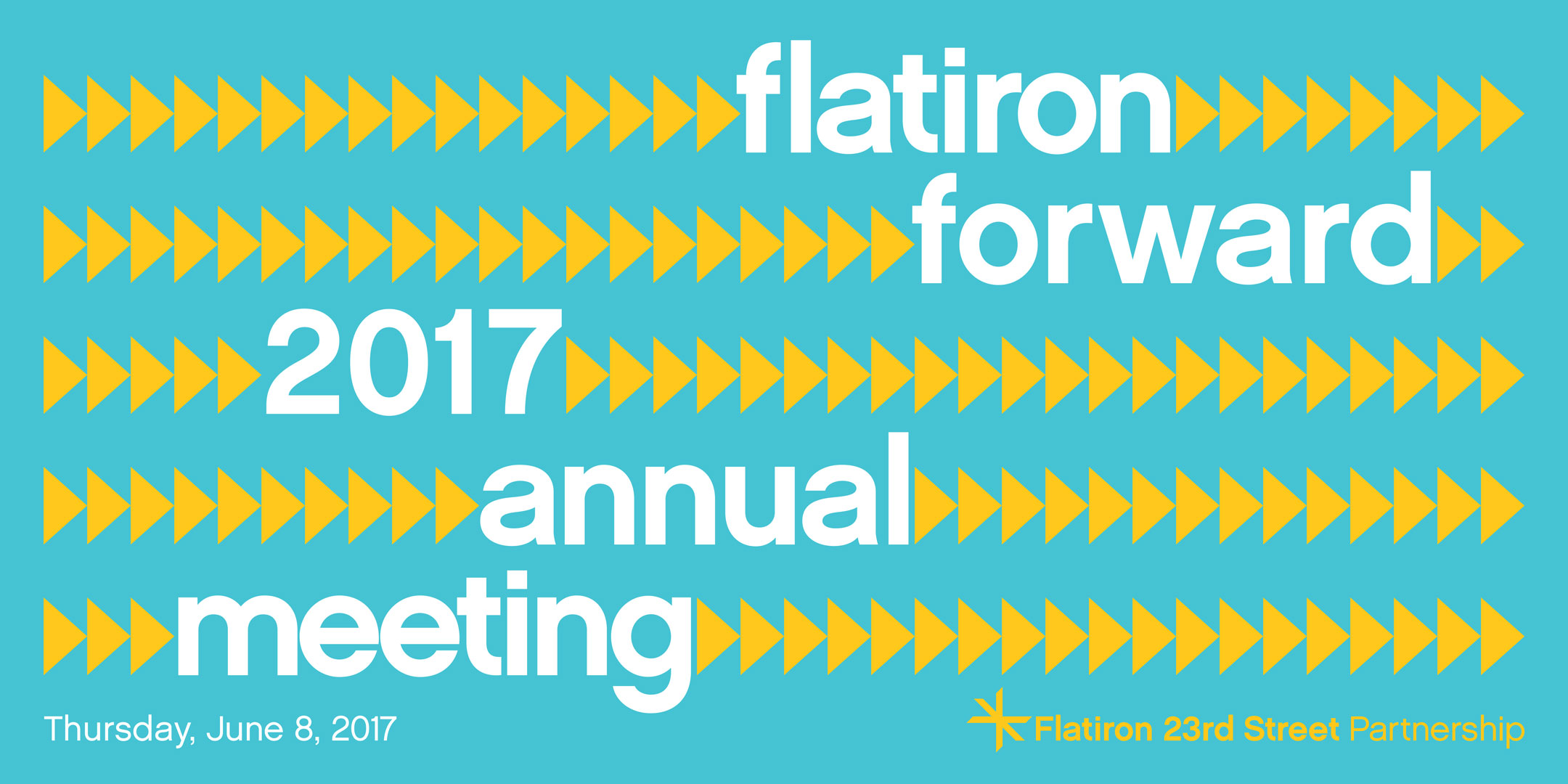 Please join us for the 11th Annual Meeting and Community Reception of the Flatiron/23rd Street Partnership.
Thursday, June 8, 2017
5 pm to 8 pm
Grey Group
200 Fifth Avenue, 2nd Floor, Town Hall
Join the BID as we celebrate another successful year of service, review the FY18 budget, elect directors, and look forward to the future of the Flatiron District.
Special Guest Speakers:
Corey Johnson, City Council Member, 3rd Council District, Manhattan

Panel Discussion:

Leaders from various industries share insight into what's next for their sector and the Flatiron District.
Moderated by Jon Steinberg, Founder and CEO of Cheddar, and featuring:
• Liz Simon, VP, Legal & External Affairs of General Assembly
• Morris Levy, Co-Founder & CEO of The Yard
• Faith Hope Consolo, Chairman, Retail Leasing, Douglas Elliman
• Leanne Shear, Co-Founder and President of Uplift Studios
• Santiago Gomez, Managing Partner of Cosme
Registration begins at 4:30 pm. The meeting begins at 5 pm. A networking reception with cocktails and light fare will follow.
BID property owners, commercial tenants, businesses and residents who wish to vote at the meeting must RSVP and register before noon on Friday, June 2, 2017. All other guests must RSVP before noon on Wednesday, June 7.
Admission is free, and all are welcome to attend.
Meeting Materials:
Agenda
2016 Annual Meeting Minutes
2017 BOD Nominating Materials
2017 Board Nominee Bios
FY18 Approved Budget
BID property owners, commercial tenants, businesses, and residents must register in order to vote at this meeting. Real property, commercial office space and residential units within the Flatiron BID boundaries fall within the area highlighted below in BLUE.
If you do not own real property, rent commercial office space, or own/rent a residence within the BLUE area, please register as a non-voting member/guest.
On a mobile device and can't see the map? Click here.