Description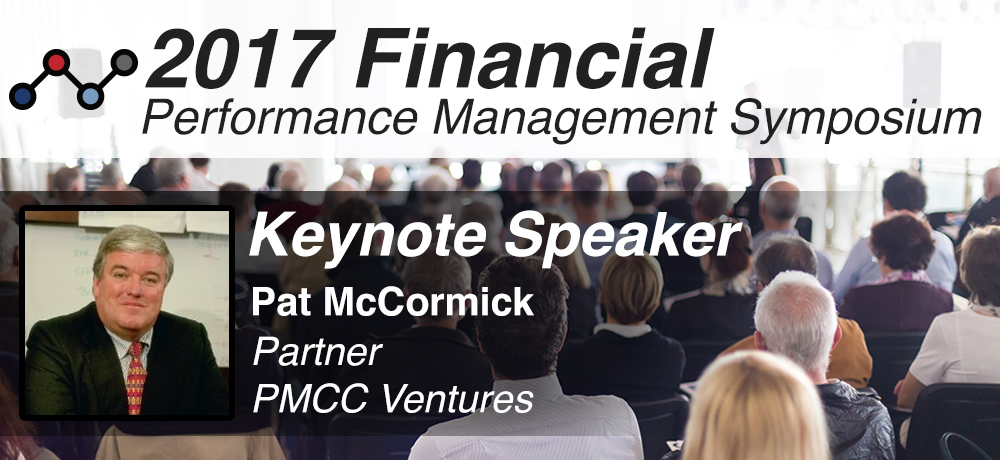 Register now to attend the 2017 Financial Performance Management Symposium at the Cira Centre in Philadelphia. This event is focused on driving improved performance and staying agile and aligned in today's economy.

Featuring thought leaders and industry practitioners in Finance and Technology, learn how PMCC Ventures has helped local companies transform their Office of Finance from a reporting function to becoming a strategic business partner within their organization and why, today, it is more important than ever.
Respectfully, this event is not open to Recruiters or Non Sponsor BI Vendors. All RSVPs will be vetted. Invalid or Incomplete Contact Information will invalidate your RSVP.
Event Timeline
8:00am - 9:00 am Registration & Networking
9:00am - 9:45 am Keynote, Importance of Analytics for the Office of Finance
Speaker: Pat McCormick, CFO and Turnaround Specialist, PMCC Ventures
9:45am - 10:30am Customer Case Study: "Making the move from spreadsheet reporting to a highly automated and analytical solution"
Speaker: Blair Robertson, Assistant Controller, Langan Engineering
10:30am - 10:45am AM Break
10:45am - 11:30am Improving the bottom line via Advanced Budgeting and Forecasting Solutions, A Cloud Approach Speaker: Jon Head, VP Global Alliances & Partner Services, Host Analytics
11:30am - 12:15pm Panel Discussion (Benefits of an automated Financial Performance Management Solution with Embedded Analytics)
12:15pm - 1:00pm Lunch