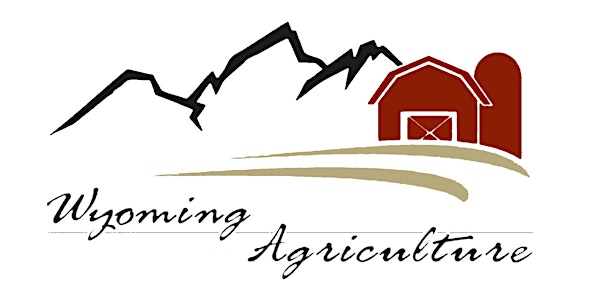 2017 Farm To Market Workshop
Location
Laramie County Community College
1400 East College Drive
Cheyenne, WY 82007
Refund policy
Refunds up to 7 days before event
Description
Save the Date, Friday, November 10 and Saturday, November 11, 2017. Located in the Pathfinder building at 1400 East College Drive, Laramie County Community College, Cheyenne, Wyoming.
Everyone is welcome. The conference cost is $45/day or $75 for both days and includes; lunch, coffee, tea and snacks.
Farm to Market Conference; taking specialty crop growers, farm to market, or back yard home growers to the next level of food safety, season extension and growing fruit. You don't have to be selling at a farmers market to attend this workshop, everyone at every level is welcom.
Most states have adopted "Food Freedom" and "Cottage Food" laws reducing barriers getting foods like: pickled (acidified) products and fermented foods like; kimchi to local markets. However: it's still very important for people to know, understand and practice food safety. This conference developed to help you have garden to table-safe vegetables, process vegetables safely and even consider a fruit orchard to augment your operation.
The Wyoming Department of Agriculture Specialty Crops division and the University of Wyoming Laramie County Extension will be hosting a Farm to Market Conference at Laramie County Community College, in Cheyenne, at the Pathfinder building – Leadership room, doors open at 7:30am.
Friday, November 10.
Food Acidification with Dr. Brian Nummer (http://food-safety.guru). Just what are acidified foods? They are; pickles (cucumbers) or pickled vegetables. The variety of products and flavors are limited only by the creativity of the person in the kitchen. However; learn how to do this safely and keep your customers coming back for more. Dr. Nummer will address food-processing, pH, different methods of thermal process, sugar syrups and much more. At the end of this class, you will receive a certificate of completion. This certificate will allow the next step in selling your products at retail establishments. This will also give you the tools to make the safest pickles, relish and jams for direct sales at farmers markets.
Saturday, November 11, your choice of what programs will help you best.
We are offering three different tracks for you to choose from, which program will help you best with your farm; Fermentation of food, Build a Hoop House or Understanding the Fruit Orchard.
Dr. Brian Nummer will teach Food Fermentation.
There is a wide variety of fermented foods such as; vegetables, Korean-style fermented cabbage - kimchi, dairy, bread, to fish fermentations. Food fermentation is one of the earliest technologies developed by humans.
The fermentation process for vegetables can result in nutritious foods that may be stored for extended periods, 1 year or more. Fermented vegetable products are microbiologically safe, nutritious, and flavorful; have appealing sensory characteristics and can be conveniently stored for extended periods.
The current market for pickled vegetables (fermented and acidified) in the United States is roughly $2 billion. Learn how to do this safely for home and direct sales.
Build a High Tunnel with Del Jimenez University of New Mexico Extension and Jeff Edwards University of Wyoming Extension; both have built dozen of high tunnels across both states and come with years of building experience. Lean to build a high tunnel (aka hoop house) using PVC plastic and a minimal amount of wood. This is a hands on workshop you will help build a 12" X 12" high tunnel complete with a UV plastic cover. This will be held inside a warm and out of the wind building at Laramie County Community College.
Understanding the Fruit Orchard
The success of an orchard is only as good as the planning and site preparation that goes into it. We will cover setting up an orchard, types of trees and other possibilities suitable for USDA zone 4, grafting apples what root stock works best, some insight on growing apples at 7,200 foot elevation and from a grower with 300 trees and 55 varities, pluse a lot more on orchards.
Host hotel is The Comfort Inn 201 W Fox Farm Rd, Phone: (307) 514-6051
For more information, contact Ted Craig at Wyoming Department of Agriculture at 307-777-6651