Description
Event Website - https://www.2017fallequinox.com/

---
IMPORTANT!
DISCOUNTED FEES MAY BE AVAILABLE FOR YOU!
SCROLL DOWN AND READ ABOUT THE OPPORUNITIES BEFORE PURCHASING TICKETS

---

At the Equinox of fall, we shall join together to celebrate the meeting of Apollon and Dionysos. In doing so we shalll experience and embrace the balance of the Myths which shape our Self and our Nature, our own light and our own dark. All under the wise and protecting gaze of Athena, the Goddess of Community, She who binds us together.
We are excited to have you register and attend! We hope the experience being offered will help us all - as indivduals and as a community - to feel empowered in a world that can sometimes feel disempowering.

All Event Proceeds will be donated to the ACLU of Oregon:




We will be honoring the Fall Harvest by taking Food Donations for the Oregon Food Bank: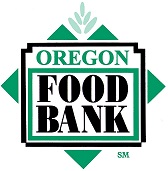 Upon check-in each attendee will be provided a token good for a free divination or healing session from one of the community diviners or healers. You have a chance to earn another token by bringing food items for our Fall Harvest donation at the Temple of Athene. (List of most needed food and supply items.)


---

IMPORTANT!
DISCOUNTED FEES MAY BE AVAILABLE FOR YOU!
PLEASE READ THE FOLLOWING BEFORE PURCHASING TICKETS


---

1) Healer or Diviner Discounts
If you are a Healer or Diviner and are willing to offer and provide your services for, (at the minimum), 3 hours throughout the 3 day event you can receive a discounted entry fee or free vending space on site. (Vending space is a 10x10 area where you can setup as you need to vend your wares and offer your services.)

What constitutes a Healer or Diviner? Well, under Apollo's light that mix is a wide field of beautiful flowers to choose from such as:
Theomancy, Tarotmancy, Chiromancy, Gyromancy, Lithomancy, Sciomancy, Pyromancy, and many, many other 'mancys.'
Chien Tung, Astrology, Horoscopy, Metagnomy, Numerology, Scrying, or even Precognition and Premonition!
Aura Readers, Reiki Healers, Tea Leaf Readers, Naturopaths, Nutritionist, Herbalists, Acupuncturist, Art and/or Music Therapists, Counselers, Life Coaches, and my favorite Masseuses.
There are so many possiblities, it is impossible to list them all! If you feel you can offer something that heals or divines for our community then share with us what that is and we shall appreciate your gifts!!!

2) Work Study Discounts
If you are interested in attending but cannot afford the fee, or would simply love the experience of being a part of making the event happen, we have work study available for you. For every six hours of volunteer work you are willing to perform we will take a days worth of fees off the cost of entry. A list of volunteer needs is available and will be provided for you to choose which tasks you are willing to perform. As more people sign-up, the choice of tasks will become less of a choice, so do inquire early!

All work study positions will NOT be performed during Main Rituals or certain workshops, to ensure that everyone can attend the most important pieces of the weekend!

Contact us at theatrontheon@gmail.com BEFORE PURCHASING TICKETS -
We will get you a password to purchase tickets at a discounted price in exchange for your service(s)!

---
Event Website - https://www.2017fallequinox.com/